In the second quarter of 2022, the Ford brand (not including Lincoln) ranked second in terms of brand consideration on Kelley Blue Book's Brand Watch report among non-luxury buyers after a short stint in the top spot. Now, the Q3 Brand Watch report has been released, and not much has changed over the past few months. In fact, the Ford brand has retained its second-place spot behind Toyota in regards to the most considered brands among non-luxury buyers, though percentages did change slightly.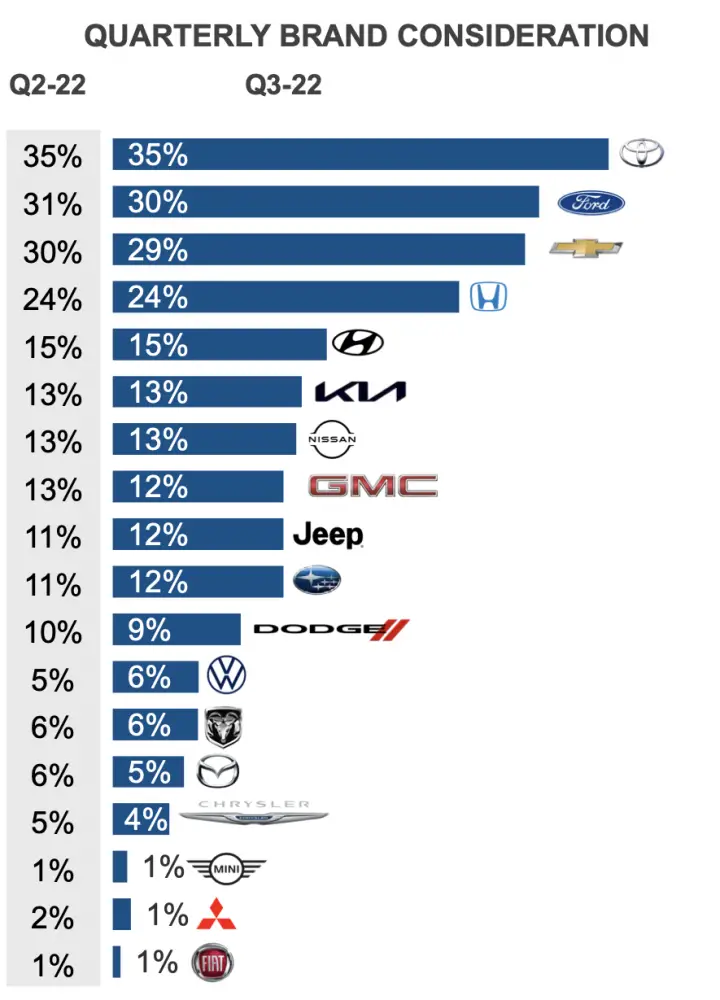 Whereas Ford's consideration score in Q2 was 31 percent, it dropped just a tad in Q3, to 30 percent. Toyota stayed even at 35 percent, while third-place Chevrolet finished with a score of 29 percent, followed by Honda (24 percent), Hyundai (15 percent), Kia (13 percent), Nissan (13 percent), GMC (12 percent), Jeep (12 percent), Subaru (12 percent), Dodge (9 percent), Volkswagen (6 percent), Ram (6 percent), Mazda (5 percent), Chrysler (4 percent), Mini (1 percent), Mitsubishi (1 percent), and Fiat (1 percent).
The Kelley Blue Book Brand Watch Report is a consumer perception survey that also weaves in shopping behavior to determine how a brand or model stacks up with its segment competitors based on a dozen factors key to a consumer's buying decision. Kelley Blue Book produces separate Brand Watch reports for non-luxury and luxury brands each quarter.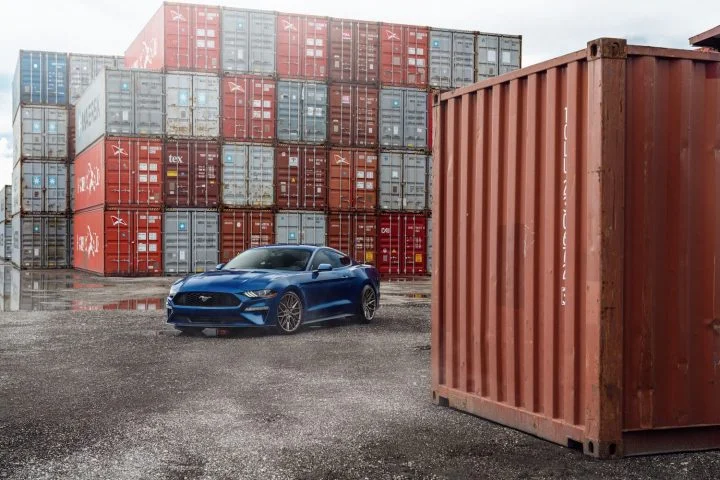 As Ford Authority reported last week, Ford brand incentives were down a significant 64 percent in Q3 of 2022, which could have played a role in The Blue Oval's slight decline in consideration as well. Those incentives averaged a mere $862 per vehicle compared to the $4,200 per vehicle that the brand averaged prior to 2021. Meanwhile, Ford's average transaction price dropped two percent in September, from $53,770 to $52,675. However, the brand's ATP was still up 3.6 percent over the same period last year, when pricing averaged $50,856.
We'll have more insights like this to share soon, so be sure and subscribe to Ford Authority for ongoing Ford news coverage.