The all-new, next-generation Ford Ranger Raptor just wrapped up its very first stint at the iconic Baja 1000 race, an event that has seen more than a few Blue Oval participants (and victors) over the years. That list includes the Ford Bronco, of course, which has proven to be quite adept at conquering one of the toughest off-road races on the planet. However, at this year's Baja 1000, a very special pre-production Ford Bronco – or at least half of one – was on hand to support those racing efforts, as photographer Larry Chen discovered.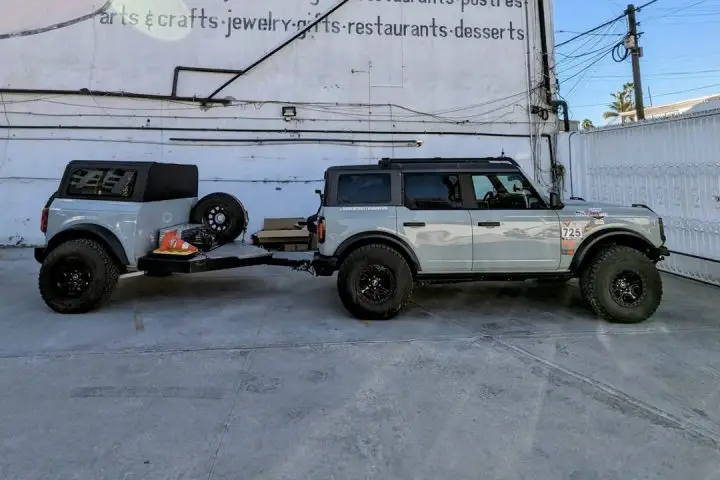 While many – including the folks that are still waiting to take delivery of their new Ford Bronco, roughly two years after its launch – may be a bit taken back by the fact that someone out there cut one in half, there is a very good reason why this happened. As it turns out, this Ford Bronco trailer was created from a pre-production model that was destined for the scrap heap, so this is a far better (and cooler) alternative to simply destroying it.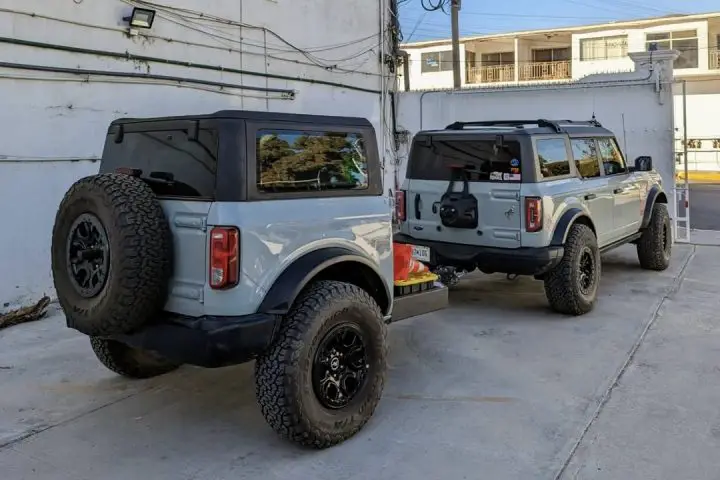 The idea for this super cool Bronco trailer came from Darin Spreadbury, who works for Roush and is based at Ford's Arizona proving grounds. As a head mechanic, Spreadbury needed something to haul around tools and spare parts in the event that something broke out on the trails while different vehicles and new products are being tested. The obvious answer here would be to simply buy a trailer, but Spreadbury had a far more interesting idea.
View this post on Instagram
Thus, he reached out to Ford to see if it could provide him with a pre-production Bronco, and it obliged with a two-door model, which was promptly cut in half and fitted with an air ride suspension, a large fuel cell, and a whole bevy of tools. It's certainly a head-turner out on the trails, aside from simply being a suitable alternative to a boring old trailer, even if it's sure to give a handful of eager order holders a bit of anxiety when they first see it.
We'll have more on the Bronco soon, so be sure and subscribe to Ford Authority for more Ford Bronco news and around-the-clock Ford news coverage.