The Blue Oval's financing arm, Ford Credit, has performed well in a number of recent J.D. Power studies. Automotive lessees ranked the financial institution first for end-of-lease satisfaction in a study released last March, and Ford dealers ranked it third in a satisfaction study released in August. In Canada, dealers also rated their experiences with the division highly, as it ranked first in satisfaction in that country too. Now, J.D. Power has released the results of the 2022 U.S. Consumer Financing Satisfaction Study, and Ford Credit has once again taken the top spot.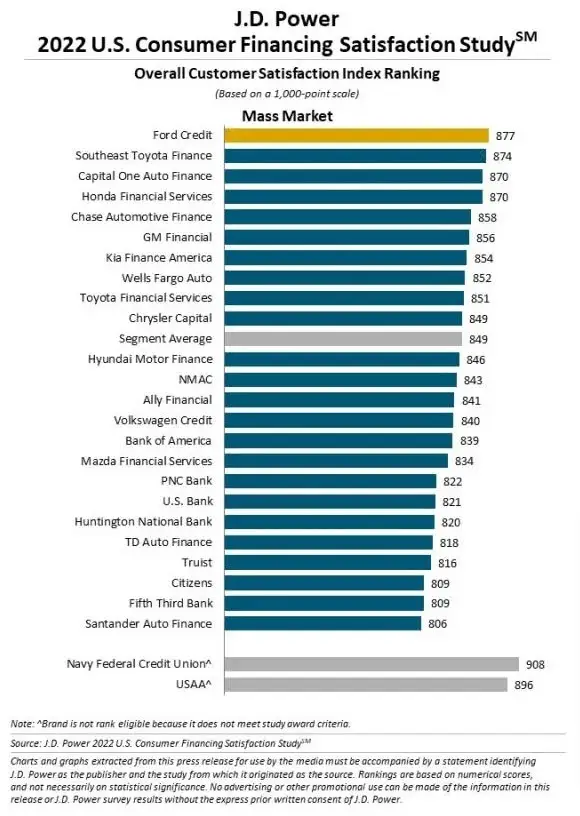 Ford Credit took the top spot in the study with a ranking of 877 out of 1,000 possible points, which is 28 points higher than the segment average. That managed to put it ahead of Southeast Toyota Finance (874), Capital One Auto Finance (870), Honda Financial Services (870), and Chase Automotive Finance (858). The institution's first place ranking marks the sixth time the organization has taken the top spot since 2015 and the second consecutive year it beat out all other automotive lenders that were eligible.
The 2022 U.S. Consumer Financing Study measured overall satisfaction in five key areas: account management, application/approval process, billing and payment process, customer orientation process, and customer service experience. J.D. Power conducted the study from July 2022 through August 2022 and is based on 10,199 responses customers who purchased or leased a new or used vehicle via loan or lease within the past three years.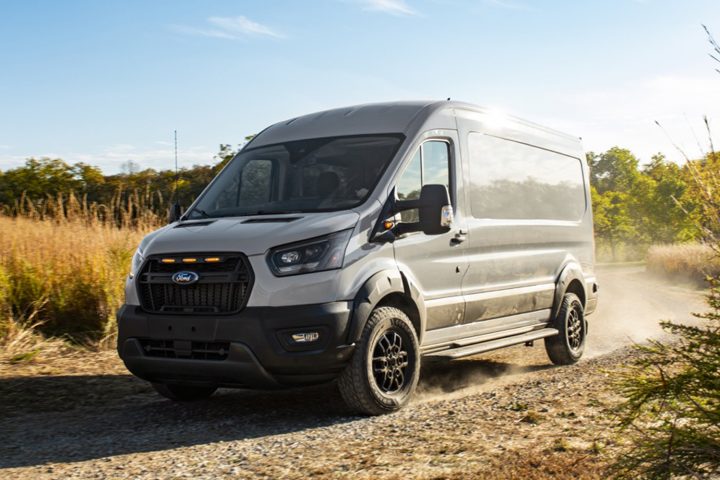 "As we evolve to become a reason people choose and stay with Ford, the customer is at the center of every plan and action," said Sylvia Veitia, Ford Credit executive vice president of operations. "We concentrated a lot over the past year on improving the customer experience, including more relevant communications and service to treat customers like family."
As Ford Authority previously reported, the study arrives shortly after Ford Credit CFO Brian Schaaf announced his retirement and amid changes to the institution as the industry embraces battery electric vehicles. Going forward, The Blue Oval plans to open the Ford Credit Bank, an online lender tailored to meeting the needs of customers looking to finance chargers and other EV accessories.
We'll have more on Ford Credit soon, so subscribe to Ford Authority for the latest Ford news updates.