Ford technician and YouTuber Ford Tech Makuloco routinely cranks out interesting and informative videos that focus on issues pertaining to a wide variety of Blue Oval models, including a number of general Ford EcoBoost problems, a common Ford 2.0L I-4 EcoBoost coolant issue, coolant intrusion issues with the Ford 1.6L I-4 EcoBoost, and a problem with the Ford F-150 remote start feature. Now, our resident technician is back with a new video outlining how to diagnose and fix a rattling issue with 2017-2020 Ford F-150 pickups equipped with the twin-turbocharged Ford 3.5L V6 EcoBoost engine.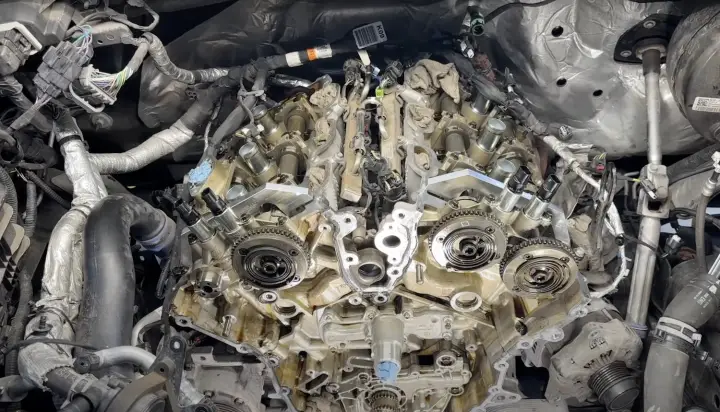 In this case, a 2019 Ford F-150 has arrived at the shop in need of a total timing set rebuild, which makes for the perfect opportunity to discuss this common rattling issue. The first-generation version of the 3.5L EcoBoost had its fair share of problems, as our technician explains here, so the second-gen version – which debuted in the 2017 F-150 – corrected most of those, save for the phasers, which have been a problem in a number of other engines as well.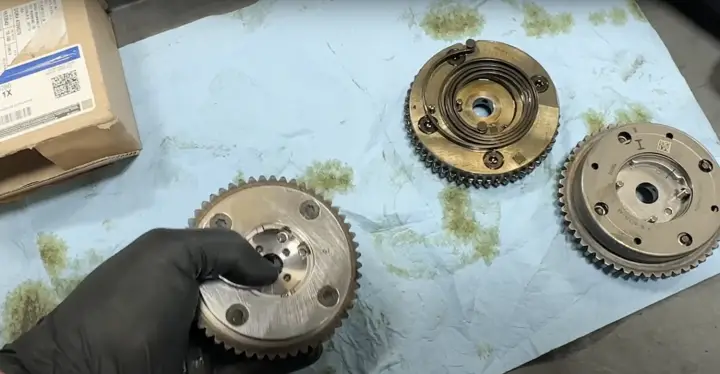 On this particular engine, the phasers are coming apart on the inside and they're no longer locking to the camshafts. Problem is, after the engine has been sitting for a while, this leads to a loud startup rattle. Luckily, Ford has an extended warranty covering this problem, but in many cases, dealers or even independent shops simply replace the phasers with ones utilizing the same old, defective design.
This is an important tidbit of information for anyone facing this kind of problem, as they'll want to make sure that their truck is treated to the newer phaser design, which won't lead to the same issue reoccurring later on down the road, particularly since replacing those parts is a labor intensive, time-consuming job.
We'll have more videos like this to share soon, so be sure and subscribe to Ford Authority for the latest Ford F-Series news, Ford F-150 news, and continuous Ford news coverage.