Sandy Munro and his team have already spent plenty of time tearing into the Ford F-150 Lightning. They've praised the electric pickup for its body-in-white (BIW), its battery thermal system, its chassis, and its frunk. Now, Munro & Associates have created a detailed video regarding their thoughts on the EV pickup's battery pack structure.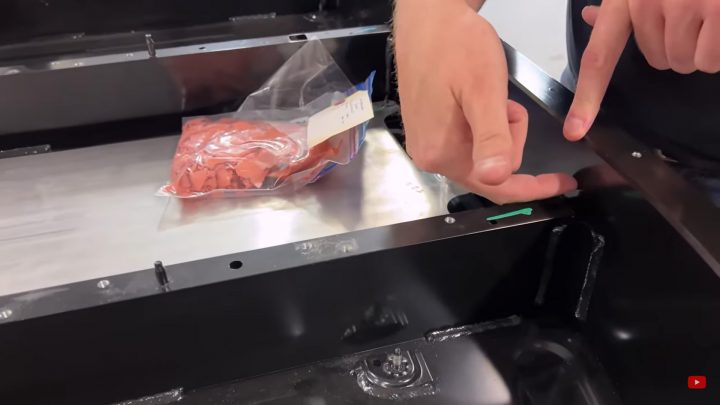 Kevin Harty, a senior engineer with Munro & Associates, leads this deep dive into the Ford F-150 Lightning battery structure. He notes that the overall construction is similar to that of the Ford Mustang Mach-E. He points out its very large covering and seal for the fasteners to keep unwanted debris and moisture out. The battery pack itself exhibits a "two-tier" strategy, with walls for each cell.
The high-voltage connections are piped through an injection-molded component, which isn't a bad strategy, per se, but Harty says that this casting process can create excess fasteners and seals that aren't necessary for every application. The battery walls themselves are completely encapsulated, and Harty points out that the bulkheads on this application don't quite line up with the walls. His could be because of costs, or it could be a design choice to mitigate the potential negative effects of a side impact to the F-150 Lightning.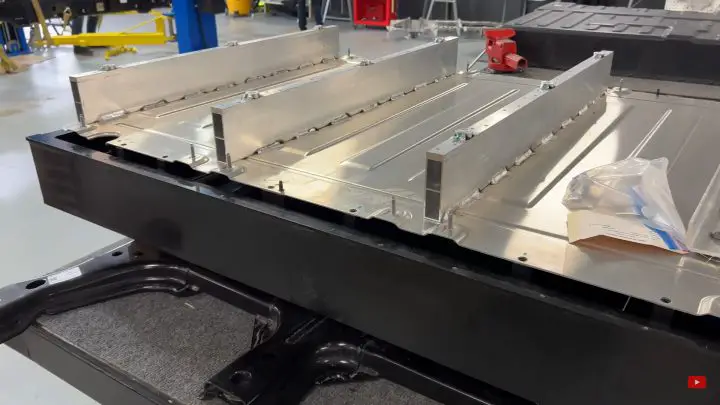 Harty points out that Ford elected to use extruded posts that are welded in with one-sided access, which is a "simple, cheap and elegant setup" to provide ample space for the modules themselves. However, from a structural perspective, but if an issue were to occur with the modules, there could be a cascading effect throughout the entire pack – "similar to the Titanic and its waterproof bulkheads," Harty says.
Harty says the Ford F-150 Lightning battery execution is fairly simple, and while there may be some room to improve things, there isn't anything in particular that makes it a poor design. Give it time, and The Blue Oval will likely work out the kinks.
We'll have more on the F-150 Lightning soon, so be sure and subscribe to Ford Authority for the latest Ford F-Series news, Ford F-150 news, F-150 Lightning news, and comprehensive Ford news coverage.