With three EVs already in its lineup, Ford has quite a few more in the works, though those models won't be quite as familiar, it seems. Instead, Ford's next-gen all-electric vehicles won't simply be EV versions of existing models, will look quite a bit different, and will be centered around the automaker's passion brands. The next Blue Oval EV is slated to be a "Ford Explorer-like" model, though an all-electric version of that crossover and the Lincoln Aviator are slated to launch in 2025. While FoMoCo continues to generate profit from its ICE Ford Blue division, a Ford Ranger EV is also reportedly on the horizon. However, the Ford F-150 Raptor lineup won't be getting any sort of hybrid or EV variant, according to Motor Authority.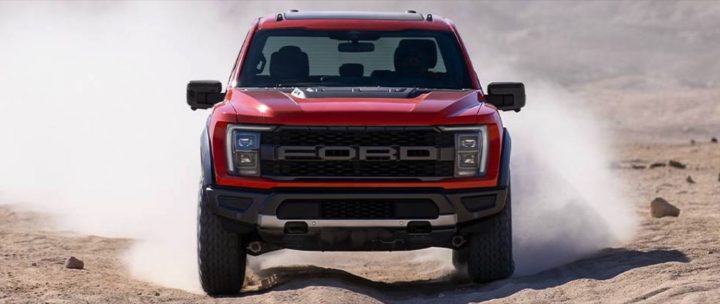 This bit of news comes to us from Ford Performance boss Carl Widmann, who recently stated that the ICE powerplants present in the Ford F-150 Raptor and Raptor R are "the best tech to operate at full power in deep sand, bar none. The truck brings that engine to life. You can do things so rapidly." In fact, Widmann even took a moment to poke fun at the ultra-heavy GMC Hummer EV. "They are good for a shot, but not something you would run at Baja," he said.
That rules out a fully electric version of the Ford F-150 Raptor, which Widmann notes wouldn't be quite as nimble as an ICE variant due to the added weight of its battery packs. However, he also shot down the idea of hybrid power for the high-performance off-roader as well.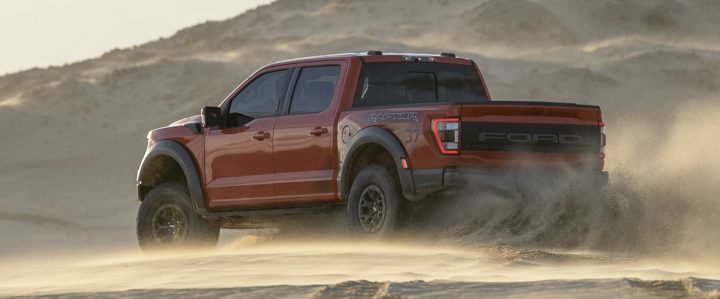 "What is the benefit as it comes to weight?" Widmann asked, once again pointing to the added weight that comes from the addition of batteries and electric motors, even for hybrid systems. Thus, at least for the foreseeable future, it seems as if the Ford F-150 Raptor lineup won't be sold with any sort of electrified powertrain.
We'll have more on the F-150 Raptor soon, so be sure and subscribe to Ford Authority for more Ford F-Series news, Ford F-150 news, Ford F-150 Raptor news, and continuous Ford news coverage.