At this year's SEMA Show, which took place earlier this month, Leer debuted a brand new Ford Maverick build with a heavy focus on street truck style, albeit with a very unique low-profile bed cap fitted in the rear. In spite of its low-slung stance, that particular pickup was also designed for work purposes, equipped with features such as an expandable power station for electric tools, a roof rack, and solar panels. However, Leer has now exclusively informed Ford Authority that it plans to put the truck's low-profile bed cap into production in the second quarter of 2023.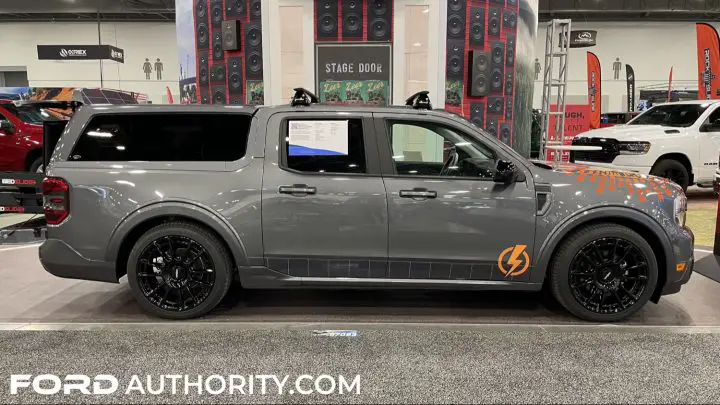 Leer already makes and sells a mid-rise and commercial bed cap for the Ford Maverick, but this low-rise unit is brand new and quite a bit different. The cap present on the Ford Maverick build from SEMA is a one-off, but the production version should follow a similar profile in that the top is flush with the roof of the pickup, giving it a cleaner look. The cap also features a built-in third brake light and tinted, twist-out side windows with removable screens that provide some air flow.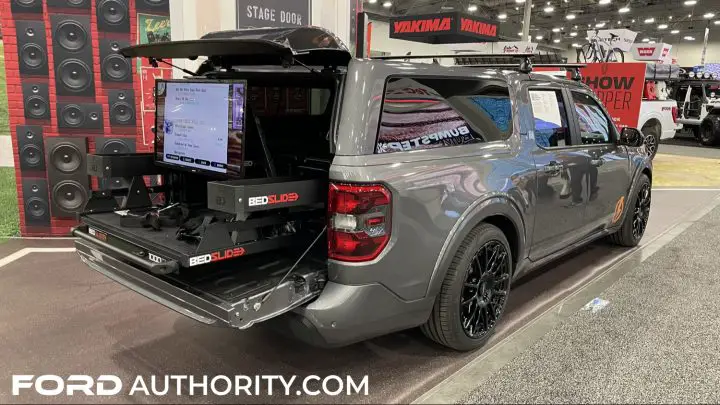 In addition to the new low-profile bed cap, this Maverick build is also equipped with the Bedslide 1000, which is designed to add 1,000 pounds of extra weight carrying capacity and installs with zero drilling required, giving owners the ability to attach sport racks and other accessories, as well as load and unload their gear more easily.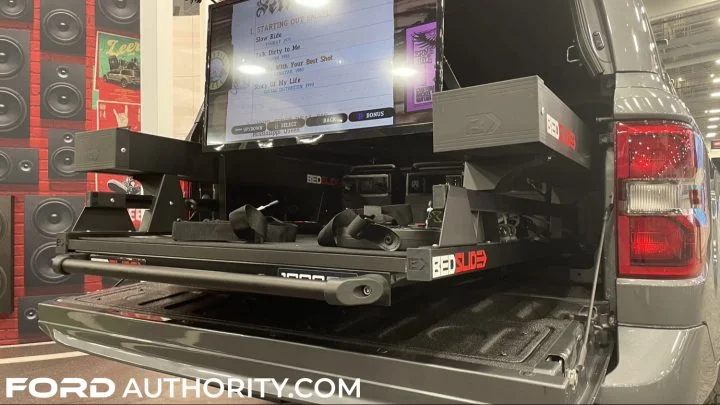 As far as pricing goes, Leer hasn't yet made any sort of announcement as to what we can expect from its new Ford Maverick low-profile bed cap. However, the mid-rise version retails for between $3,449 and $3,649, while the commercial version costs $3,029-$3,229, depending on specifications, so we can safely assume that it will fall somewhere in that general range, at least.
We'll have more new parts and accessories to share soon, so be sure and subscribe to Ford Authority for the latest Ford Maverick news and continuous Ford news coverage.