Ford Motor Company Canada sales increased 12 percent to 70,402 units during the third quarter of 2022. Sales increased at both FoMoCo brands – the namesake Ford brand as well as as Lincoln.
The growth in FoMoCo Canada sales during the third quarter was enabled by gains across a number of key vehicle lines, led by the best quarterly sales on record for Ford Mustang Mach-E and significant sales increases for the Ford Bronco family of SUVs. Also, iconic Ford models like the F-Series pickups and Ford Mustang also posted strong sales results, while Lincoln's family of premium SUVs achieved sales growth for the fourth consecutive quarter.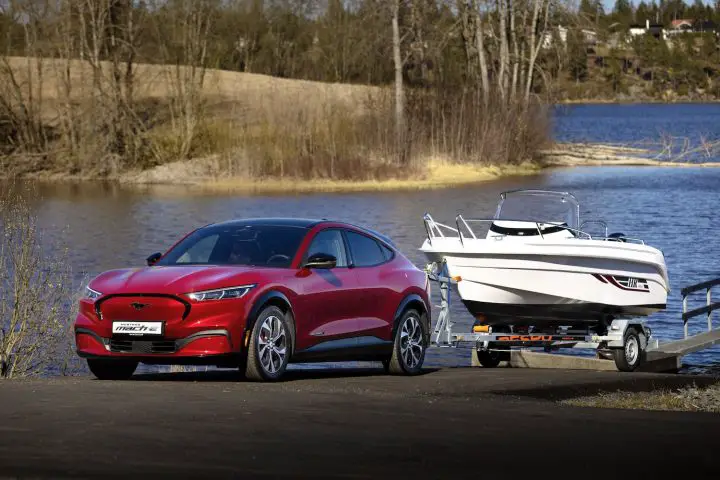 "In all my years with Ford, I think this is the best and broadest showroom ever, and on the heels of showing Canadians the all-new Mustang and Super Duty, it's only getting better," said President and CEO of Ford Canada, Bev Goodman. "We own work with our truck and commercial vehicle leadership while also delivering fun with the best-selling sports coupe in the world and a suite of off-road capable trucks and SUVs. Building vehicles people want with the capabilities they need is why loyal customers keep coming back and new customers join the Ford family," he added.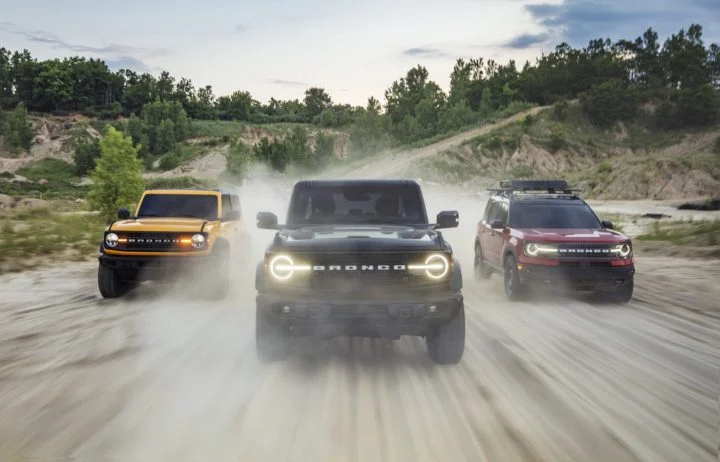 FoMoCo Canada Sales Notes – Q3 2022
Total Ford Motor Company Canada sales during third quarter 2022 increased 12.1 percent to 70,402 units

Car sales totaled 1,232, down 3.7 percent
Truck and SUV sales totaled 69,170 units, up 12.4 percent
Brand & Model Sales
Ford sales increased 12.15 percent to 68,325 units:
Lincoln sales increased 12.26 percent to 2,005 units:
During the first nine month of the 2022 calendar year, Ford Motor Company Canada sales increased 1.5 percent to 185,675 units.
Sales Results - Q3 2022 - Canada - Ford
| MODEL | Q3 2022 / Q3 2021 | Q3 2022 | Q3 2021 | YTD 2022 / YTD 2021 | YTD 2022 | YTD 2021 |
| --- | --- | --- | --- | --- | --- | --- |
| BRONCO | +188.60% | 4,329 | 1,500 | +442.64% | 8,259 | 1,522 |
| BRONCO SPORT | +109.21% | 3,475 | 1,661 | +63.13% | 9,695 | 5,943 |
| E-SERIES | +30.10% | 1,128 | 867 | -10.39% | 2,259 | 2,521 |
| ECOSPORT | +62.07% | 1,000 | 617 | -17.61% | 1,955 | 2,373 |
| EDGE | -1.67% | 3,354 | 3,411 | +30.36% | 10,924 | 8,380 |
| ESCAPE | -25.16% | 6,367 | 8,508 | -5.11% | 19,800 | 20,866 |
| EXPEDITION | -3.08% | 1,261 | 1,301 | -30.56% | 2,711 | 3,904 |
| EXPLORER | +23.57% | 4,912 | 3,975 | +4.00% | 12,826 | 12,333 |
| F-SERIES | +16.37% | 33,863 | 29,100 | -4.66% | 84,303 | 88,421 |
| GT | * | 1 | 0 | -8.33% | 11 | 12 |
| MAVERICK | +59,400.00% | 1,785 | 3 | +207,766.67% | 6,236 | 3 |
| MUSTANG | +9.81% | 1,231 | 1,121 | -14.10% | 3,247 | 3,780 |
| MUSTANG MACH-E | +110.81% | 2,399 | 1,138 | +40.34% | 4,564 | 3,252 |
| RANGER | -70.17% | 902 | 3,024 | -63.31% | 3,393 | 9,247 |
| TRANSIT | -53.30% | 1,939 | 4,152 | -32.62% | 8,144 | 12,087 |
| TRANSIT CONNECT | -3.56% | 379 | 393 | -41.30% | 1,073 | 1,828 |
| FORD TOTAL | +12.15% | 68,325 | 60,921 | +1.18% | 179,400 | 177,314 |
Sales Results - Q3 2022 - Canada - Lincoln
| MODEL | Q3 2022 / Q3 2021 | Q3 2022 | Q3 2021 | YTD 2022 / YTD 2021 | YTD 2022 | YTD 2021 |
| --- | --- | --- | --- | --- | --- | --- |
| AVIATOR | +7.75% | 459 | 426 | +5.70% | 1,429 | 1,352 |
| CORSAIR | +7.41% | 609 | 567 | +8.84% | 1,883 | 1,730 |
| NAUTILUS | +37.11% | 606 | 442 | +40.02% | 1,823 | 1,302 |
| NAVIGATOR | -3.50% | 331 | 343 | -3.56% | 949 | 984 |
| LINCOLN TOTAL | +12.26% | 2,005 | 1,786 | +12.44% | 6,084 | 5,411 |
Sales Results - Q3 2022 - Canada - FMC Totals
| BRAND | Q3 2022 / Q3 2021 | Q3 2022 | Q3 2021 | YTD 2022 / YTD 2021 | YTD 2022 | YTD 2021 |
| --- | --- | --- | --- | --- | --- | --- |
| FORD TOTAL | +12.15% | 68,325 | 60,921 | +1.18% | 179,400 | 177,314 |
| LINCOLN TOTAL | +12.26% | 2,005 | 1,786 | +12.44% | 6,084 | 5,411 |
| FMC CANADA TOTAL | +12.16% | 70,330 | 62,707 | +1.51% | 185,484 | 182,725 |
About The Numbers
All percent change figures compared to Ford Motor Company Canada sales for Q3 2021, unless noted otherwise
Further Reading & Sales Reporting
Running Ford Motor Company sales numbers
Ford Motor Company Q3 2022 sales reports:

Ford Motor Company sales Q3 2022 U.S.A
Ford Europe sales Q3 2022
Ford Motor Company Canada sales Q3 2022 (this page)

Ford Canada sales Q3 2022
Lincoln Canada sales Q3 2022

Ford Motor Company Argentina sales Q3 2022
Ford Motor Company Brazil sales Q3 2022
Ford Motor Company Korea sales Q3 2022

Ford Motor Company Korea sales July 2022

Ford Korea sales July 2022
Lincoln Korea sales July 2022

Ford Motor Company Korea sales August 2022

Ford Korea sales August 2022
Lincoln Korea sales August 2022

Ford Motor Company Korea sales September 2022

Ford Korea sales September 2022
Lincoln Korea sales September 2022

Ford Motor Company Mexico sales Q3 2022
Ford Russia sales Q3 2022

Ford Russia sales July 2022
Ford Russia sales August 2022
Ford Russia sales September 2022