Ford is investing heavily in all-electric vehicles and the batteries that power them as it aims to go all-electric in Europe by 2030 or sooner. Those efforts include launching seven new EVs in that region by by 2024, as well as converting multiple plants for the production of those all-electric models. As such, it's no surprise that the automaker has thus far supported efforts to electrify Europe, including joining a European Union-led petition that calls for a 100 percent zero emission mandate by 2035. However, the automaker isn't quite as pleased with the recently-revealed Euro 7 Standards, as we can see from this recent tweet from Martin Sander, general manager, Ford Model e Europe.
Disappointed by the proposed #Euro7 standard for vehicles with combustions engines from @EU_Commission. Let's stop diverting resources to yesterday's technology and invest in zero-emissions instead. @Ford in Europe we are all-in on #EVs by 2030. pic.twitter.com/nJOutk8wa1

— Martin Sander (@MSander22) November 10, 2022
It's unclear which components of the new Euro 7 Standards Sander – and Ford of Europe, which retweeted this post – is unhappy with, but there are several possibilities. The most notable, it seems, are some changes pertaining to the reduction requirements for tailpipe emissions. Rather than going all-in with a zero-emissions mandate as Ford has been calling for, the EU is aiming to simply reduce emissions from cars and vans by 35 percent, and buses by 56 percent, with reductions of 13 and 39 percent in terms of particles emitted by tailpipe emissions by 2035. Previously emissions rules for, cars, vans, lorries, and buses were separated.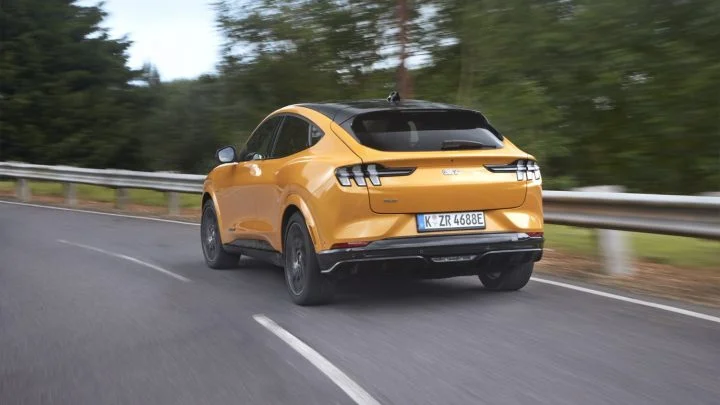 Meanwhile, Ford CEO Jim Farley recently noted that the EV transition is occurring faster than the automaker expected, which has prompted it to take action. In addition to rolling out new models and securing the raw materials it needs from a variety of sources to produce 600k EVs annually by 2024 and two million by 2026, the automaker is also phasing out many of its slower-selling ICE models, like the Ford Fiesta, most recently.
We'll have more on these proposed emissions standards soon, so be sure and subscribe to Ford Authority for 24/7 Ford news coverage.