Ford Motor Company has filed a patent for a vehicle sound emission control system, Ford Authority has learned.
The patent was filed on October 15th, 2020, published on November 1st, 2022, and assigned serial number 11488472.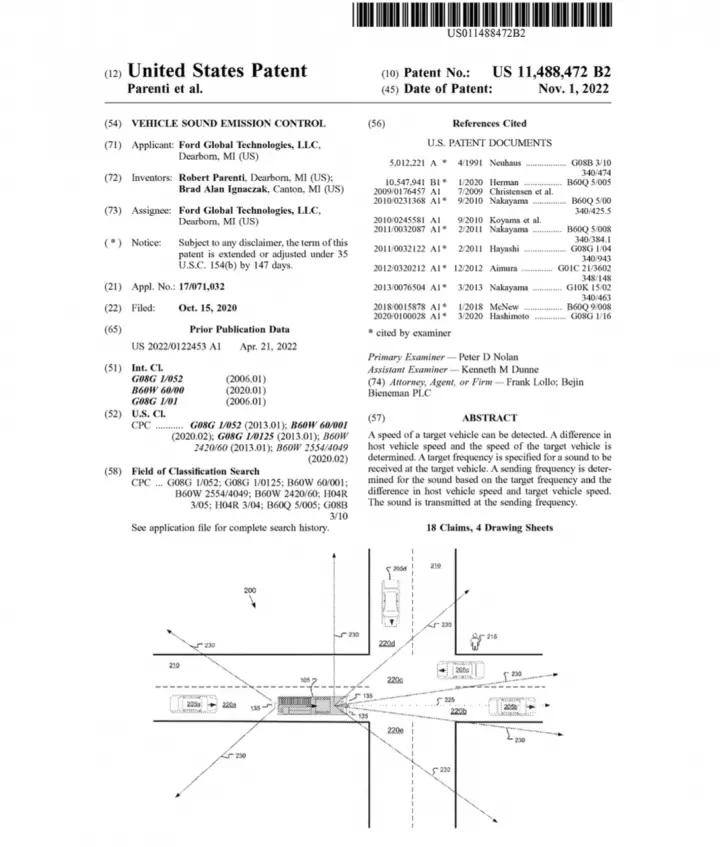 The Ford Authority Take
Over the past several months, Ford has filed a handful of patents related to sound and police vehicles, specifically, including one for a vehicular pest repellent system, a vehicular bailout detection and mitigation system, and a system that would combat K9 police vehicle climate control hacking. Now, this new Ford patent outlines an idea for a vehicle sound emission control system, which combines those two worlds into one singular entity.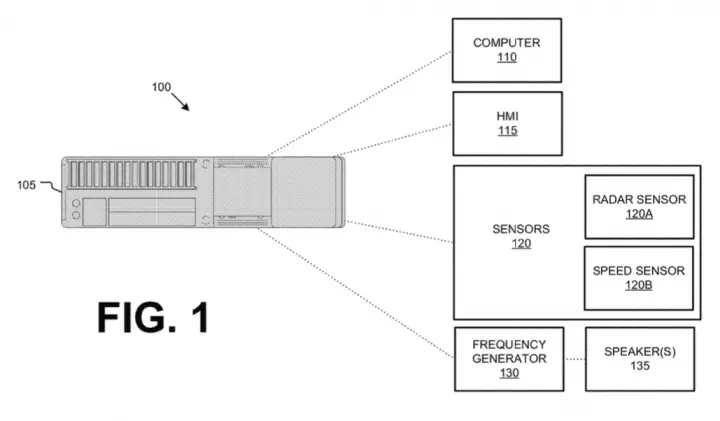 This particular Ford patent presents an idea for a system that's capable of detecting the speed of other vehicles by using a frequency that is sent from another vehicle. The system can then change the frequency of the sound to match the speed of the vehicle, which is done for one specific purpose – to mitigate the Doppler effect, a phenomenon that occurs when a wave emitted from a source at a given frequency will be received by an observer at a different frequency if that person is moving relative to the source.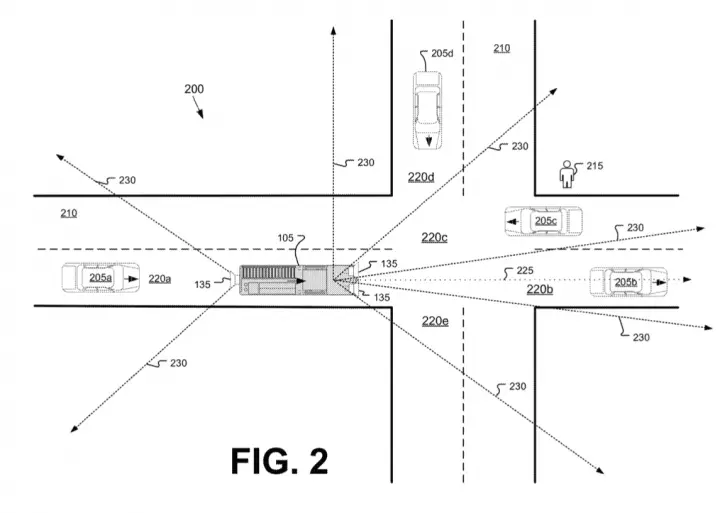 As this Ford patent points out, anyone who has heard a siren or horn from a moving vehicle has experienced this effect, as the sound of the vehicle moving towards us has a higher pitch than it would if the person and the vehicle are both stationary and next to each other. As such, the desired effect – ensuring that bystanders can hear that siren and where it's coming from – could be achieved via the system outlined in this patent.
We'll have more on this and all Ford patents soon, so be sure and subscribe to Ford Authority for the latest Ford trademark news, Ford business news, and non-stop Ford news coverage.