Last year, Ford ranked above average on J.D. Power's U.S. Sales Satisfaction Study, yet dropped dramatically from fourth to 10th compared to its results in 2020 by scoring a 790 out of 1,000 possible points. However, now that the 2022 version of the U.S. Sales Satisfaction Study has been released, it reveals that The Blue Oval has recovered somewhat from the drop by ranking eighth among all mass market brands.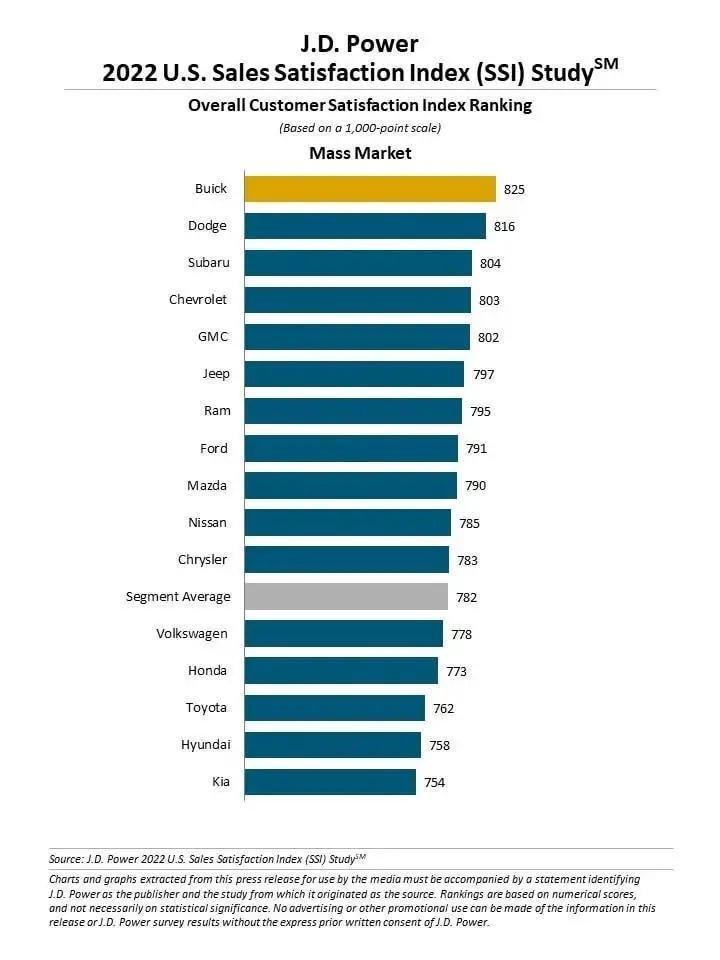 In this year's study. Ford finished with a slightly better score of 791, which places it behind the segment-leading Buick at 825, as well as Dodge (816), Subaru (804), Chevrolet (803), GMC (802), Jeep (797), and Ram (795), as well as the segment average of 782. The Blue Oval did beat out a host of its competitors, however, including Mazda (790), Nissan (785), Chrysler (783), Volkswagen (778), Honda (773), Toyota (762), Hyundai (758), and Kia (754).
The J.D. Power U.S. Sales Satisfaction Study measures satisfaction with the sales experience among new-vehicle buyers, as well as those who shop a dealership and purchase elsewhere. Buyer satisfaction is based on six factors – delivery process, dealer personnel, working out the deal, paperwork completion, dealership facility, and dealership website. The satisfaction of those that purchase elsewhere is based on five factors – salesperson, price, facility, variety of inventory, and negotiation. The 2022 version of the this study is based on the responses of 36,879 buyers who purchased or leased their new vehicle from March through May 2022, and was fielded from July through September 2022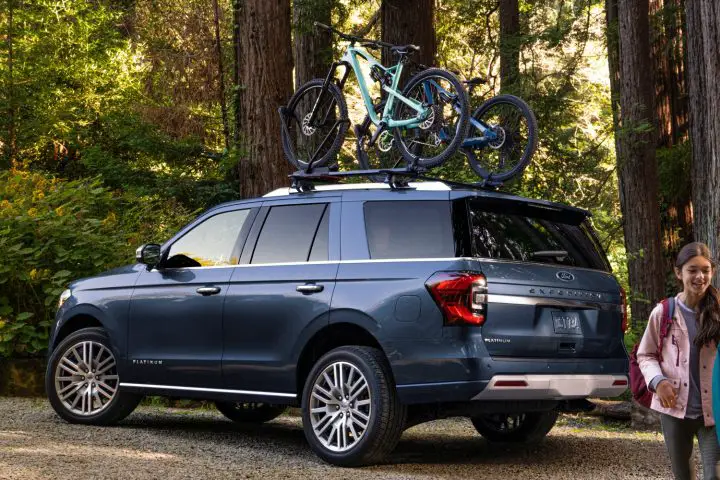 "Even in the face of a continuing shortage of new-vehicle inventory and general inflationary pressure, dealerships have been able to maintain a consistent level of sales satisfaction," said Chris Sutton, vice president of automotive retail at J.D. Power. "With the supply chain being an ongoing issue and with no near-term solution, dealerships have had to use additional tools at their disposal, such as special orders and more personal customer handling, to maintain sales satisfaction. However, when dealers charge more than MSRP, particularly with long-term loyal customers, they risk a potential long-term negative effect on customer advocacy and service business."
We'll have more insights like this to share soon, so be sure and subscribe to Ford Authority for 24/7 Ford news coverage.