Ford has posted some mixed results in recent J.D. Power studies, ranking second among all mass market brands in the 2022 China Vehicle Dependability Study (VDS), while the Ford Mondeo finished third in the mid-size sedan segment and the Ford Edge was been named as the top large SUV on the market. In the 2021 J.D. Power Mexico Dependability Study, Ford ranked below average in the mass market segment, finishing 13th out of 15 automakers with a score of 212 problems experienced per 100 vehicles (PP100). Now, the 2022 version of the Mexico Dependability Study has been released, and Ford has once again lagged behind its competition.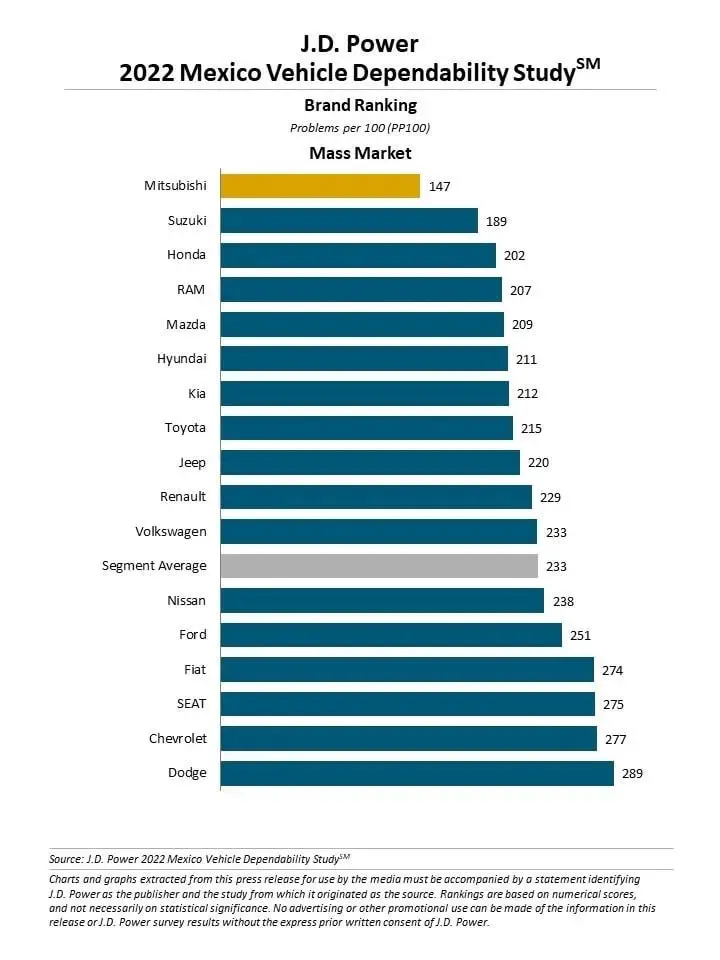 This time around, Ford held onto its 13th spot, but did so among 17 competitors – two more than last year's lineup. However, its score worsened to 251 PP100, which indicates that owners faced more problems than last year, though it's worth noting that this was the case with the mass market segment in general, which rose from 201 to 233 PP100 year-over-year.
The study, now in its eighth year, measures problems experienced over the past 12 months by original owners of vehicles in Mexico following 12-36 months of ownership. The study examines 177 problems across eight categories – exterior, driving experience, features/controls/displays (FCD), audio/communication/entertainment/navigation (ACEN), seats, heating, ventilation and air conditioning (HVAC), interior, and engine/transmission.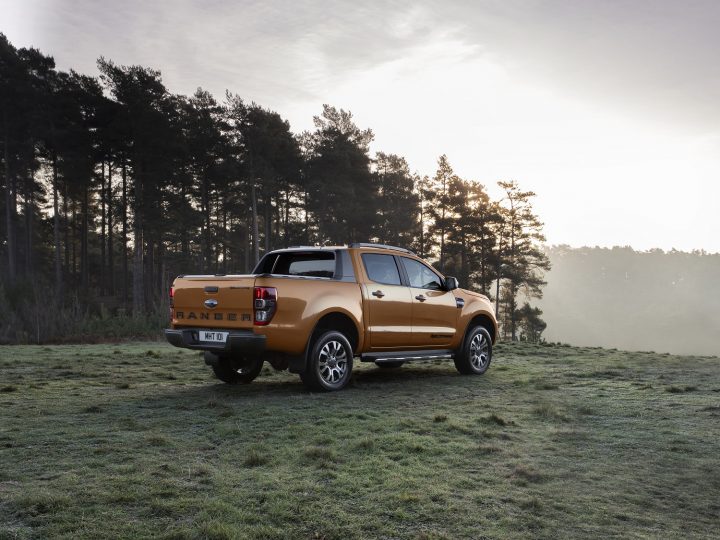 "Automakers have a tremendous opportunity in front of them to keep customers in their brand," said Gerardo Gomez, country manager at J.D. Power de Mexico. "From bumper to bumper, there are areas to improve upon and owners are feeling the adverse effect when taking their vehicle in for repair. The cost for servicing a vehicle nearly doubles as reported problems increase from zero to five. The first place where automakers need to start is  addressing the most numerous problems owners are citing. Otherwise, these problems will spread and create detractors of the brand."
We'll have more insights like this to share soon, so be sure and subscribe to Ford Authority for non-stop Ford news coverage.