Blue Oval technician and YouTuber Ford Tech Makuloco creates informative content on a regular basis, and over the past several months, has helped us learn more about some general Ford EcoBoost problems including a common Ford 2.0L I-4 EcoBoost coolant issue, coolant intrusion with the Ford 1.6L I-4 EcoBoost, a problem with the Ford F-150 remote start feature, how to diagnose and fix a rattling issue with 2017-2020 Ford F-150 pickups equipped with the twin-turbocharged Ford 3.5L V6 EcoBoost engine, and a thorough explanation of the Ford Battery Monitoring System (BMS). Now, he's back with yet another excellent video, this time documenting how to replace the oil pump on a 3.5L V6 EcoBoost equipped Ford F-150 without removing the oil pan.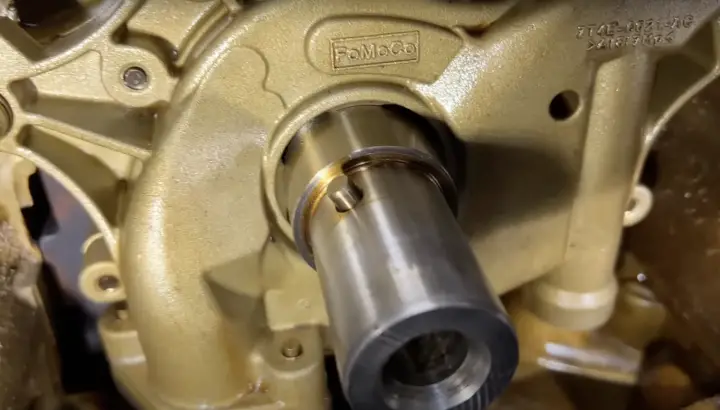 Currently, our resident technician has a 2013 Ford F-150 with the 3.5L EcoBoost in his shop that's in need of a full timing job, new exhaust manifolds, and even new turbos. As our host points out, since he's going into this sort of depth with this particular project, it makes sense to go ahead and replace the oil pump, though there's just one problem – it can be rather difficult to access. In fact, Ford's official manual instructs techs to drop the front axle and oil pan to get to it, which is a lot of work.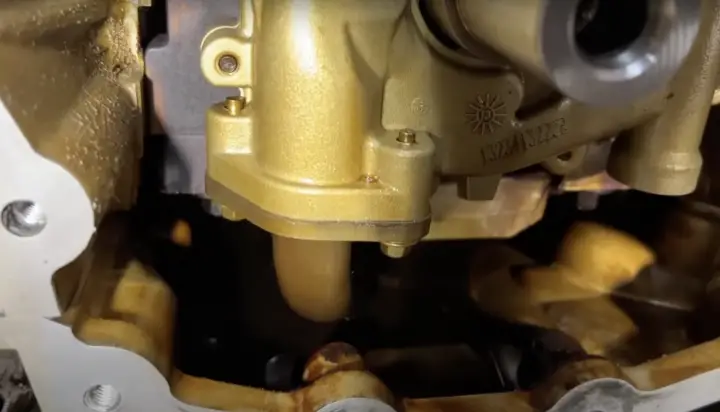 There is a better way, however – one that doesn't even require that the oil pan be removed. Regardless, all of the timing components must still be removed, though once that's done, it's pretty easy to access the oil pump. However, there is one pickup that's very close to the oil pan.
With a little finagling, it is possible to remove the two bolts for that pickup, however, as our technician demonstrates in this video. This obviously requires a bit of patience on our part, but that will pay off big time when owners don't have to go to the trouble of tinkering with the oil pan and front axle to access it, and to us, that makes it well worth the time and effort.
We'll have more videos like this to share soon, so be sure and subscribe to Ford Authority for the latest Ford F-Series news, Ford F-150 news, and non-stop Ford news coverage.