As most are aware by now, there are a variety of factors that can have an impact on the range of all-electric vehicles – speed, weather, grade, hauling, and towing are just a few, though in all fairness, ICE-powered vehicles face fluctuating fuel economy as a result of many of these factors, too. Regardless, with winter settling in across much of the country, Ford F-150 Lightning owners will want to know how they can maximize the range of their EV pickup in cold temperatures, and The Blue Oval is happy to oblige with some tips on how they can do exactly that.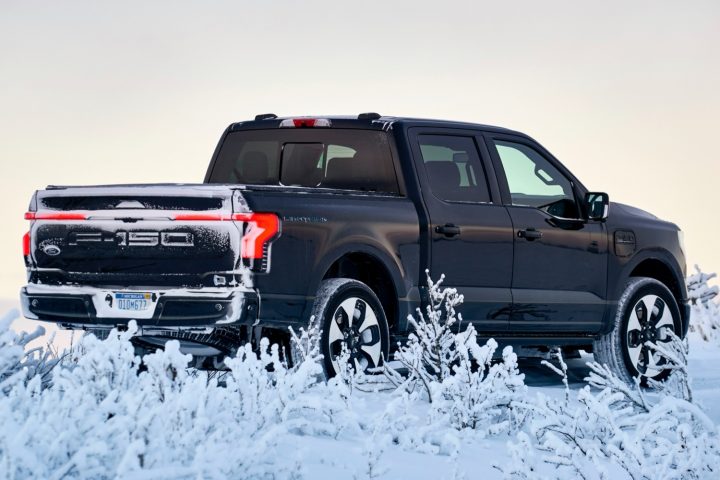 As the automaker points out, the Ford F-150 Lightning underwent extensive cold weather testing during its development in the freezing confines of Alaska and Michigan's Upper Peninsula, as well as temperatures as low as minus 40 degrees in FoMoCo's atmospheric test chambers. Regardless, all EVs experience energy decreases in cold temperatures due to battery cell chemistry, or more specifically, temperatures below 40 degrees. That range causes the electrolyte fluid in batteries to become sluggish, limiting how much power is available to discharge and how quickly the vehicle's battery can charge.
As such, it's normal to experience a significant reduction in range while driving in cold temperatures, but there are some things that Ford F-150 Lightning owners can do to mitigate these effects. That includes parking the pickup in a garage whenever possible, and also keeping it plugged in when it's not being used. Brushing off snow before driving can reduce drag and improve range, as can driving at slower speeds and keeping tires inflated to the proper pressure.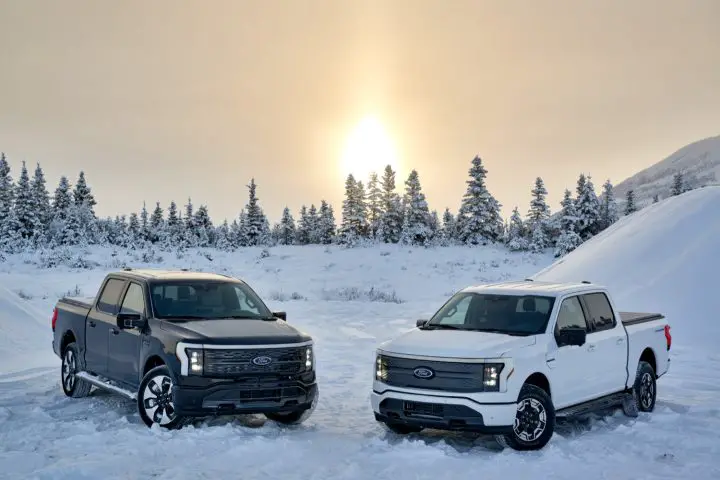 Additionally, when planning to take a long trip, owners can precondition the battery using the FordPass app or the truck's infotainment screen to set a departure time, which will warm the battery while it's plugged in. Also, owners can use the heated seats and steering wheel to reduce HVAC energy consumption, and turn the heater off or down while the vehicle is charging to speed up that process.
We'll have more on the F-150 Lightning soon, so be sure and subscribe to Ford Authority for the latest Ford F-Series news, Ford F-150 news, F-150 Lightning news, and non-stop Ford news coverage.