Lincoln brand consideration has held steady in Kelley Blue Book's Brand Watch report in recent quarters, most recently coming in at seven percent in the luxury segment in Q2 after closing out Q1 with the same exact score. At the same time, Lincoln's brand loyalty grew an impressive 12.2 percent year-over-year, according to S&P Global's most recent Top 10 Industry Trends Report. Now, KBB's Q3 Brand Watch report has been released, and while Ford hung on to its second-place spot among all non-luxury brands, Lincoln brand consideration dropped by one point quarter-over-quarter in the luxury segment.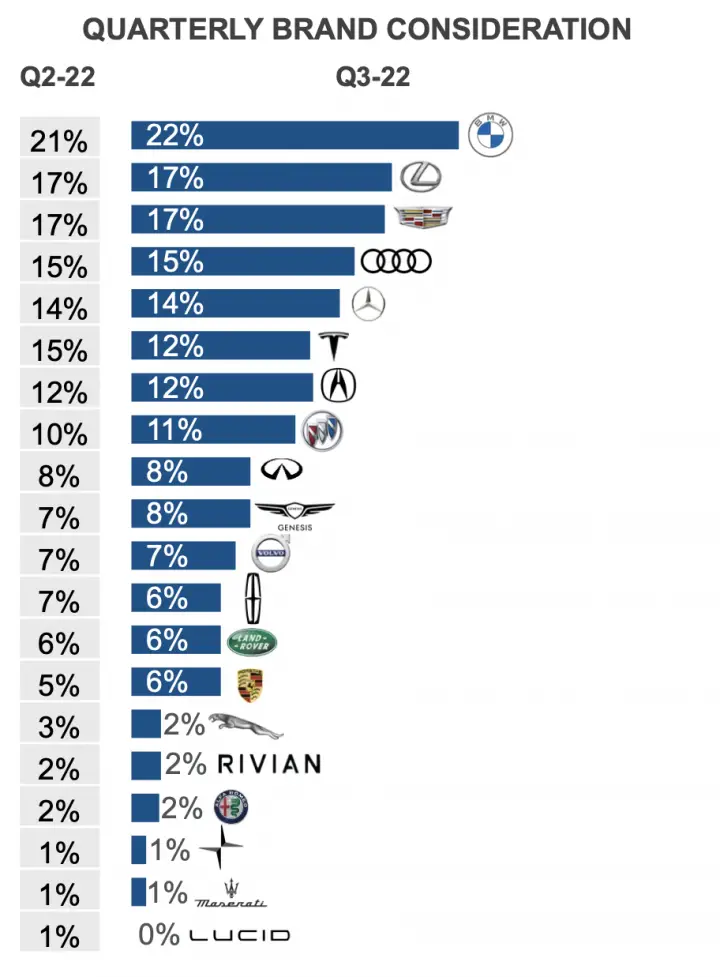 In Q3, six percent of luxury shoppers considered Lincoln, which ranked 12th in that particular segment. BMW once again led the way with a 22 percent consideration score, followed by Lexus (17 percent), Cadillac (17 percent), Audi (15 percent), Mercedes-Benz (14 percent), Tesla (12 percent), Acura (12 percent), Buick (11 percent), Infiniti (8 percent), Genesis (8 percent), Volvo (7 percent), Land Rover (6 percent), Porsche (6 percent), Jaguar (2 percent), Rivian (2 percent), Alfa Romeo (2 percent), Polestar (1 percent), Maserati (1 percent), and Lucid (0 percent).
While BMW strengthened its lead in the luxury segment yet again, Lexus and Cadillac continue to battle for second place, but the big news this past quarter might just pertain to Tesla. The EV automaker lost three percent quarter-over-quarter as competition in the all-electric market continues to grow, while multiple recent price hikes likely had an effect as well.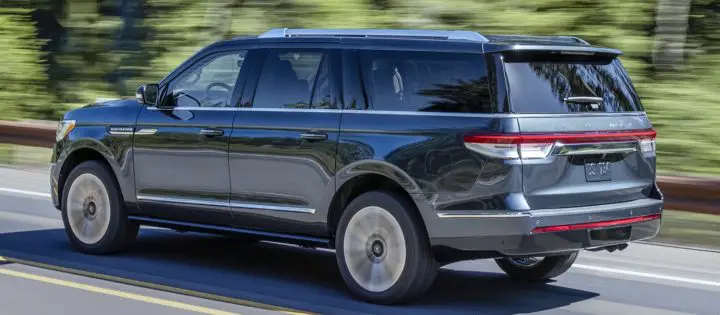 The Kelley Blue Book Brand Watch report is a consumer perception survey that also weaves in consumer shopping behavior to determine how a brand or model stacks up with its segment competitors on a dozen factors key to a consumer's buying decision. Kelley Blue Book produces a separate Brand Watch report for non-luxury and luxury brands each quarter.
We'll have more insights like this to share soon, so be sure and subscribe to Ford Authority for more Lincoln news and continuous Ford news coverage.