With the ongoing EV transition well underway, fans of the internal combustion engine are living on borrowed time, it seems. While this remains a heated topic in general, enthusiasts will soon have to face the reality of all-electric muscle cars replacing those with V8 powerplants, and there's at least one big problem with that, even if those EVs offer superior acceleration – they don't make that unmistakeable rumble that we've all come to know and love, which is one of the more compelling reasons to own one. However, the recently-revealed Dodge Charger Daytona SRT Concept could provide a glimpse at the future in that regard, and it isn't a silent one.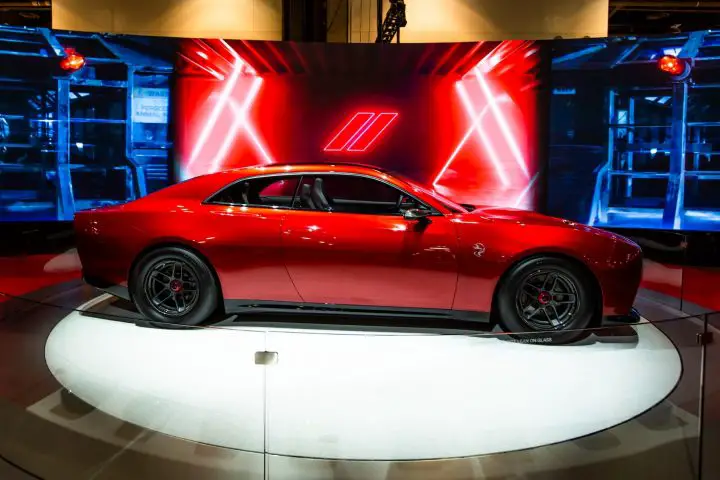 Rather, as we can hear in the video below, the Dodge Charger Daytona SRT Concept features what Stellantis calls the world's first BEV exhaust system, which is dubbed the Fratzonic Chambered Exhaust. The patent-pending feature was created with input from performance vehicle enthusiasts, and was on full display at the 2022 SEMA Show, where representatives from the brand were on hand to gather additional input from attendees on what they think about the unusual sounds coming from the all-electric concept, as they were able to evaluate and rank different tunes.
"We can't share a lot about it but it essentially uses a transducer and takes a ton of inputs from the powertrain from the driver. It uses the transducer to make the air ways make the sound. That's why we call it an exhaust, because it's an accessory that we can tune," Kevin Hellman, Dodge muscle car product lead, told Ford Authority at SEMA.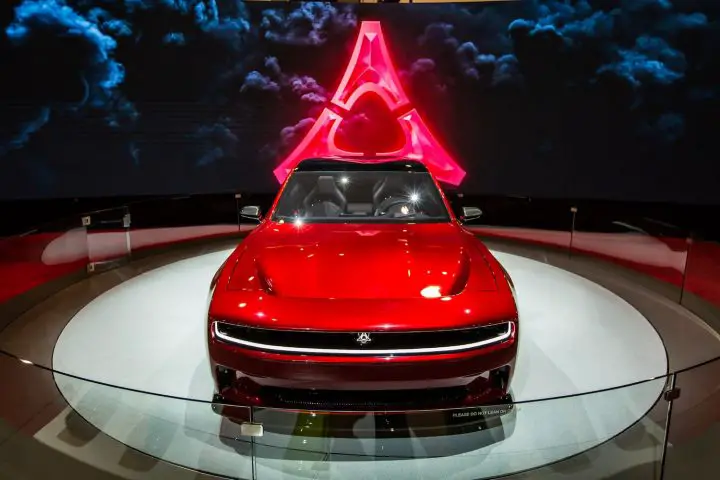 A transducer – such as a microphone or loudspeaker – is essentially an electronic device that converts energy from one form to another,  though Hellman insisted that the Fratzonic Chambered Exhaust system is far more than just a speaker that plays different sounds like a stereo system might. Regardless, even if it isn't emitting real engine sounds per se, the Charger Daytona SRT Concept does have plenty of power to back up its muscle car title, as Dodge announced nine possible outputs at 400 volts – 455, 495, 535, 590, 630, and 670 horsepower, while an 800-volt SRT Banshee package is reportedly capable of producing far more.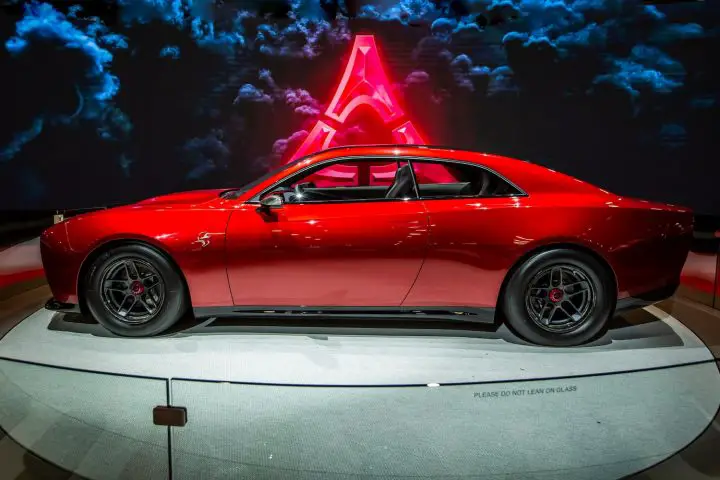 Regardless, this move is an interesting one on Dodge's part, and perhaps a sneak peek at what we can expect from other future EV "muscle cars," particularly with many facing the proverbial chopping block – including the ICE Charger and Challenger. With The Blue Oval planning on eventually transitioning its entire lineup to EVs in the coming years, that means an all-electric version of the Ford Mustang coupe is seemingly inevitable. In fact, the next-gen S650 version of the ICE-powered pony car – one of the automaker's "passion" brands – wouldn't exist in its current form it it wasn't for the all-electric Ford Mustang Mach-E crossover, as Ford Authority reported in September.
As Ford Authority reported in August, the S650 Ford Mustang will most likely be the last gas-powered version of the iconic pony car as FoMoCo transitions to electric power, and that presents us with an important question – what should the all-electric version of the Mustang coupe look like, or perhaps more importantly, sound like?
We'll have more on the Mustang soon, so be sure and subscribe to Ford Authority for more Ford Mustang news and 24/7 Ford news coverage.