Following its debut on the 2021 Ford F-150, Pro Power Onboard has become an incredibly useful feature for a number of people, helping to provide portable sources of power in the wake of historic winter storms, hurricanes, flooding, fires, power outages during weddings, and even a historic all-electric plane trip. As such, Pro Power Onboard has garnered considerable praise and a number of accolades from critics, with availability that has since spread to the all-electric Ford F-150 Lightning, the E-Transit, and soon, the all-new 2023 Ford Super Duty. However, for Blue Oval engineer Vyas Shenoy, Pro Power Onboard is more than just another useful tool.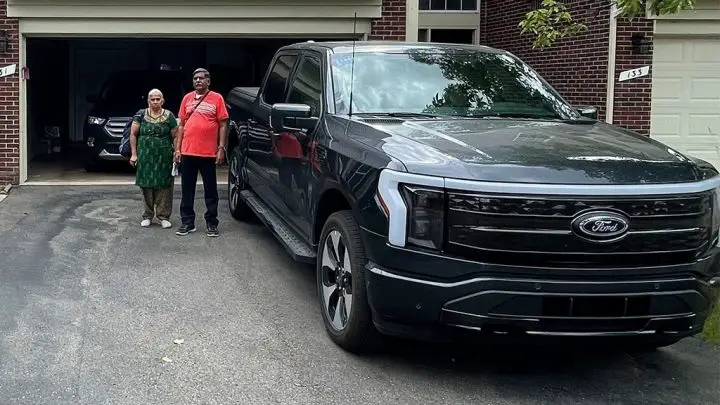 "Pro Power Onboard has been a very emotional feature for me," Shenoy said. "Where I grew up in India, we had mandatory electricity cuts every day. And during a monsoon, we had to live without electricity for weeks because the trees had fallen, and it was flooded. There was no developed infrastructure to support the grid because all the power was going to the big cities."
As such, Shenoy was often forced to do his homework while using a kerosene lamp. "The circle of light cast [by the kerosene lamp] gave the equivalent of 25 watts, and we had to fill the lamps each week, trim the wicks and clean the glass chimneys of the accumulated soot," he said. Things like electricity were a luxury, but so were things we typically take for granted, such as battery-powered flashlights. "Those were real commodities," Shenoy said. "When I was in what is equivalent to 10th or 11th grade here, we started getting 12-volt batteries – a portable charger with a 12-volt battery and two fluorescent tubes that could be used for study. They were very expensive and a luxury to afford."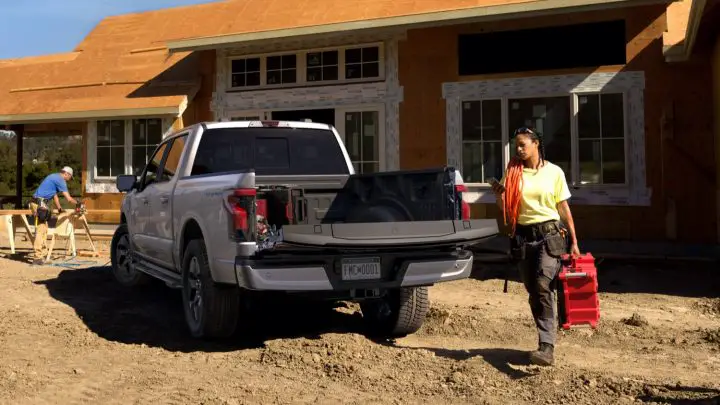 In spite of this, Shenoy was able to eventually earn a Bachelor of Engineering and Diploma DME (GL) degree in Mechanical Engineering from Manipal University in India. He dreamed of coming to America to further his education, an expensive endeavor that eventually prompted his father to let Shenoy take out a loan against his home. Shenoy used that money to come to the U.S. and earn a Master of Science degree in Engineering Management from the University of Michigan, and afterward, he secured a job at The Blue Oval. Two years later, he paid his father back, and now, things have truly come full circle for the engineer.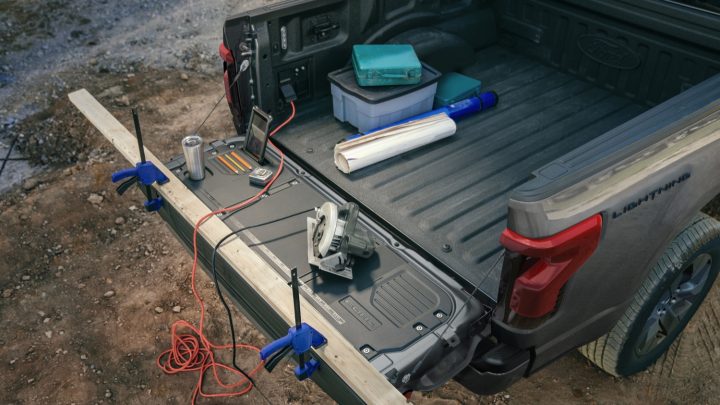 "I've seen what it is to be without electricity growing up, getting my education under that kerosene lamp," Shenoy said. "And now to be on this aspirational journey working with a fantastic team on a technological breakthrough product at Ford that can provide up to 9.6 kW of power through an electric truck is a perfect testimony to life coming full circle. I've seen the other side of life without electricity, and I'm contributing to a future where we don't have to worry about things like that."
We'll have more on Pro Power Onboard soon, so be sure and subscribe to Ford Authority for 24/7 Ford news coverage.