The Ford Mustang has changed considerably over the years, even though the more recent generations of the iconic pony car take quite a bit of influence from the first-gen model. There were quite a few unique outliers in between, however, including the rather large Mustangs of the mid to later 1970s, the Mustang II, and of course, the long-running Fox Body Ford Mustang, which is still a favorite of many. There are still a slew of Fox Body Ford Mustang models tearing up the drag strip, hitting the auction block, and cruising the streets, but as it turns out, the venerable pony car also makes a pretty great drift machine, too.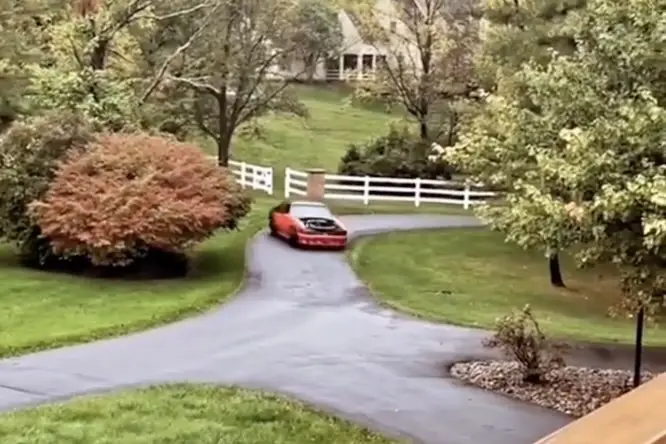 That is, if the person behind the wheels has the skills to make the Fox go sideways – tires ablaze – without losing control. That's precisely the case in this video posted recently by American Muscle HD, and it's undoubtedly an impressive feat to behold. With Hollywood stunt driver Alistair Whitton behind the wheel, we get to watch this Mustang slide up a narrow path, into a driveway, and then perform a celebratory donut just because.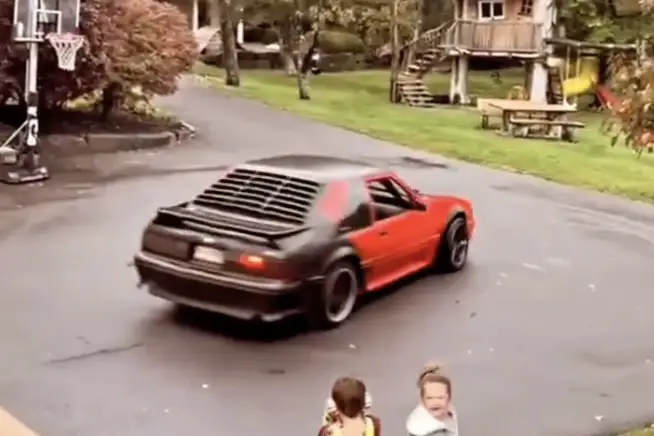 An avid bicyclist, Whitton also clearly loves his heavily modified Mustang, which sounds absolutely wicked as he modulates the throttle to keep it perfectly in balance heading into the driveway. With a couple of kids looking on in amazement, the car slides one way, then another, before drifting directly past a basketball hoop like a finely coordinated dance.
View this post on Instagram
It's a short clip, but one that we've already watched numerous times, admiring Whitton's skills as well as his wicked ride. Obviously, this isn't something that many of us are capable of doing – nor should we, considering the potentially disastrous outcome if something goes wrong – but it's pretty clear that such maneuvers are merely a walk in the park for an accomplished stuntman.
We'll have more cool videos like this to share soon, so be sure to subscribe to Ford Authority for more Ford Mustang news and around-the-clock Ford news coverage.