The Ford Maverick debuted in 2021 and has been in extremely high demand since it started arriving at dealers. In fact, demand has been so strong that 2023 Ford Maverick order banks closed almost as soon as they opened. Unfortunately, Ford has been unable to fulfill every order, and many 2022 model year order holders will likely have to wait until next year to get their compact pickup. That situation practically guarantees that the company will not expand its lineup to include any other model that departs significantly from the established playbook, but we went ahead and rendered what a hypothetical Maverick SUV would look like anyway.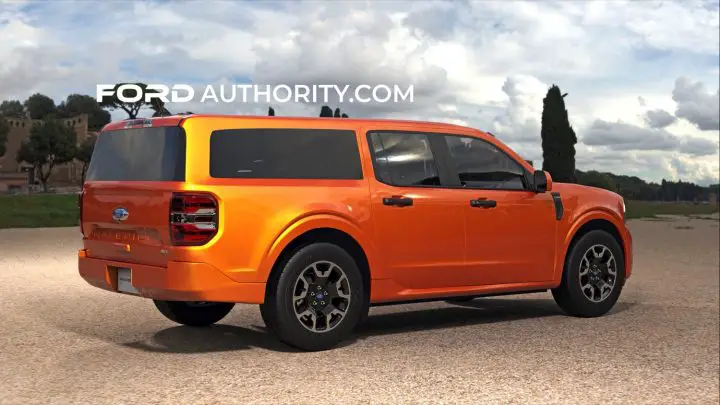 This rendering proves that the Ford Maverick shares a lot of visual DNA with Blue Oval vehicles of the past. Most notably, the rear end instantly brings to mind the Ford Flex, which ended production in 2019 as the largest car-based three-row vehicle in the fleet. A Ford Maverick SUV would undoubtedly feature three rows too, even if it didn't share the name of the pickup. Regardless, the exterior dimensions of the SUV would essentially rival the larger Ford Explorer in every aspect except width, where the latter vehicle is about six inches wider, but maybe some buyers wouldn't mind the reduction in interior space that would follow, especially if it came at a lower price than the Explorer.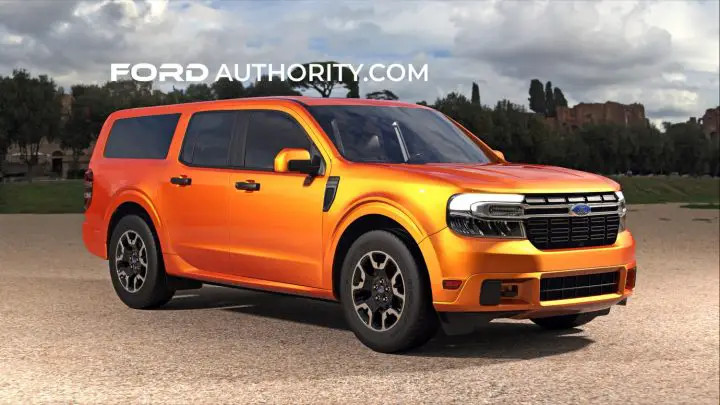 Of course, the Ford C2 platform that underpins the Maverick is used on the Ford Escape and Ford Bronco Sport, with the latter vehicle likely being the closest we'll ever get to something like a Maverick utility vehicle. But these renderings show that such a vehicle would look pretty damn good. In any event, other Maverick variants could work too, as Ford Authority has previously demonstrated. Street-oriented ST performance trim? Probably worth it. Heck, even a Maverick Raptor would work. We may have willed the 2023 Ford Maverick Tremor into existence by rendering one, so it only makes sense to take these exercises as far as possible.
We'll most likely have more Maverick renderings in the future, so subscribe to Ford Authority for the latest Ford Maverick news and for comprehensive Ford news coverage.