Street racing almost never pays off, and often, innocent motorists find themselves in danger just because a foolish driver chooses to put their driving skills – or lack thereof – to the test. Unfortunately, a 2020 Ford Mustang was recently involved in a brutal street racing wreck in Texas, rear-ending another vehicle and crashing into its competitor in the process, as reported by DFW Scanner.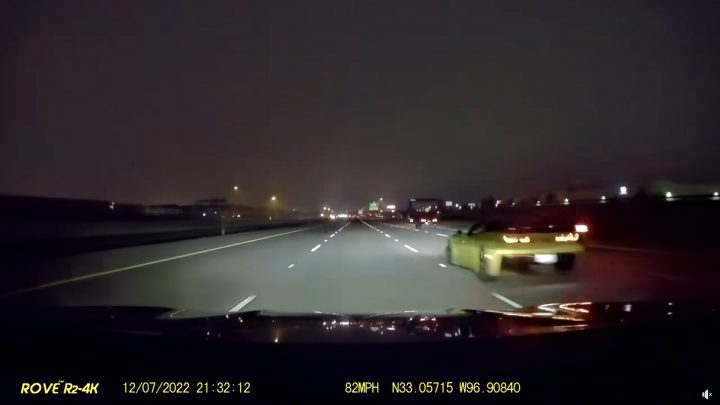 The Ford Mustang and a 2016 Chevy Corvette engaged in a speed contest on the night of December 8th, 2022 in the southbound lanes on the Sam Rayburn Tollway in northern Texas. The Mustang was speeding in the far right lane and was unable to avoid a Hyundai Elantra traveling in the same lane. Immediately following the impact, the Mustang spun out of control and collected the Corvette. The Corvette then slammed into the median barrier and rolled over as the Mustang spun across traffic.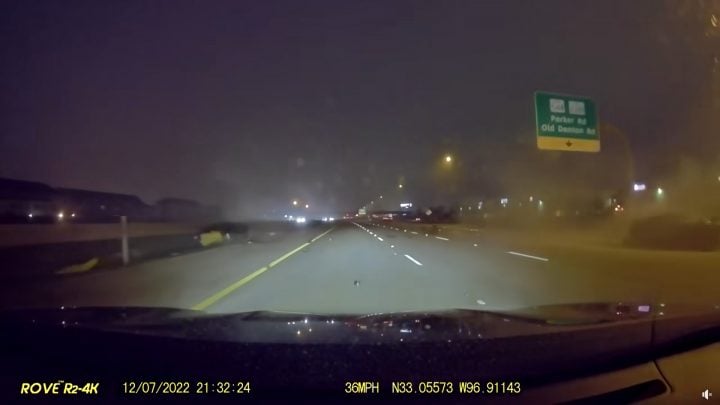 The driver and passenger of the Corvette were both transported to a local hospital with injuries. The passenger was reported to have sustained critical injuries, while the driver was stable. The driver of the Ford Mustang, meanwhile, attempted to flee the scene of the accident, but was ultimately apprehended. The 27-year-old man was determined to have been intoxicated during the time of the crash, and has been charged with two counts of Intoxication Assault, Accident Involving Serious Bodily Injury, and two counts of Racing on Highway Causing Serious Bodily Injury.
The report notes that the driver of the Hyundai who was struck by the Ford Mustang was not seriously hurt.
The crash was captured on a dashcam video from a motorist behind the two racing vehicles. At the time of impact, the camera's feedback indicates that the cammer was traveling at approximately 80 mph, but was easily overtaken by the Corvette and Mustang.
Subscribe to Ford Authority for more Ford Mustang news and ongoing Ford news coverage.