The ongoing supply chain crisis continues to prevent The Blue Oval from completing as many vehicles as it would like to, and many models within the automaker's lineup have been disproportionately impacted by various parts shortages. As Ford Authority previously reported, these "vehicles on wheels" sit on lots until the company can acquire the parts necessary to finish them. Additionally, the company has limited or completely removed certain convenience features in an effort to get its vehicles in the hands of its customers. Fortunately, the 2023 Ford Bronco will regain a feature previously excised from the 2022 lineup, per Bronco Nation.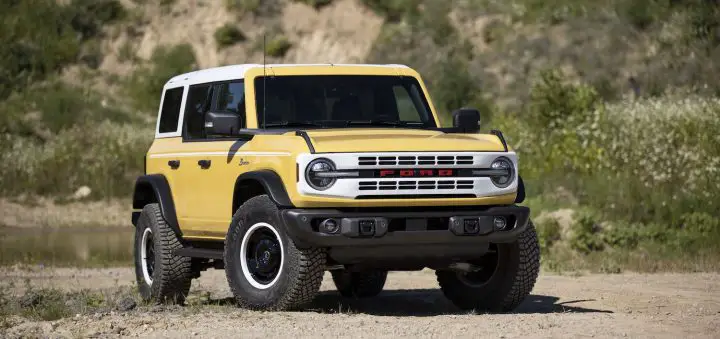 The good news is that there doesn't seem to be any ambiguity about the situation, as brand manager Matt Winter outright stated that the feature is returning to the 2023 Ford Bronco lineup. Prior to this recent change, Bronco SUVs with the dual-zone electronic temperature control lacked the temperature readout on each HVAC knob, with that functionality being temporarily relocated to the top of the Sync 4 infotainment screen. Ford removed the readouts for the 2022 lineup, so unless further adjustments are needed, it will distinguish Bronco SUVs produced that year from the 2021 and 2023 versions.
That said, the ongoing supply chain shortage will still be a factor impacting 2023 Ford Bronco customers. As Ford Authority previously reported, navigation removal remains in the production mix should the company find it necessary to temporarily excise it from the lineup to get the vehicles to dealerships. Similarly, a heated side mirror removal option is also on the table for now, but is presently not required for Bronco SUVs to be built and shipped.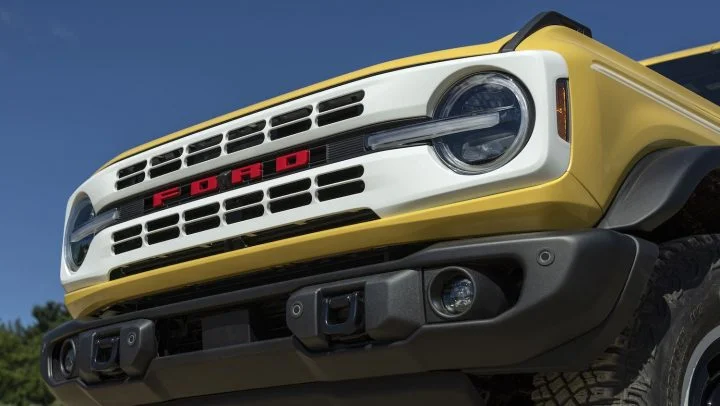 Currently, 2023 Ford Bronco production is solely being allocated for 2022 order holders, meaning prospective buyers are essentially out of luck. While that may improve in the future, Ford CEO Jim Farley has explicitly stated that he will not offer any timetable for a resolution to the chip shortage or the general supply chain issue, as everything remains in flux.
We'll have more on the 2023 Ford Bronco soon, so subscribe to Ford Authority for the latest Ford Bronco news, and for continuous Ford news coverage.