The Ford Maverick has only been around for a little over a year, but it immediately caught the attention of a large number of customers looking for an affordable and economical compact pickup – something that hadn't previously been available for a number of years. Since then, demand has far exceeded supply, and quite a few are still waiting to take delivery of their new Maverick. However, the new model year is bringing about some changes for the pickup – most notably, the addition of the all-new 2023 Ford Maverick Tremor, adding to a list of off-road-focused models such as the Ford Bronco Raptor SUV, Ford Bronco Everglades, and Ford F-150 Raptor R pickup. Now that a variety of outlets have had the chance to review the off-road-focused package, it's clear that it's a nice addition to the Maverick lineup, too.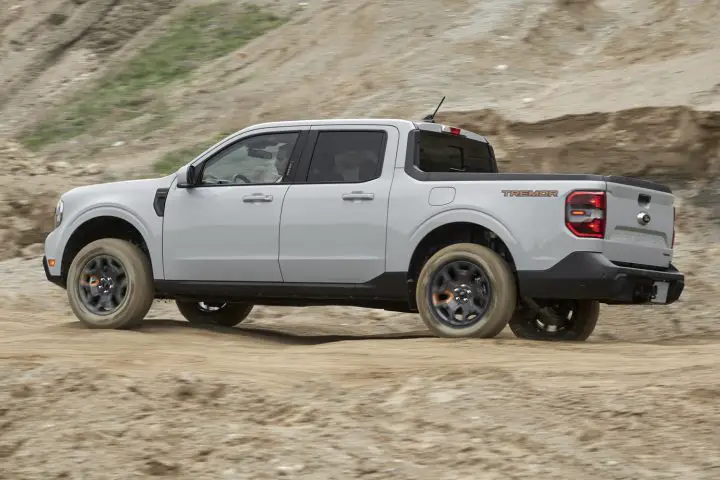 Eric Stafford of Car and Driver says that the 2023 Ford Maverick Tremor "is a terrific tool that's ruggedly cool," as well as a fine addition to Ford's Tremor family and a great alternative to larger, pricier pickups, even if it isn't quite as hardcore as some of them.
"Whereas the least expensive Santa Cruz with the turbo engine and all-wheel drive has an MSRP over $38K and no Ridgeline costs less than $40,000, the Maverick Tremor is a certified steal starting at $31,165," Stafford said. "Our $39,075 Lariat example showed the upper reaches of its price range, thanks to the $2610 Luxury package and several other extras. With or without those options, the 2023 Ford Maverick Tremor improves on the mini-truck's fantastic fundamentals by providing more fun for adventurous types."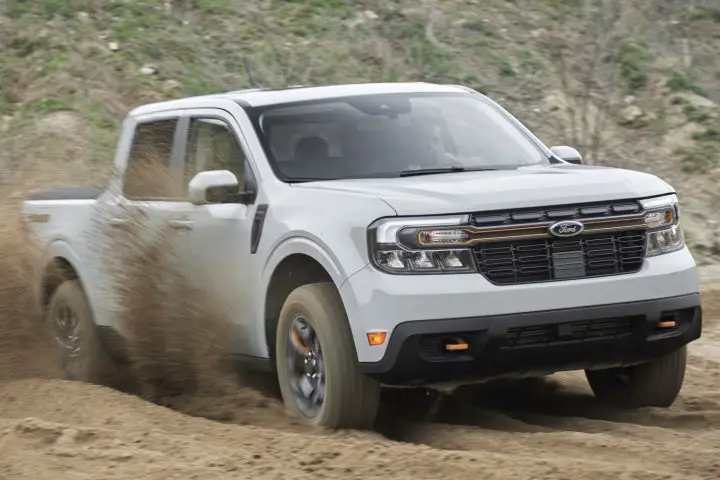 Over at MotorTrend, Eric Tingwall came away impressed with the Maverick Tremor's capability in the dirt, along with its road manners, with solid ride quality that can be attributed to the pickup's unibody construction.
"The Ford Maverick has carved out its unique position by leaning into certain pickup truck conventions while eschewing others," Tingwall said. "The Tremor package builds on that balance, elevating this compact truck's ability to find traction in tough terrain without hurting its everyday usability and road manners. You can say this about the Maverick, but it's even more true about the Tremor model: There's nothing else like this truck on sale today."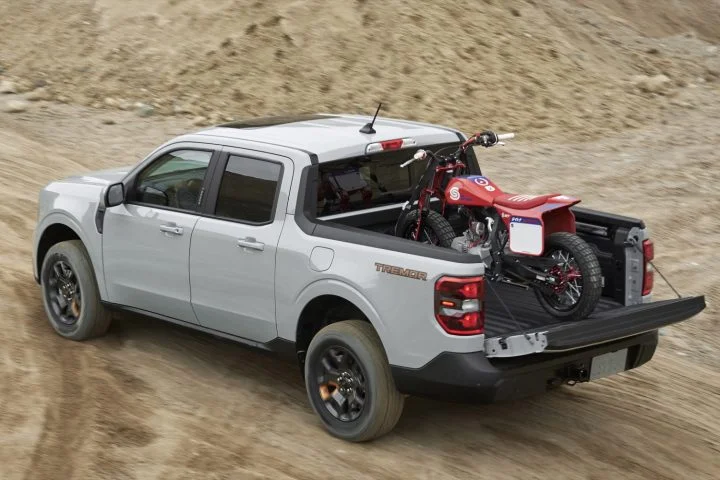 Finally, we have Henry Payne of The Detroit News, who notes that the 2023 Ford Maverick Tremor "as compelling as the base model," as well as "armed with some serious hardware in addition to its upgraded drivetrain."
"Is the premium-priced Tremor deserving of Maverick's value label? It's a tougher sell, especially as my Lariat's $40K price tag is the same as the mid-size unibody Honda Ridgeline pickup," Payne says. "But price my Tremor with the cloth-seat XLT package and it's a $34K bargain next to a ladder-frame Ranger Tremor asking $46,495, similarly equipped. It's also the only game in town from the Detroit Three – in addition to the stylish unibody-based Santa Cruz Night model that is more sport oriented than off-grid bruiser. Big Brother F-150 is king, but Maverick Tremor expands little brother's appeal."
We'll have more on the Maverick Tremor soon, so be sure and subscribe to Ford Authority for more Ford Maverick news and 24/7 Ford news coverage.