The Ford Mustang Mach-E has been a big hit for The Blue Oval, which has already produced 150,000 units of the EV crossover since its launch for the 2021 model year. However, we already know that a next-generation model is in the works that will ride on a brand new, dedicated platform that the Mach-E will share with other future all-electric models. Now, AutoForecast Solutions is reporting that the next-gen Mach-E is expected to launch in 2026, but that isn't the most interesting part of this report – rather, it also lists a 2026 Ford Mustang Mach-E coupe joining the lineup as well.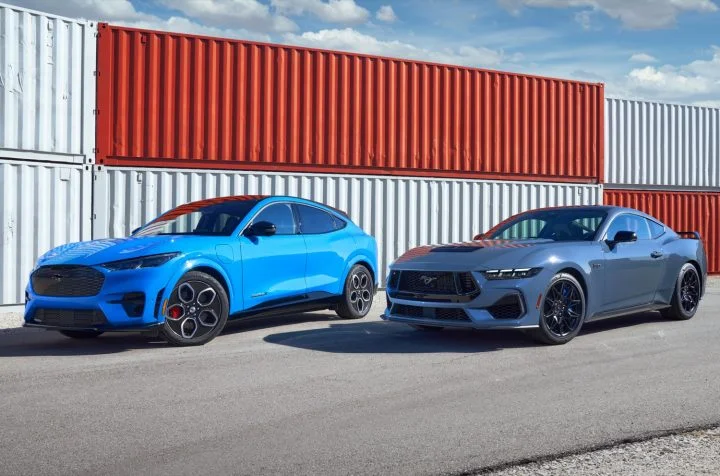 The report outlines a roadmap for the EV crossover, including the current-gen model, which entered production in 2020 and is reportedly slated to continue to be built at the Cuauatitlan Assembly plant in Mexico through June 2026. On July 1st, 2026, both the second-generation 2026 Ford Mustang Mach-E and its coupe counterpart would then enter production, lasting until June 2031 for the coupe and June 2033 for the regular model.
Of course, this development poses plenty of questions – chiefly, what, exactly, will this Mach-E coupe look like? In today's automotive landscape, crossover/SUV coupes are all the rage, sporting four doors unlike traditional coupes, yet also a sloping rear roofline, giving them a sportier look. However, the Mach-E already touts this kind of profile, so perhaps Ford would introduce a version with an even lower, more aggressive roofline. Alternatively, it's possible that a two-door version of the Mach-E is in the works, though that seems somewhat unlikely.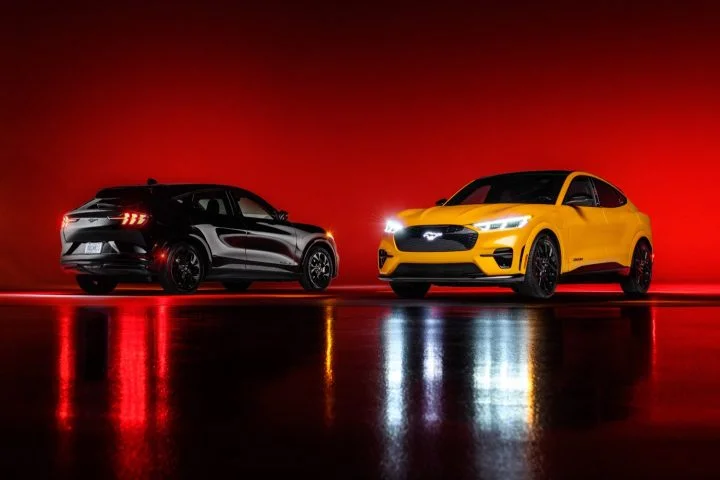 The third and perhaps more realistic option is that the Mach-E coupe could be an all-electric version of the regular Ford Mustang, which has been rumored to be in development for years now. The S650-gen 2024 Ford Mustang just debuted in September, but The Blue Oval isn't offering its iconic pony car with any sort of electrified powertrain – at least, not yet. Rather, CEO Jim Farley recently credited the existence of the Mach-E with saving its ICE counterpart from extinction.
It's possible that Ford could reserve that for a Mach-E coupe rather than a straight-up Mustang EV, which would likely go over a bit better with purists, many of whom were angered that FoMoCo used the Mustang name on an EV crossover in the first place. Either way, this is certainly an intriguing development, and one that could result in something rather interesting in the coming years, or perhaps nothing at all.
We'll have more on this as soon as it's available, so be sure and subscribe to Ford Authority for more Ford Mustang Mach-E news and 24/7 Ford news coverage.