Decades after the Ford GT40 made history multiple times over in the world of motorsports, the 2005 Ford GT marked the return of the beloved sports car, drawing heavy influence from the original in a more modern package. The newer GT has gone on to become a highly-coveted model – one that regularly sells for big money at auction, thanks to its rarity and all-around inherent specialness. However, there were still 30 2005 Ford GT chassis that have been in storage since they were built all those years ago, though the team at GT1 has purchased those units and will soon transform them into something even more special than the original.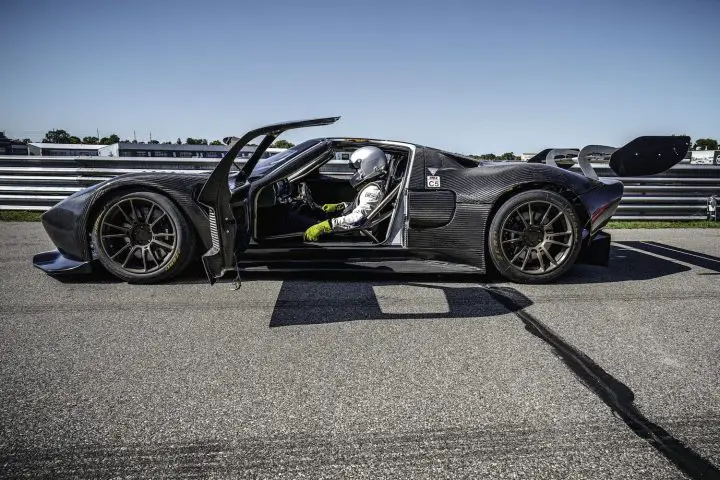 According to GT1, the Ford Performance-built 2005 Ford GT chassis have been stored in a climate-controlled facility since being built, and look like brand new even today. Each one will also be authenticated by the automaker for the new owners, but the real story here is what each will be used for – a very special version of the GT that features carbon fiber bodywork created by using the original Maltech body molds, while Kevlar is also utilized to improve strength on high impact surfaces including the front splitter.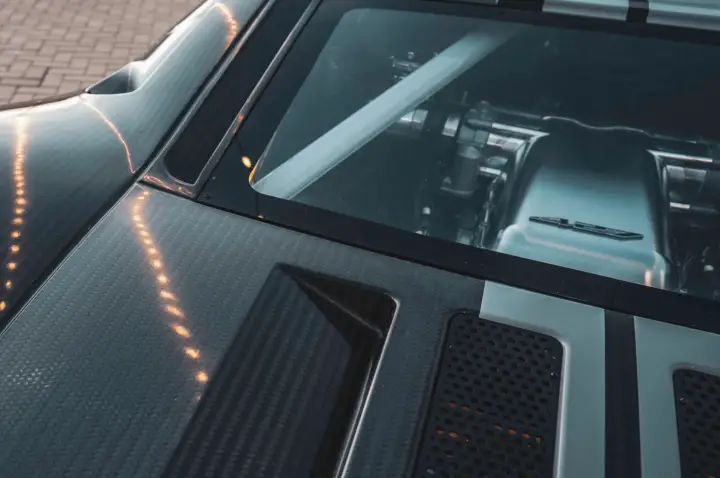 Since the original GT1 was designed to be the ultimate version of the Ford GT, the team is going full-bore with the powerplant that powers these new units by adding a pair of Garrett ball-bearing G35-900 turbos to an aluminum block, 7.0L Roush Yates RY45TT engine. The result is as much as 1,800 horsepower coming from an engine that's the evolved version of the Ford FR9 built by Roush Yates for NASCAR racing. Even on just four pounds of boost running 93 octane pump gas, the RY45TT cranks out a substantial 1,150 horsepower.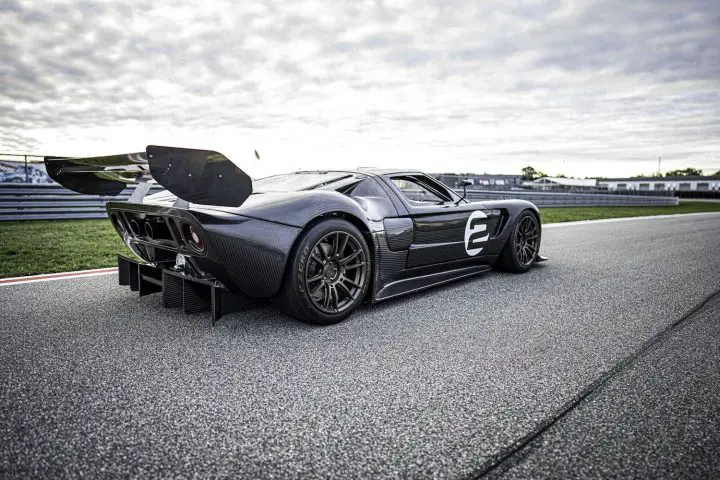 As for the suspension, the new GT1 leans on the Maltech's race-derived setup, as well as employing Multimatic's bespoke 4-way dampers for supreme performance. The car rolls on a set of lightweight Forgeline forged mono block wheels as well, befitting of such a serious machine. As for how much this very special machine costs, well, like the old saying goes – "if you have to ask, you probably can't afford it" – and that appears to be the case here, too, as no pricing is currently listed.
We'll have more on the Ford GT soon, so be sure to subscribe to Ford Authority for more Ford GT News and around-the-clock Ford news coverage.