With the age of the electric vehicle close at hand, Ford and many of its rival automakers have turned their focus to the development of EVs. In fact, Ford's North American segment will eventually transition toward a lineup consisting entirely of EVs, a move that is already well underway, headed by the Ford Mustang Mach-E and the Ford F-150 Lightning. It should come as no surprise, then, that The Blue Oval was recently discovered to have a rival EV pickup in its hands for benchmarking purposes, as Ford Authority spotted a Rivian R1T pickup exiting a Ford development facility.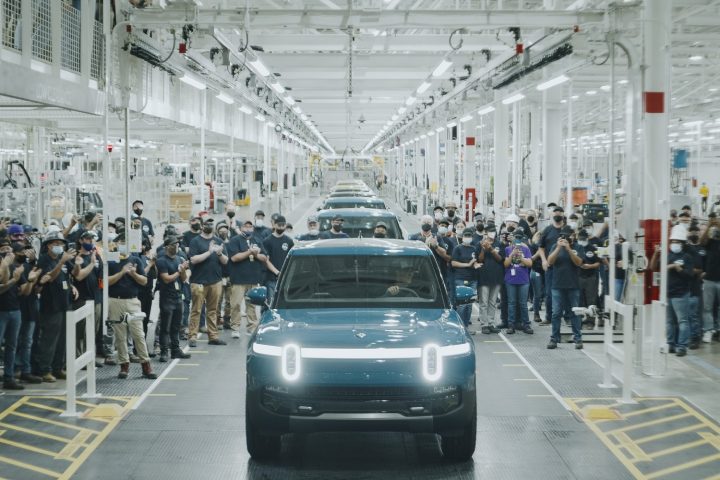 This new sighting marks the second time we have caught an R1T in the hands of a rival – we spotted one being benchmarked by General Motors earlier this year, indicating that rival automakers are very interested in what Rivian is doing with its pickup offering. This example is identifiable by its manufacturer plates that mark it as property of FoMoCo. Unlike other rivals however, Ford's possession of an R1T means it owns and operates a vehicle manufactured by a company it has financed, since it owns about $2 billion worth of Rivian stock.
The Rivian R1T competes directly with the F-150 Lightning in the EV pickup space, and even beat The Blue Oval's offering to market after its production began in September 2021. However, the EV automaker has experienced many setbacks in its production process, and only managed to put out just over 1,000 examples of its pickup last year. Production is improving, however, and Rivian seems to be on track to reach its goal of building 25,000 units of the R1T in 2022.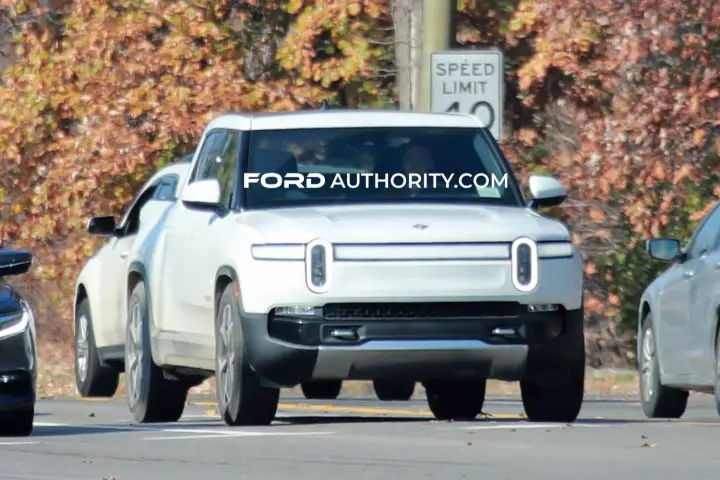 As a reminder, the Rivian R1T harnesses four electric motors to produce a combined 800 horsepower and 900 pound-feet of torque. A Large battery pack is offered, producing 320 miles of range, alongside a forthcoming larger Max pack with 400 miles of range and a cheaper dual-motor variant. However, Rivian has delayed the former and also increasing its prices significantly.
We'll have more on Rivian and everything Ford's competition is up to soon, so be sure and subscribe to Ford Authority for more Rivian news and non-stop Ford news coverage.