The 2022 Ford Bronco Raptor made its debut earlier this year with a whopping 418 horsepower and 440 pound-feet of torque, compliments of its twin-turbocharged 3.0L V6 EcoBoost engine. The high-performance off-road SUV has been highly praised since its introduction, drawing the interest of the likes of Vaugh Gittin Jr. Hennessey Performance made its own high-performance version of the Bronco known as the VeliciRaptor 400, and finally, the two have been pitted against one another to find out how bone-stock performance stacks up against the modified machine.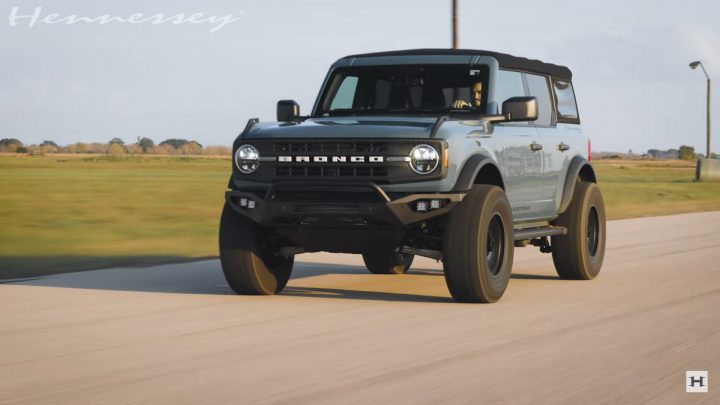 Mike and Alec of Hennessey each step behind the wheel of their own high-performance Bronco variant for a short race. The VelociRaptor 400 is based off the "regular" Bronco, which features Ford's twin-turbocharged 2.7L V6 EcoBoost engine. It has been tweaked to offer 400 horsepower and 500 pound-feet of torque, along with a slew of aftermarket exterior and interior features.
Of course, the Ford Bronco Raptor is the VelociRaptor 400's main competitor, so Mike and Alec engage the two vehicles in a speed contest. Perhaps unsurprisingly, the modified VelociRaptor beats the stock Bronco Raptor off the line from a standstill and never looks back, but the Bronco Raptor certainly puts up a fight and doesn't let it run off with the victory.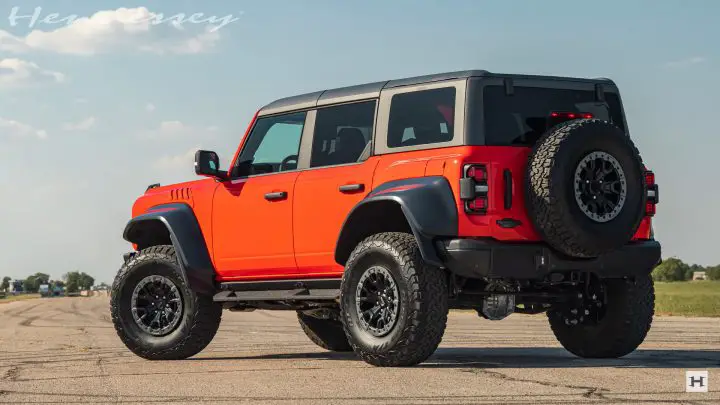 Next, they take the two mean machines back to the track for a rolling start. This time, the stock Ford Bronco Raptor leaps ahead of the VelociRaptor, but the latter makes a comeback and opens up a sizable lead before they hit the finish line.
However, there's one last test – an off-road race. While the Ford Bronco Raptor is certainly no slouch over uneven ground, once again, it's Hennessey's VelociRaptor 400 back in Victory Lane.
"You know what they say," Mike says. "Torque is king."
Want to stay up to date on all things Blue Oval? Be sure and subscribe to Ford Authority for more Ford Bronco news and around-the-clock Ford news coverage.