VinFast, a Vietnamese EV startup company poised to rival Ford's own line of EVs, is testing its vehicles in Michigan, Ford Authority has learned.
In April 2022, VinFast released its forthcoming lineup, which includes the VF8 and VF9. Both of these vehicles are electric crossovers. The VF8 is approximately the size of a midsize crossover, while the VF9 is slightly larger and accommodates three rows of seating. Both models will be offered in dual-motor Eco and Plus variants, with the former boasting 348 horsepower and the latter 402 horsepower. Customers can opt for either a regular battery pack or long-range for up to 292 miles of range in the VF8 or 360 miles in the VF9.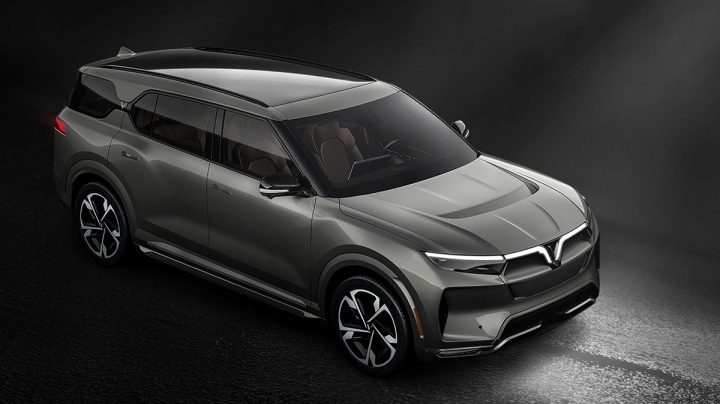 Pricing for the VF8 starts at $40,700 for Eco models, while Plus models run $47,700. Meanwhile, the VF9 starts at $55,000 for Eco, or $60,500 for Plus. VinFast offers a battery subscription plan for its products, which accommodates a lower entry price and allows the customer to pay a fee based on how much they drive. The Flexible Plan is geared toward customers "who travel infrequently," and is priced monthly at $35 for the VF8 and $44 for the VF9, and allows for 310 miles of travel. The Fixed plan offers unlimited mileage at $110 for the VF8 and $160 for the VF9.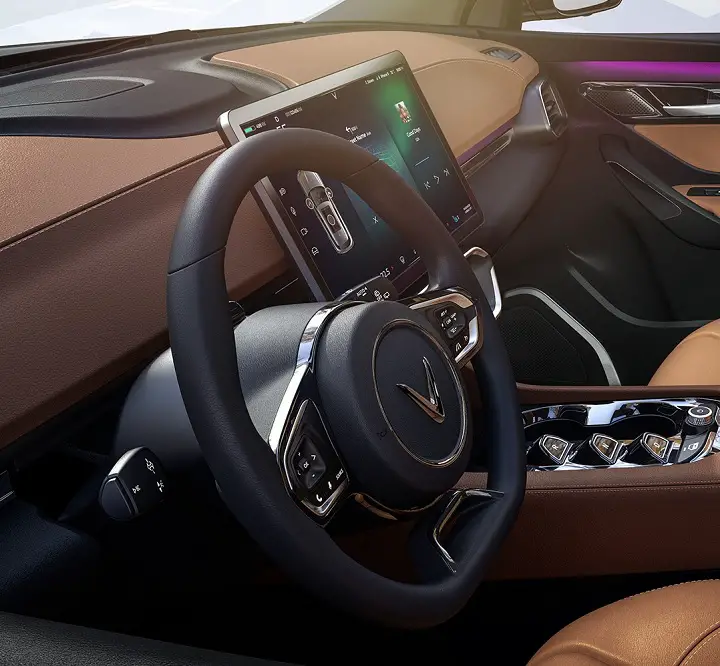 These vehicles compete somewhat directly with the 2023 Ford Mustang Mach-E. For comparison, the 2023 Mustang Mach-E is capable of producing between 266 horsepower and 346 horsepower excluding the GT trim, and offers over 300 miles of driving range from a single charge. Pricing for the Blue Oval's electric crossover ranges between $46,895 and $69,895, depending on trim level.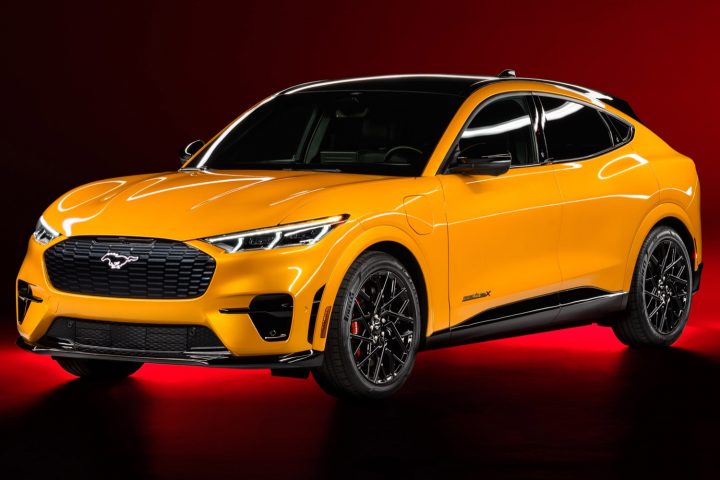 VinFast is a subsidiary of a larger conglomerate known as Vingroup, which previously operated under the name Technocom Corporation. Vingroup was founded in 1993 before it relocated to Vietnam in the early 2000s. Interestingly, VinFast's history is loosely tied to FoMoCo's crosstown rival, General Motors. The automaker acquired GM's Hanoi plant in Vietnam after the factory became defunct in 2018. Currently, VinFast and GM share a strategic partnership, which allows the startup automaker exclusive rights to distribute Chevrolet products in Vietnam.
Want the latest on all things Blue Oval? Be sure and subscribe to Ford Authority for continuous Ford news coverage.