As Ford Authority reported yesterday, the Ford Escape PHEV will remain eligible for the revised EV tax credit put into law by the Inflation Reduction Act of 2022, at least until proposed guidance on the critical mineral and battery component requirements of that bill arrive, which is expected to happen in March 2023. However, there are some strange stipulations regarding the MSRP requirements for eligible vehicles that don't make much sense.
Clean Vehicle Tax Credit MSRP Requirements

| Model Year | Vehicle | Applicable MSRP Limit |
| --- | --- | --- |
| 2022, 2023 | Ford Escape Plug-In Hybrid | $80,000 |
| 2022, 2023 | Ford E-Transit | $80,000 |
| 2022, 2023 | Ford F-150 Lightning | $80,000 |
| 2022, 2023 | Ford Mustang Mach-E | $55,000 |
| 2022, 2023 | Lincoln Aviator Grand Touring | $80,000 |
| 2022, 2023 | Lincoln Corsair Grand Touring | $55,000 |
The new clean vehicle EV tax credit only applies to vehicles that have undergone final assembly in North America, but there are also MSRP limits of $80,000 for vans, sport utility vehicles, and pickup trucks, as well as $55,000 for other vehicles. The Ford Escape PHEV, for example, carries an MSRP cap of $80,000, as it should, but that isn't the case for all models that qualify for this credit.
On the Blue Oval side of things, the Ford E-Transit and Ford F-150 Lightning are capped at $80k, which makes sense given the fact that one is a van and one is a pickup The same is true of the Lincoln Aviator Grand Touring, which caps out at $80,000.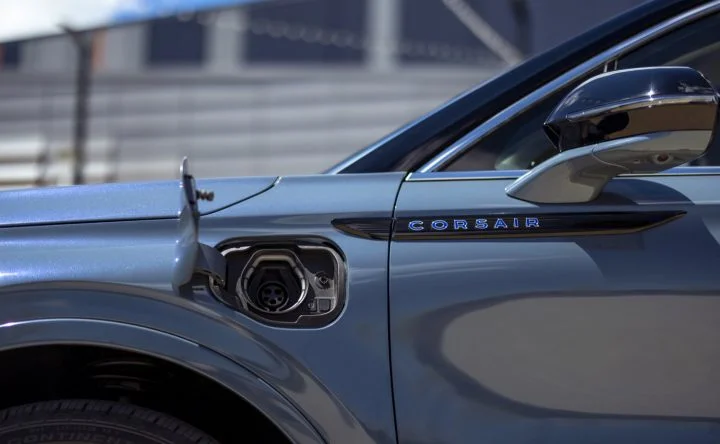 However, things get a bit strange from there. The Lincoln Corsair Grand Touring – which is the more luxurious twin of the Ford Escape PHEV – has an MSRP limit of just $55,000, which means that the government classifies it with "other vehicles," even though it should slot in with the sport utility vehicle segment. The same rings true of the Ford Mustang Mach-E, which also features an MSRP limit of $55,000, even though it's technically a crossover, like the Escape.
Ford isn't the only anomaly on this list, either. In fact, the Tesla Model Y seven-seat variants feature an $80k cap, while five-seat models only get $55k, oddly enough. The Volkswagen ID.4 gets a $55k cap for the base, Pro, Pro S, and S trims, while the AWD Pro and Pro S qualify for the higher MSRP. Otherwise, all qualifying vehicles seem to be classified correctly, but these deviations are undoubtedly strange.
We'll have more on the new clean vehicle tax credit soon, so be sure and subscribe to Ford Authority for 24/7 Ford news coverage.