With new vehicle prices remaining at or near record levels for the better part of two years now and interest rates rising amid efforts to quell inflation, shoppers are turning to longer financing terms and leases in an attempt to bring down their monthly payments. In fact, Ford was the fourth most-leased make in Q3 of 2022, according to Experian's recently-released State of the Automotive Finance Market report, which also revealed that the Ford Explorer was one of the most leased vehicles over that same time period. Those that opted to finance their Ford Explorer also paid, on average, $748 per month for that privilege, too.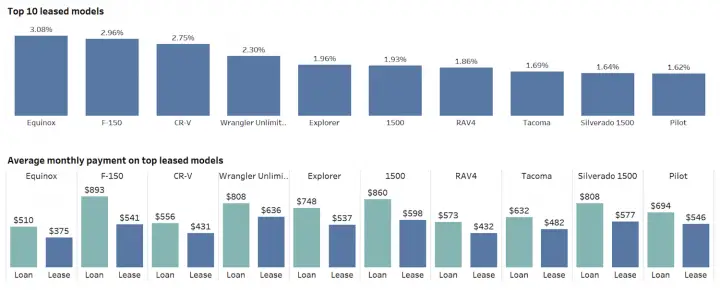 Meanwhile, the Honda Pilot came in a bit cheaper at $694 per month, on average, which is really the only direct Ford Explorer competitor on this list. Otherwise, a handful of smaller crossovers like the Chevy Equinox, Honda CR-V, and Toyota RAV4 feature lower monthly finance payments, while the Jeep Wrangler Unlimited and a variety of full-size pickups top the list with much higher payouts.
What's particularly interesting about this data, however, is the large gap between lease payments and finance payments. The Explorer's average lease payment of $537 is significantly lower than the average finance payment of $748, and that trend continues throughout the list of top leased models, which highlights why so many consumers – particularly those looking at feature-rich and luxury vehicles – opt to go that route over financing.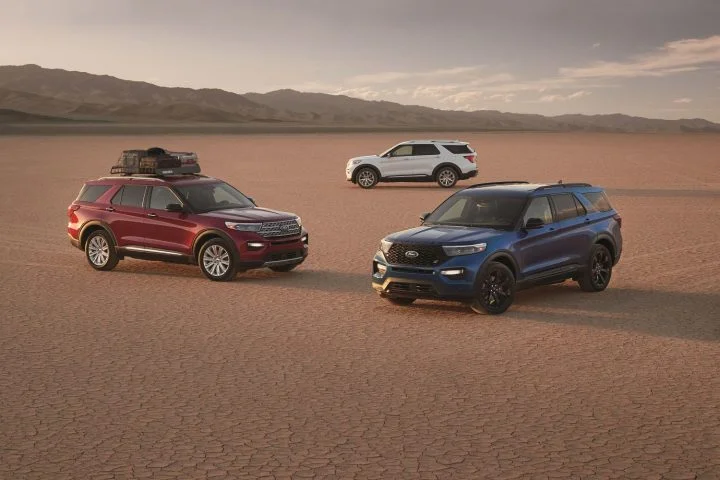 In that regard, the Explorer features lower lease payments than much of the rest of this particular group, save for the Equinox ($375), CR-V ($431), RAV4 ($432), and Tacoma ($482), while the rest cost a bit more. This is particularly notable as new vehicle prices continue to hover around record levels, which has driven monthly payments up to new highs as well.
We'll have more insights like this to share soon, so be sure and subscribe to Ford Authority for more Ford Explorer news and comprehensive Ford news coverage.