Now entering its second year of production, the Ford F-150 Lightning remains a red-hot commodity, though it's only the first iteration of a model that's guaranteed to undergo some heavy changes moving forward. For starters, the second-gen F-150 Lightning will ride on its own, dedicated platform, unlike the current model, which shares its platform and many other components with the ICE-powered Ford F-150. As Ford Authority reported back in July, the Lightning is also expected to switch from using a lithium-ion battery to a lithium-iron phosphate unit in the future, though it seems as if the EV pickup may be getting a different kind of battery upgrade soon, too.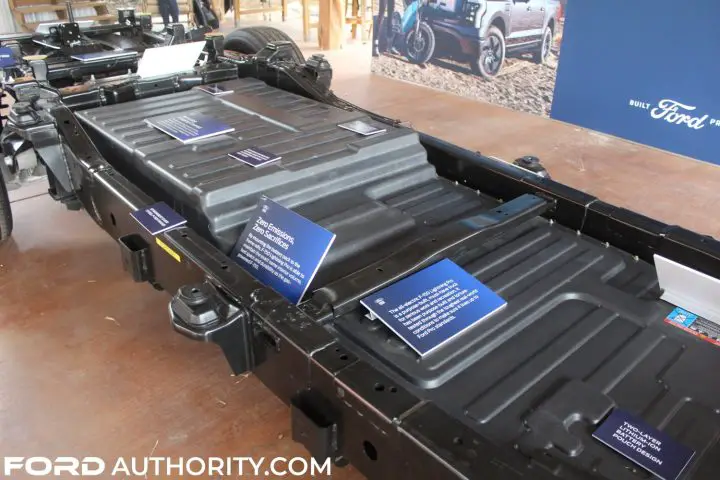 Currently, the Ford F-150 Lightning utilizes SK On's NCM9 battery, which stands for nickel, manganese, and cobalt – the three main materials present in the battery – as well as the fact that it has a proportion of nickel that represents up to nearly 90 percent of its total mix – the higher the nickel content, the higher energy density and better driving range. Now, Ford's joint-venture partner has debuted an advanced version of that battery dubbed the NCM9+.
SK On hasn't revealed too many details about its NCM9+ EV battery, but does say that it "surpasses the current top-notch NCM9 battery," while the new unit was also named as an Honoree in the "Vehicle Tech & Advanced Mobility" category at the CES 2023 Innovation Awards. As such, it stands to reason that this new battery could be utilized in the Ford F-150 Lightning in the very near future. The current NCM9 battery is rather heavy at around 1,800 pounds, with the Stanard Range battery pack boasting 98 kWh of usable capacity, while Extended Range models offer 131 kWh.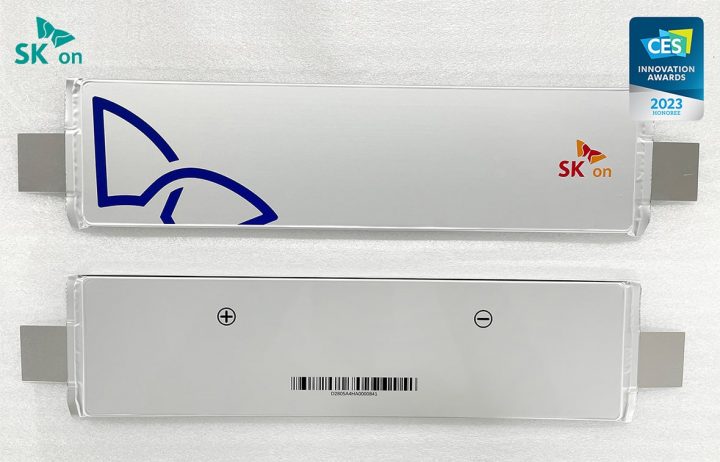 In the meantime, Ford is working to secure the materials it needs to reach its goal of building 150k F-150 Lighting pickups annually by 2023, as well as 600k EVs worldwide by 2024 by signing deals with a wide variety of suppliers – not just SK On.
We'll have more on the F-150 Lightning soon, so be sure and subscribe to Ford Authority for the latest Ford F-Series news, Ford F-150 news, F-150 Lightning news, and continuous Ford news coverage.