With both new and used vehicle pricing soaring to new record heights, it's getting more difficult to find what one might classify as a "good deal." Thankfully, there are some exceptions to the rule, with the Ford Fusion recently being named one of the best five-year-old used cars for the money, as well as one of the top 20 best used car values to boot. Now, the 10-year-old Ford Fusion is also getting some love, as it has been recognized as one of the best sedans of that age for the money by iSeeCars.
iSeeCars' list of the top 10 best 10-year-old used vehicles for the money was determined by analyzing over two million used vehicle transactions. The company then identified the models with the longest lifespan and compared each with current used car values. The resulting list ranks 10-year-old vehicles by the price of their remaining potential lifespan – or the lowest price per remaining 1,000 miles of expected lifespan.
In that sense, the Ford Fusion ranked fifth on this particular list with an average price tag of $10,079 and a remaining lifespan of 84,590 miles – which equates to $119 per 1,000 miles. iSeeCars estimates that 10-year-old Fusion sedans have a potential lifespan of 201,071 miles, with around 42.1 percent of that total remaining, on average. By comparison, the top 10 best 10-year-old used cars for the money list averages $12,583, with a remaining lifespan of 100,419 miles or more than 47 percent left in their total usable lifespan.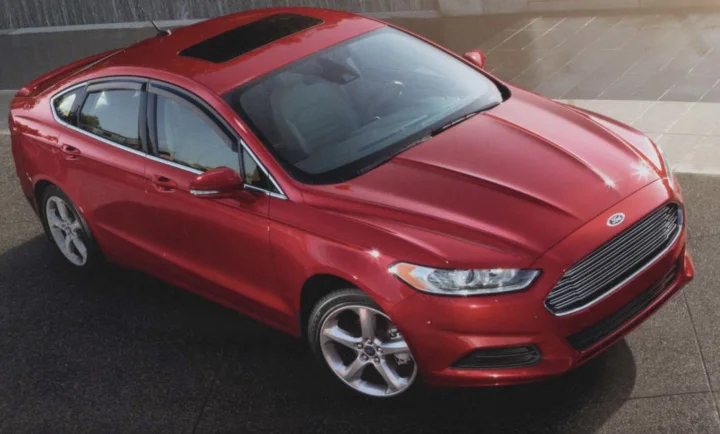 "Although used car pricing is slowly dropping, it remains near record levels, putting a serious financial pinch on first-time buyers or used car shoppers needing to replace their current vehicle. And new vehicle pricing is simply unrealistic for many consumers," said Karl Brauer, Executive Analyst for iSeeCars.com. "But we now know shoppers can buy a 10-year-old car that costs substantially less than 1-5 year-old used models, yet these vehicles still have 80,000 or more miles of life left in them. All of these cars provide a potential lifespan above 200,000 miles."
We'll have more on the Fusion soon, so be sure and subscribe to Ford Authority for more Ford Fusion news and non-stop Ford news coverage.