The Ford Halewood plant in the UK has been on a bit of a roller coaster ride recently as the automaker aims to transition its entire European lineup to EVs by 2030 or sooner. While Ford shuts down some of its plants in that region and retools others for the production of EVs, it announced over a year ago that the Ford Halewood plant will build around 250,000 electric power units for future EV models when production begins in 2024 – a move that involves an investment of £230 million pounds ($280 million USD). Now, after retaking full control over the plant – which it used to share with Getrag – Ford has announced that it's upping its investment into Halewood by an additional £125 million pounds ($152 million USD).
This additional investment – which includes government support from UK Export Finance, through their Export Development Guarantee – ensures that the 500 jobs at Halewood remain intact, even as Ford admits that some downsizing is in store as it transitions its plants from ICE to EV production. Additionally, Ford is investing another £24 million into its E:PRiME center at the Dunton product development HQ, which is building prototypes of the electric power unit and training Halewood employees in its machining and assembly.
These investments will raise capacity at the Ford Halewood plant from the previously-planned 250,000 units per year to 420,000 – a key metric as the automaker aims to build 600,000 EVs annually by 2023 and two million by 2026. Currently, the automaker plans on utilizing Halewood-built powertrain units in the forthcoming Puma EV, E-Transit Custom, E-Tourneo Custom, Transit Courier, and Tourneo Courier, which will be built and then shipped to the Ford Otosan plants in Turkey and Romania for installation.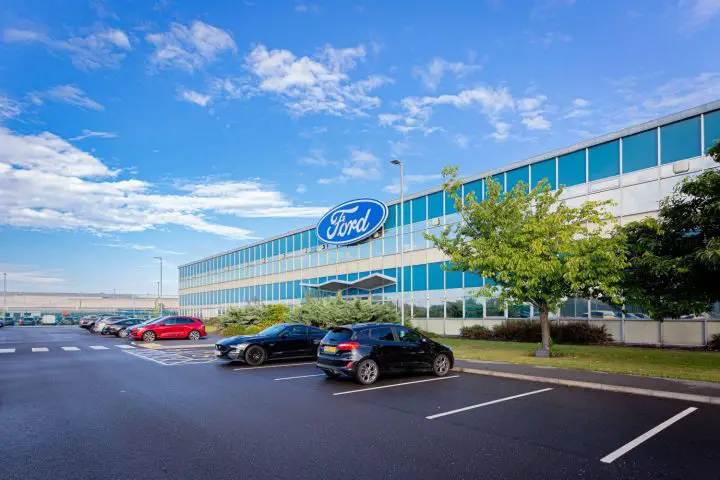 "This is an all-important next step for Ford towards having nine EVs on sale within two years," said Tim Slatter, chairman of Ford UK. "Our UK workforce is playing a major role in Ford's all-electric future, demonstrated by Halewood's pivot to a new zero-emission powertrain, and E:PRiME's innovation at Dunton in finalizing the production processes."
We'll have more on the future of the Halewood plant soon, so be sure and subscribe to Ford Authority for 24/7 Ford news coverage.