The Ford Maverick has been a smash hit since the day it was revealed, attracting a tremendous number of orders that quickly exceeded The Blue Oval's production capacity, which has led to a bit of a problem – it's still trying to fill many of those orders now, well over a year later. In the meantime, it's quite common to find Mavericks for sale, albeit with large markups applied to their MSRP, a byproduct of extreme demand and low supply. As such, it isn't terribly surprising to learn that the Ford Maverick ranked first in views for new cars this past year, according to new data from CarGurus.

This information comes to us from CarGurus' 2022 Intelligence Snapshots report, which contains all sorts of interesting data. In this case, the company determined the most-viewed new vehicles on its own site throughout the year thus far, and found that the vast majority of shoppers are interested in newer models like the Ford Maverick, which topped this particular list with a "new view ratio" of more than four – a measurement that compares a vehicle's total views and inventory against the average new model.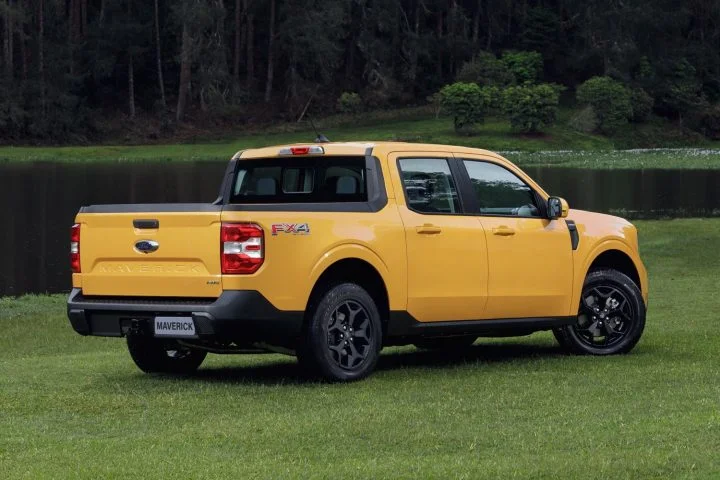 While many customers are still waiting to take delivery of their new Ford Maverick, dealer inventory is scant as well, with those units turning in around six days as of a couple of months ago. The Maverick Hybrid, in particular, has proven to be incredibly popular thanks to its low price tag and excellent fuel economy. Either way, the compact pickup has been a regular on the list of new vehicles that are being sold for more than MSRP, but somewhat surprisingly, most buyers aren't existing truck owners or even those that drive Ford vehicles. Rather, the Maverick's biggest conquests are the Honda CR-V, Honda Civic, and Toyota RAV4 thus far.
We'll have more on the Maverick soon, so be sure and subscribe to Ford Authority for more Ford Maverick news and continuous Ford news coverage.