The Ford Mustang Mach-E is entering its third model year after debuting in 2021, but demand for the EV crossover hasn't waned much over the past couple of years. Supply still outweighs demand for the EV crossover as it continues to gain market share against its chief rival – the Tesla Model Y, as well as the Model 3, which currently dominate the all-electric vehicle segment. As such, it isn't much of a surprise to learn that the Ford Mustang Mach-E was one of the most viewed new cars of the year, according to CarGurus.

This information comes to us from CarGurus' 2022 Intelligence Snapshots report, which contains all sorts of interesting data. In this case, the company determined the most-viewed new vehicles on its own site throughout the year thus far, and found that the vast majority of shoppers are interested in newer models like the Ford Maverick, which topped this particular list with a "new view ratio" of more than four – a measurement that compares a vehicle's total views and inventory against the average new model.
Meanwhile, the Ford Bronco finished fourth with a new view ratio of just under three, placing it behind the Maverick, Chevy Camaro, and Corvette, but ahead of the Ford Mustang Mach-E, Genesis GV80, Genesis GV70, Toyota RAV4 Prime, Kia EV6, and Ford Mustang.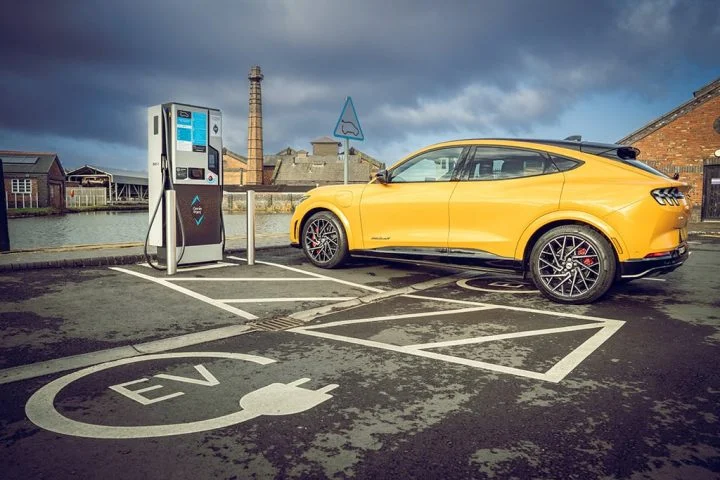 As Ford Authority previously repotted, the vast majority of Ford Mustang Mach-E buyers – 73.3 percent – are new to the Blue Oval brand, while 8 out of 10 customers in the U.S. and 9 out of 10 European Mach-E buyers ditched their gas-powered models for the EV crossover. In terms of demographics, millennials have shown the most interest in the Mach-E, as 3 out of 10 buyers belong to that age group. The Mach-E's top conquests thus far are the Toyota RAV4, Jeep Wrangler, and Honda CR-V, while 23 percent are coming from a luxury brand of some sort.
We'll have much more on the Mach-E soon, so be sure and subscribe to Ford Authority for more Ford Mustang Mach-E news and non-stop Ford news coverage.