Ford has long found ways to help those with special needs enjoy the thrill of driving, with its e-sports outfit Team Fordzilla recently helping to provide adaptive simulators for virtual racing events in Spain, giving people with reduced mobility the chance to enjoy the exhilaration of sim racing. Now, through the Ford Adapta program – which was created jointly by Ford Spain, its dealer network, and the ONCE Foundation – the automaker has converted a Ford Mustang Mach-E to be the first all-electric vehicle designed for people with reduced mobility.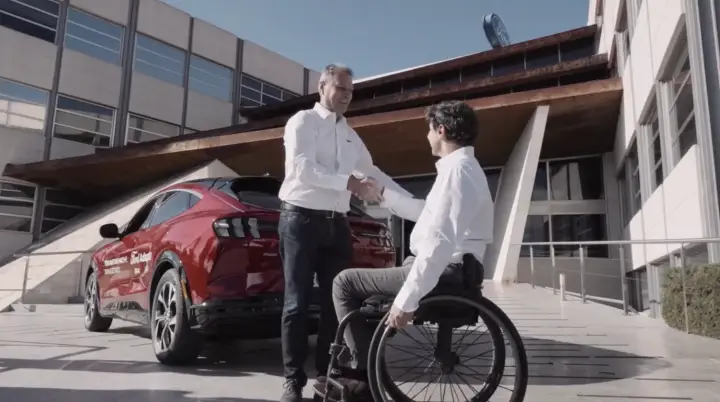 Unveiled at the International Day of People with Disabilities, this special Ford Mustang Mach-E was built especially for Cisco Garcia, a former lawyer who has since become a professional wheelchair tennis star, Paralympian, and author. Garcia will use the EV crossover as he travels, spreading his message of hope throughout Europe and demonstrating what's possible for drivers with reduced mobility who want to go electric.
This special Ford Mustang Mach-E is equipped with a host of upgrades that make it possible for Garcia to drive it, including driving assistance, a grip and brake accelerator on the steering wheel, a transfer board for the driver, and a Turny-Low electric swivel seat on the passenger side.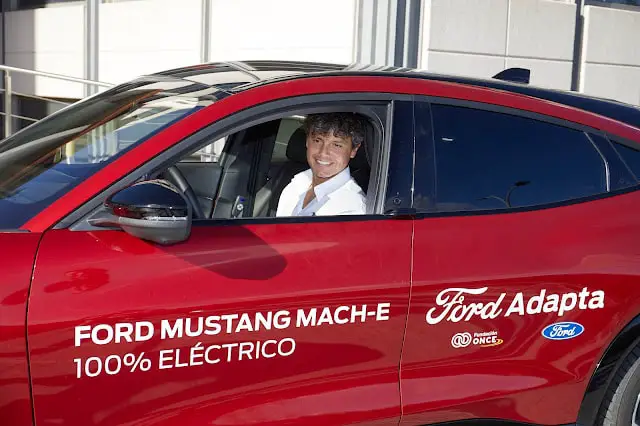 Garcia still plays tennis from his wheelchair, and that effort – along with his desire to spread his positive message to others living with limited mobility – in turn inspired Ford to create this very special, one-off Mustang Mach-E to aid in his efforts. With any luck, it will help facilitate that important mission, and we imagine that it won't be the last EV crossover converted for this type of use, either.
We'll have more on the Mach-E and Ford's efforts to help people with reduced mobility soon, so be sure and subscribe to Ford Authority for more Mustang Mach-E news and ongoing Ford news coverage.