Ford Motor Company has filed a patent for a brake fade indication system, Ford Authority has learned.
The patent was filed on June 10th, 2021, published on December 15th, 2022, and assigned serial number 0396248.
The Ford Authority Take
Ford has filed a number of performance-related patents in recent months, including one for a triple clutch all-wheel drive system, a vehicle with a drift mode feature, and a drift mode for automatic transmission vehicles. Now, this new Ford patent continues that trend by introducing an idea for a brake fade indication system that could come in handy for those that like to take their vehicles to the track on a regular basis.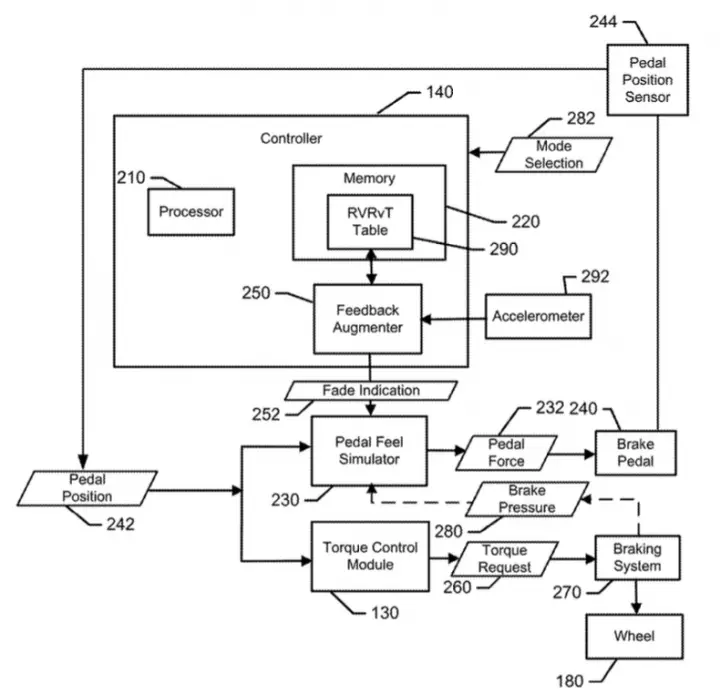 Brake fade is common in the world of racing, and can occur when an increase in the thermal energy of a braking event increases to the point where there's a reduction in brake torque output. When using a conventional braking system, drivers can feel force feedback through the pedal, and when brake fade is occurring, may feel the need to press the brake pedal even harder to compensate.
Problem is, this causes what's known as "runout," which happens when brake pedal force increases non-linearly, an issue that's related to an increase in locking pressure – in other words, more pressure is needed to achieve the same rate of velocity reduction. With electrically assisted brakes, brake fade can also occur, but the driver may not even notice as the system continues to apply the amount of pressure requested.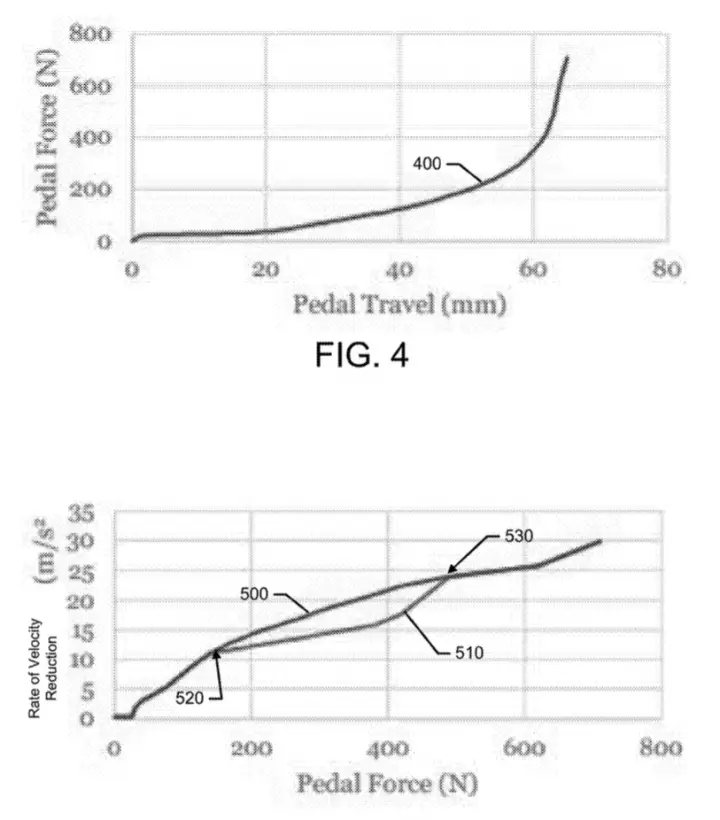 This problem can somewhat be mitigated by pedal controllers, though those aren't always effective at mimicking the feel of a conventional braking system under fade. As such, this Ford patent attempts to provide a better way to provide drivers with feedback from brake fade by using a control system complete with sensors coupled to the brake pedal. For those tracking their newer vehicles, such a system could certainly come in handy, giving them better feedback in spite of the ever-growing presence of newfangled electronically-controlled braking systems.
We'll have more on this and all Ford patents soon, so be sure and subscribe to Ford Authority for the latest Ford trademark news, Ford business news, and 24/7 Ford news coverage.