Ford Motor Company has filed a patent for a bumper assembly with an integrated airbag, Ford Authority has learned.
The patent was filed on October 29th, 2020, published on December 27th, 2022, and assigned serial number 11535182.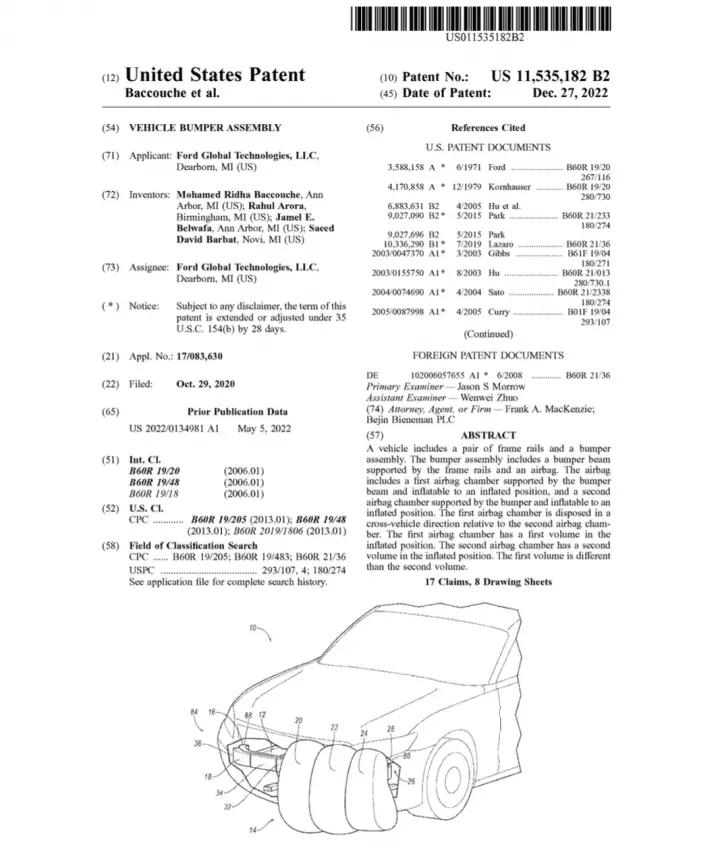 The Ford Authority Take
Ford has filed a large number of airbag-related patents in recent months, including one for a seat bottom mounted airbag that protects pets, a movable roof supported airbag system, an instrument panel mounted driver airbag, and a full seatback airbag system. However, those patent filings aren't just limited to interior-mounted units, as they also include an external airbag system that protects occupants in the event of a rollover crash, as well as an external airbag system for pedestrians. Now, this new Ford patent continues that trend by introducing an idea for a bumper assembly with an integrated airbag.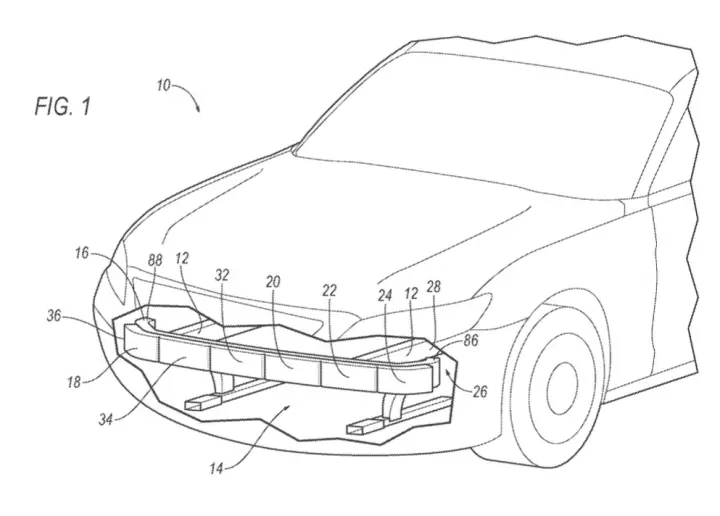 The benefits of such a system are quite evident – a bumper-mounted airbag could help prevent damage to a vehicle, other vehicles, various types of property, or pedestrians. Modern vehicles are designed to absorb the impact of crashes and move that energy away from the passenger compartment to prevent injury, but this idea could take things a step further.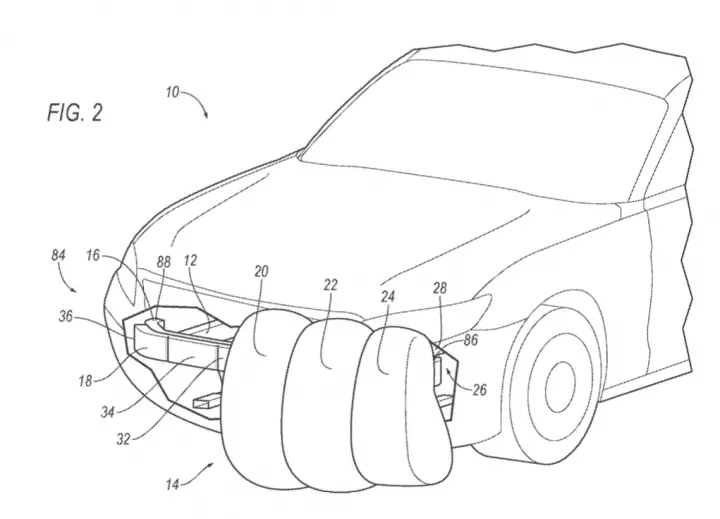 As Ford points out in this patent filing, offset frontal crash testing tends to force a vehicle's occupants forward, causing their shoulders to rotate. This system aims to mitigate those effects by using using an ages-old solution in a new way, with a bumper-mounted airbag. Vehicles equipped with this kind of system could detect when a crash is about to occur, as well as the type of impact, and then inflate the airbag that's closest to where that impact is set to happen. It's a simple yet interesting idea, and one that could very well come to fruition in the near future.
We'll have more on this and all Ford patents soon, so be sure and subscribe to Ford Authority for the latest Ford patent news, Ford business news, and 24/7 Ford news coverage.