Ford Motor Company has filed a patent for an external heating feature for EVs, Ford Authority has learned.
The patent was filed on June 23rd, 2021, published on December 29th, 2022, and assigned serial number 0410659.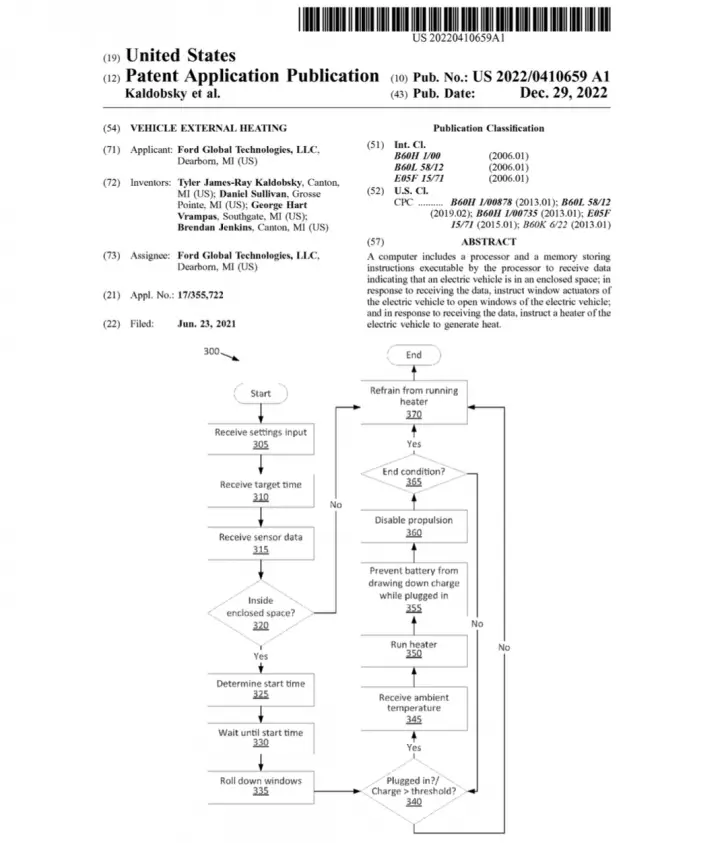 The Ford Authority Take
Ford has filed a number of patents in recent months related to heating and cooling, including one for an instant cabin heating system, a possible heated SecuriCode keypad, a heated side window system, a roof-mounted HVAC system for EVs, a steering wheel preconditioning system, and a vehicle water heating system. Now, this new Ford patent explores an idea for an external heating feature for EVs that could have quite a few potential uses.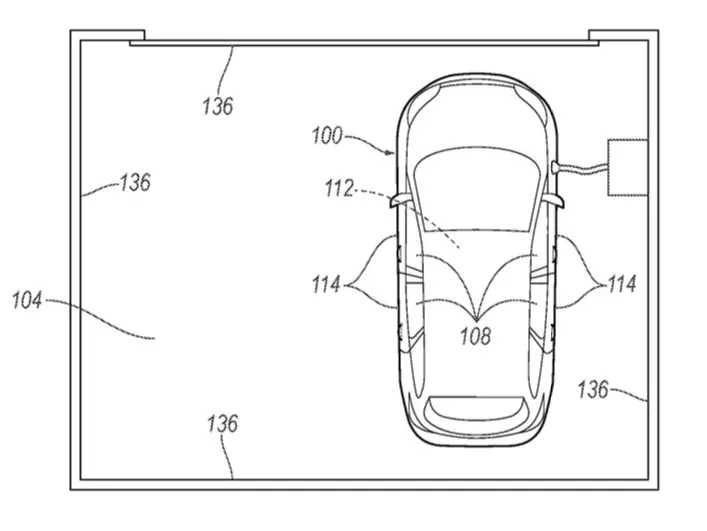 While climate control systems have heated and cooled the cabins of vehicles for a very long time, this particular Ford patent aims to use EVs as a way to heat enclosed spaces such as garages – something that would prove dangerous if done with an ICE vehicle. EVs are already capable of preconditioning while sitting in an enclosed space, so this patent seems like a natural extension of that capability, as well as a welcome one for those that live in colder climates.
The premise of how this might work is incredibly simple – the EV in question would be able to roll down its windows and use the heat generated inside the cabin to warm the surrounding space, making it comfortable by the time the owner walks out to get in their car, or merely to do some work in the garage.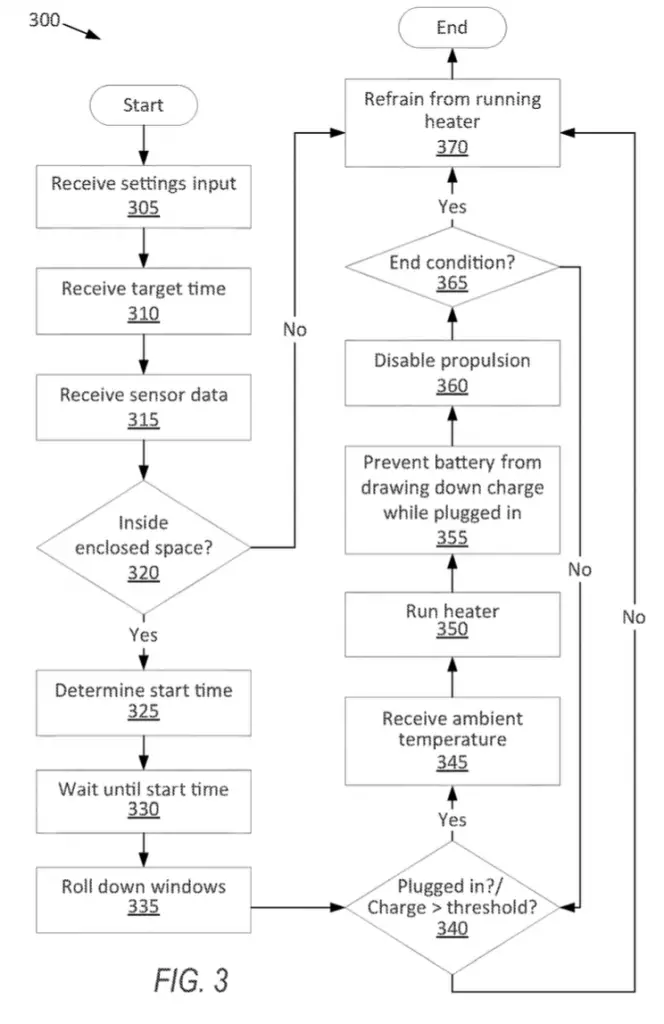 The vehicle would be able to determine when it's enclosed in that particular space using GPS data before turning the heater on to conserve energy, and owners could also set start/end times, much the same way they currently change preconditioning settings. It's an interesting idea for sure, as well as a fairly simple one to bring to life, making this particular Ford patent seem like it has a good chance at becoming a reality.
We'll have more on this and all Ford patents soon, so be sure and subscribe to Ford Authority for the latest Ford trademark news, Ford business news, and around-the-clock Ford news coverage.