Ford Motor Company has filed a patent for a vehicular attitude control system, Ford Authority has learned.
The patent was filed on June 22nd, 2021, published on December 22nd, 2022, and assigned serial number 0402497.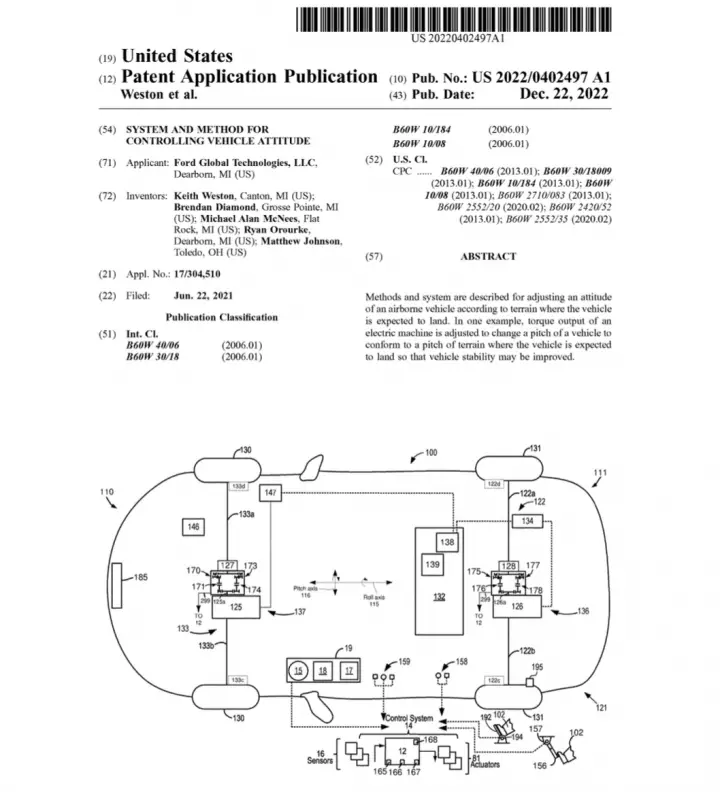 The Ford Authority Take
As off-road-focused and adventure-type vehicles continue to enjoy a surge in popularity, Ford continues to file patents aimed at that particular treatment, too. Most recently, a Ford patent has been filed for bead lock snow chain integration, a detachable lighting assembly for vehicles, a temperature controlled vehicle hammock, retractable exhaust tips that aim to improve the departure angle of a vehicle, a vehicular water generation system, and a water heating system. Now, this new Ford patent continues that trend by introducing an idea for a vehicular attitude control system.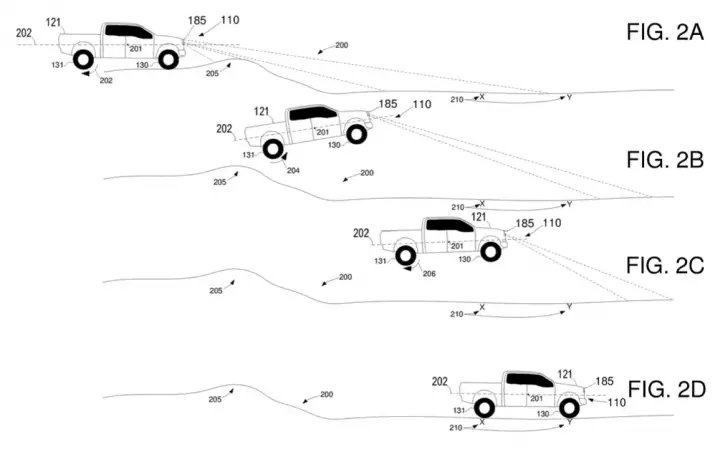 The idea behind this new patent is to create a system capable of controlling the attitude of a vehicle when it's airborne – whether that be jumping from a ramp or some sort of obstacle off-road. The patent notes that oftentimes, this type of maneuver requires careful pre-planning to determine where, exactly, the vehicle might become airborne, as well as what might happen when it lands.
As such, the system outlined in this patent would be able to take much of the guesswork out of that process. The system could manipulate the amount of torque being sent to each wheel based on the terrain the vehicle is traversing, as well as pitch and roll angles. This would result in the vehicle landing in a perfectly level position, in the space desired, with all of the impact energy being evenly distributed between all four wheels.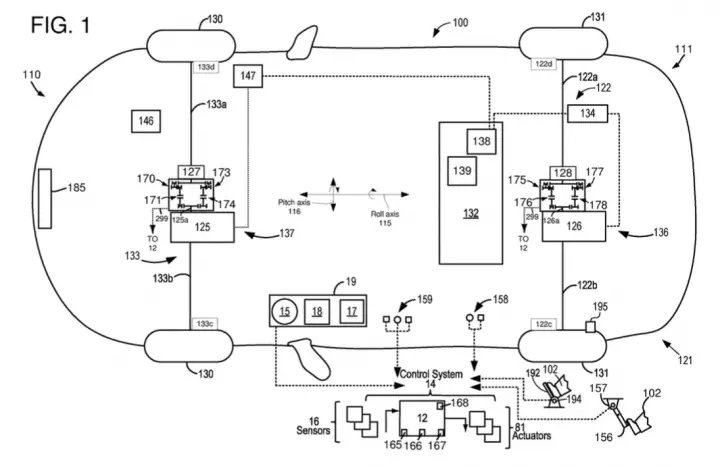 While it obviously isn't something that a lot of people would actually use, the system depicted in this patent is undoubtedly interesting, and it's a feature that some off-road racers and enthusiasts might just find to be rather useful – particularly since it seems like it could prevent them from causing serious damage to their vehicles when jumping them.
We'll have more on this and all Ford patents soon, so be sure and subscribe to Ford Authority for the latest Ford trademark news, Ford business news, and comprehensive Ford news coverage.