Ford Motor Company has filed a patent for a wind throb mitigation system, Ford Authority has learned.
The patent was filed on July 31st, 2020, published on December 27th, 2022, and assigned serial number 11535090.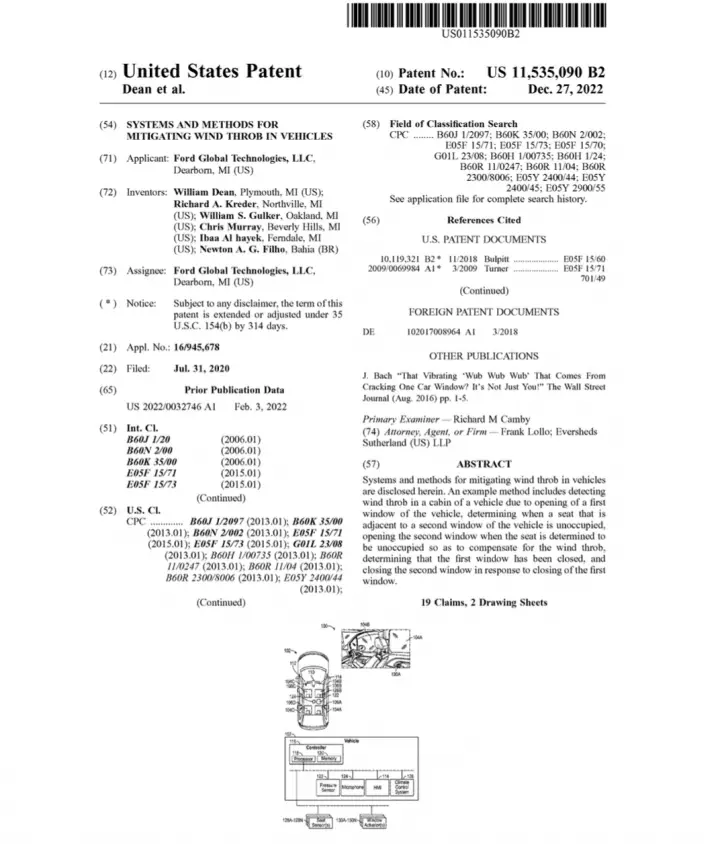 The Ford Authority Take
In recent months, Ford has filed a number of patents aimed at detecting and mitigating the effects of all sorts of things, including filings for a vehicular pest repellent system, a vehicle sound emission control system, a vehicle interior evaluation system, a harmful gas detection system in vehicles, and a wet seat detection and mitigation system. Now, this new Ford patent keeps that trend going by introducing an idea for a solution to a common problem – wind throb.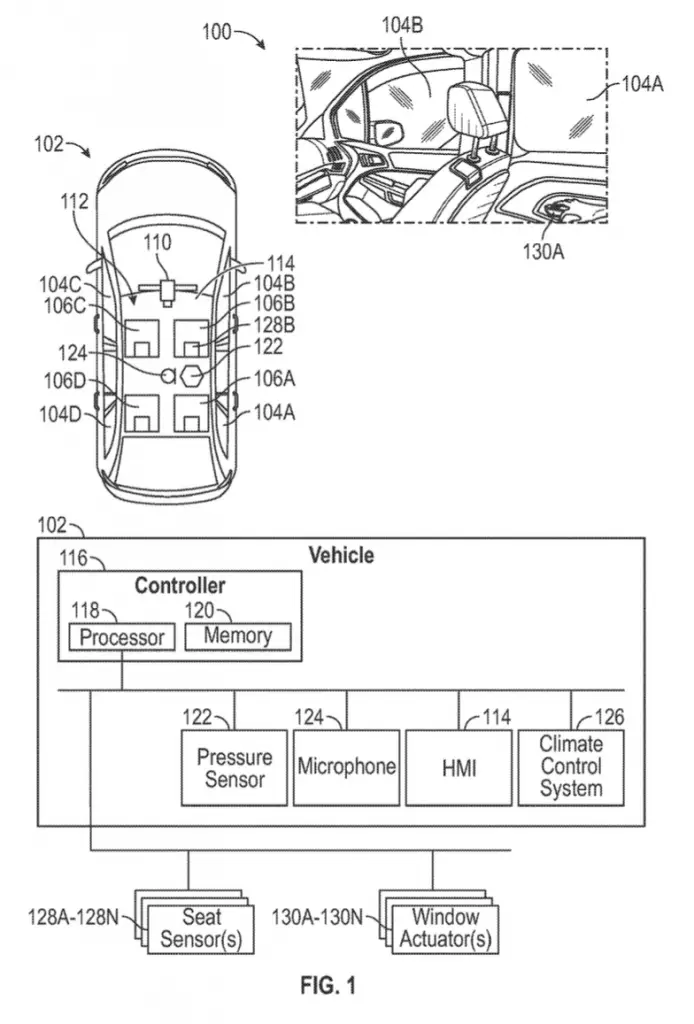 Wind throb – which is caused by wind passing over a window opening that matches a resonant frequency of the vehicle's cabin – typically occurs when one window is opened inside a vehicle while traveling at a certain speed. Most drivers mitigate this annoying issue by simply rolling down or just cracking another window, however, in autonomous vehicles of the future, the occupants of a vehicle may not have access to those controls, and that's precisely where this new Ford patent comes into play.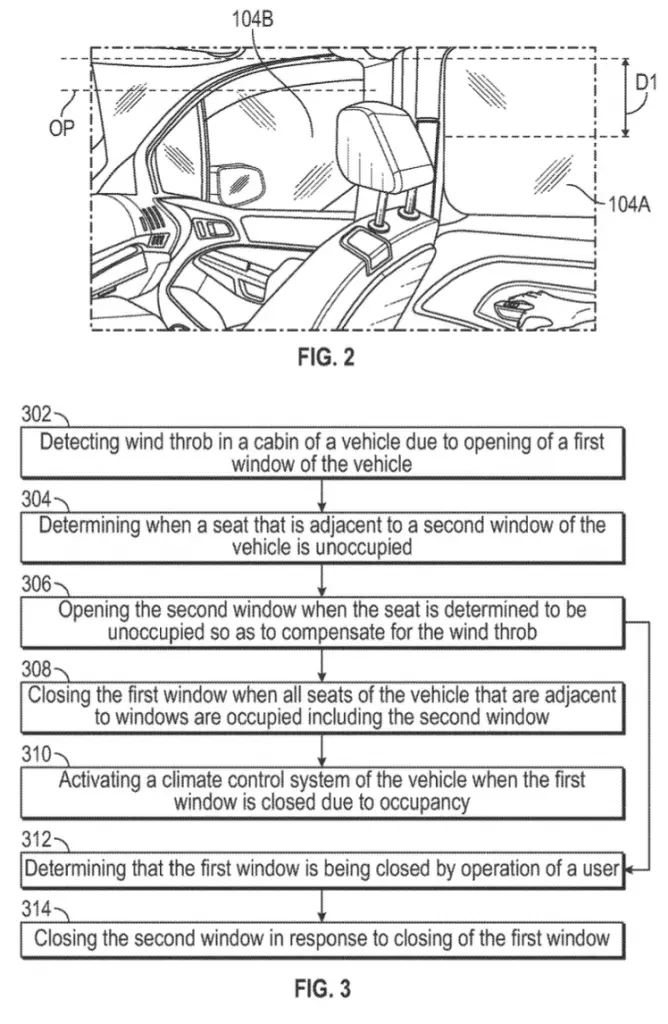 The system depicted in the patent would be capable of detecting wind throb, determining if the seat adjacent to the vehicle's occupant is occupied or not, then open another window to mitigate the effect. Additionally, the system could close all the windows if needed, and activate the climate control system to compensate. It's a simple idea, of course, but one that may serve an actual purpose in the future, if self-driving vehicles eventually become viable.
We'll have more on this and all Ford patents soon, so be sure and subscribe to Ford Authority for the latest Ford trademark news, Ford business news, and non-stop Ford news coverage.