Aaron Bresky, vehicle engineering manager and Super Duty chief technical officer, was right on the assembly line when his 1999 Ford Super Duty XLT rolled out of the factory. Now, over two decades and 100,000 miles later, he's still enamored with his pickup, and though his ride may not be as technologically advanced as the 2023 Super Duty pickups he helped create, Bresky is certainly proud to call himself part of the family.
"Super Duty is a way of life for me," Bresky said. "It's not just a work assignment. I identify as someone so ingrained in Super Duty that it will definitely come up if you meet or talk to me long enough."
Bresky spent his younger years running around in a 1975 Ford F-250 alongside his grandfather, who used the pickup to maintain an apartment complex. Bresky fell in love with the pickup and the automaker behind it and found ways to position himself near the Super Duty's development throughout his career. He graduated Lawrence Technological University in Southfield, Michigan, earning a bachelor's degree in electrical engineering and a master's in automotive engineering. Since then, he's spent over 20 years in various positions within Ford's Super Duty program, specializing in noise, vibration and harness (NVH).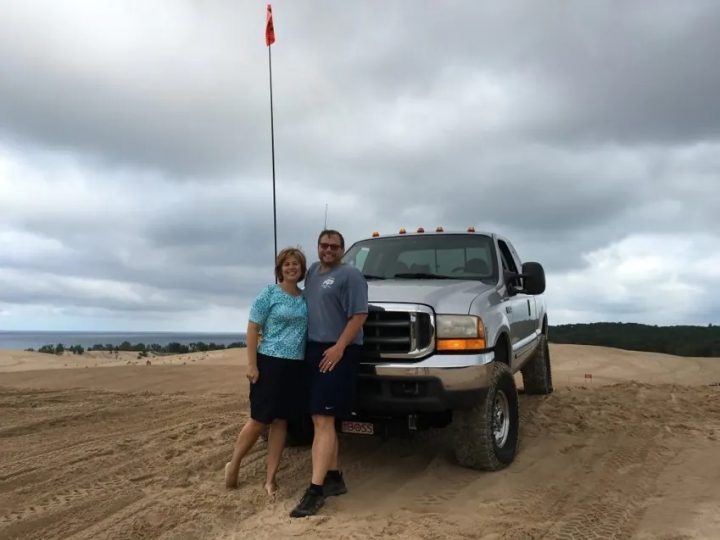 But even as the 2023 Ford Super Duty is poised to start heading to customers early next year, Bresky has a soft spot for his '99. "I use it for so much," he said. "There's work I couldn't do without the truck, but also the great memories of taking my whole family, not just wife and two daughters, but also my parents." He even drove Ford CEO Jim Farley to the event stage for the 2023 Super Duty reveal at Churchill Downs in the pickup.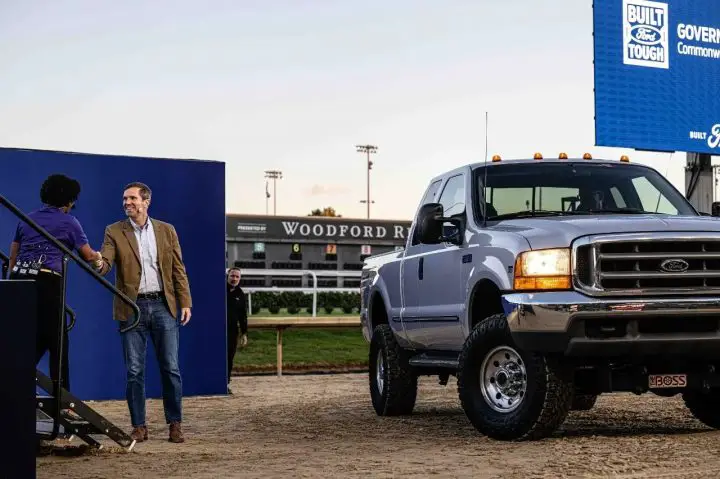 A Super Duty man through and through, Bresky said that he kicked around the idea of naming his daughter Lariat in honor of the premium trim level, though his wife shot down the notion.
Want the latest on all things Blue Oval? Be sure and subscribe to Ford Authority for the latest Ford F-Series news, Ford Super Duty news, and continuous Ford news coverage.