Quite a few changes have taken place in the Ford Transit lineup over the past couple of years, chiefly among them, the introduction of the all-electric E-Transit and the off-road-focused, upfit-friendly Transit Trail. With The Blue Oval placing a major focus – and investing billions of dollars – on electrification, it would make sense for the automaker to offer a hybrid powertrain in its best-selling van, too, but a Ford Transit hybrid doesn't seem to be in the cards, as Ray Eyles, Chief Program Engineer for Ford Transit North America, revealed in a recent Reddit Q&A session.
"We have no plans for a hybrid Transit Trail, but having launched the all-electric E-Transit earlier this year, we'll continue to invest in growing that segment in the future," Eyles said, seemingly shooting down the notion of a Ford Transit Hybrid altogether. However, it seemingly wouldn't be that difficult to make such a vehicle, given the fact that the Transit Trail comes equipped with the twin-turbocharged Ford 3.5L V6 EcoBoost as standard equipment, and the automaker already sells the Ford F-150 with its 3.5L V6 PowerBoost hybrid setup.
Even though it was just revealed last month, the Ford Transit Trail could be in line for some changes in the near future. Those include modular systems where owners could easily install things like shelving or sinks, preinstalled connections for solar panels and inverters, and turnkey camping options like HVAC systems and additional plumbing. For now, however the current-gen Transit isn't expected to receive any major changes, anytime soon.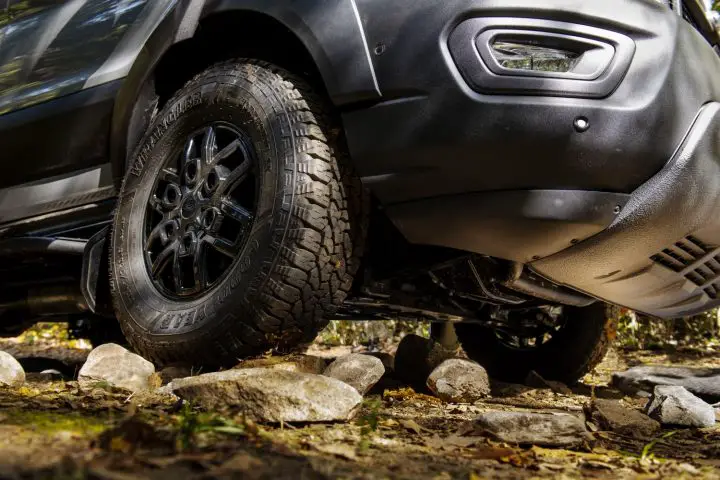 Regardless, the new Transit Trail launched bearing several unique features when compared to its European counterpart, including its Blue Oval badged front grille and extra marker lamps, giving it a distinct appearance. It's also designed to be easy to upfit for camping and other adventure-seeking activities, which should make the van an appealing choice for those caught up in the current "van life" movement.
We'll have more on the 2023 Transit Trail soon, so be sure and subscribe to Ford Authority for the latest Ford Transit news and ongoing Ford news coverage.