With prices rising due to production woes, inventory shortages, and high demand, new vehicle payments are reaching new record highs as well. This has prompted more customers to opt for longer financing terms or lease their next new vehicle, and in fact, enough Ford customers signed a lease in Q3 that the brand ranked fourth among all automakers in that regard. However, the majority of Ford customers still opted to finance their vehicles in the third quarter, according to new data from Experian, as has been the case for some time now.

This information comes from the consumer credit reporting agency's newly-released State of the Automotive Finance Market for the third-quarter of this year, which contains a variety of interesting data. In terms of financing by brand, Ford ranked fourth in Q3, as 80.88 percent of its customers opted to finance their next new vehicle rather than lease it. Regardless, a number of automakers touted even higher percentages, including GMC, Genesis, Hyundai, Kia, Chrysler, Dodge, Ram, Tesla, and Toyota.
Meanwhile, the list of automakers with a lower financing percentage include BMW, Mini, Mercedes-Benz, Lincoln, Volvo, Buick, Cadillac, Chevy, Acura, Honda, Mazda, Porsche, Infiniti, Nissan, Jeep, Subaru, Jaguar, Land Rover, Lexus, Audi, and Volkswagen.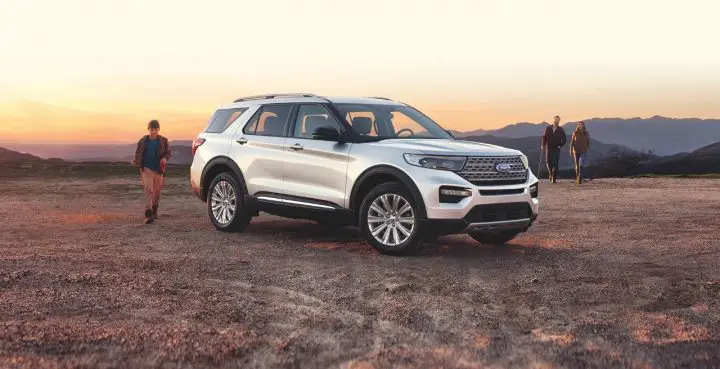 Ford's high ranking on this list is notable for a number of reasons, including the fact that over one-third of Ford F-150 owners – the brand's most popular model – have a monthly finance payment of over $1,000, which still hasn't motivated most customers to lease rather than finance. Also, while most customers have been opting to purchase their leased vehicle at the end of its term, this isn't possible with Ford EVs, nor does the automaker pass down the current $7,500 tax credit to lessees, either.
We'll have more insights like this to share soon, so be sure and subscribe to Ford Authority for ongoing Ford news coverage.