For some time now, the majority of Lincoln customers have opted to finance their vehicles rather than lease them, which somewhat bucks a big trend within the luxury vehicle space. This was true in Q4 of 2021, when 54.60 percent of Lincoln customers opted to finance those vehicles rather than lease them – which was lower than almost every other luxury brand. That trend continued in Q3 of 2022 as well, according to new data from Experian.

The consumer credit reporting agency recently released its State of the Automotive Finance Market report for the third-quarter of this year, revealing that 80.88 percent of Ford customers chose to finance their new vehicles rather than lease them, which was the fourth highest of any brand. It wasn't alone in that regard either, as 58.37 percent of Lincoln customers chose to purchase their new vehicles versus the 41.63 percent that opted for a lease.
This ranks Lincoln behind a number of its rivals, including BMW and its 64.35 percent finance rate, as well as Mercedes-Benz (67.59 percent), Cadillac (61.16 percent), Acura (67.29 percent), Genesis (80.97 percent), Infiniti (67.54 percent), Land Rover (69.87 percent), Jaguar (79.93 percent), Lexus (68.77 percent), and Audi (68.72 percent).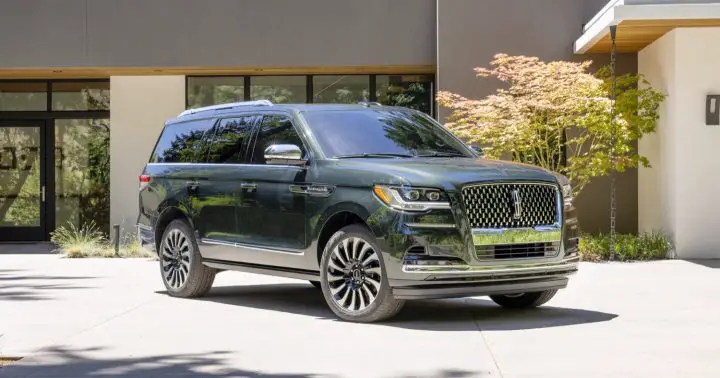 Lincoln is certainly an interesting outlier in the luxury vehicle space, where most customers opt to lease over securing a loan, particularly was rising prices make leasing and its potentially lower monthly payments a more attractive alternative. In fact, as Ford Authority reported back in October, 40 percent of Lincoln owners pay more than $1,000 per month for those vehicles – ranking it behind only Porsche (72 percent), Land Rover (66 percent), Jaguar (51 percent), BMW (50 percent), Mercedes-Benz (42 percent), and GMC (41 percent), while also tying with its chief cross-town rival, Cadillac. Regardless, with both prices and interest rates continuing to rise, this trend figures to continue for the foreseeable future.
We'll have more insights like this to share soon, so be sure and subscribe to Ford Authority for more Lincoln news and ongoing Ford news coverage.