Following the conclusion of the 2022 Truck Series season, one major question regarding the series' most popular driver remained, as Hailie Deegan's contact with her NASCAR Ford team expired, leaving her without a ride for 2023. Ford Performance announced on December 15th that Deegan will continue in the Truck Series behind the wheel of a Ford F-150 race truck, joining ThorSport Racing next season.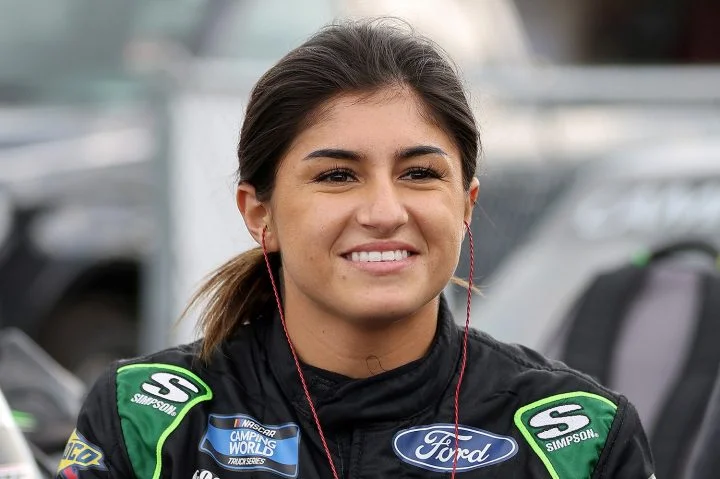 The 2023 Truck Series season will mark Deegan's third in full-time competition. She joined the NASCAR Ford Performance driver development program in 2019 and began racing a truck in 2020. Her best finish was a sixth-place effort at Talladega Superspeedway, and has three top-10 finishes under her belt over her Truck Series career. She has also previously driven an Xfinity Series Ford Mustang racer, finishing 13th when the division visited Las Vegas Motor Speedway in October 2022. Deegan also has extensive off-road racing experience, and three wins in the ARCA Menards Series West, where she raced from 2018 through 2019.
Deegan will take control of the No. 13 NASCAR Ford F-150 next year, though details regarding her sponsor lineup have yet to be revealed. She will join Matt Crafton, driver of the No. 88 F-150, who is heading into his 23rd consecutive season behind the wheel of a Truck Series machine, and Ben Rhodes, the 2021 series champion.
Previously, ThorSport ran Toyota Tundra trucks in 2021 and 2022, but thanks to a new partnership with Ford Performance, the team will field F-150 trucks in 2023 and beyond. "With 28 years in the Truck Series, we look forward to the partnership with Ford Performance in NASCAR," said team owner Duke Thorson. "Our pursuit of wins and championships remains at the forefront of our objectives."
Ironically, Deegan's previous team, David Gilliland Racing, will switch from running F-150 trucks in favor of Tundra racers in 2023.