Joey Logano, driver of the No. 22 NASCAR Ford Mustang and 2022 Cup Series champion, took to the stage in Nashville to deliver his acceptance speech on December 1st.
Mario Andretti opened for Logano, which was a huge honor for the two-time Cup Series champ. "When I was a kid, I got a picture signed from Mario Andretti that said, 'To Joey, always chase your dreams," he said. "How about this for a dream? We're living out the dream now!"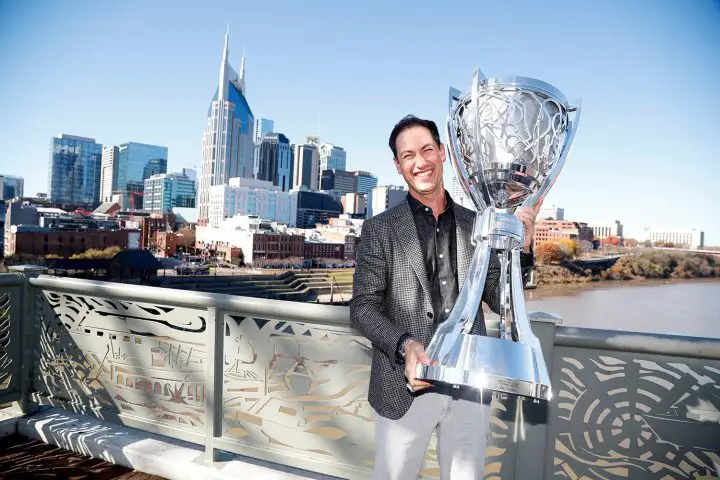 Logano gave a nod to NASCAR itself, acknowledging the challenges that came with the new Next Gen race car, which made its debut this season. "Tonight, I want to celebrate our industry just as much as we've done this year," he said. "It was a huge opportunity, but a lot of change… it took a new way of thinking. Not just the Next Gen Car, but the 'next gen' way of thinking."
The 2022 season was a "big" one for Logano's NASCAR Ford team, Penkse Racing. He said that it was an incredible honor to be able to visit the headquarters of his primary sponsor, Shell, as well as Ford's headquarters, which gave him an appreciation for how widespread his racing team's impact is on the industry.
While Logano finished the season on a high note, as with any sport, his team experienced its fair share of difficulties in 2022 as well. "We stuck together," he said. "It wasn't all highlights… the lowlights is what really makes a team. There were moments of that, obviously, throughout this year, but what I thought was great about this team was it rose to the occasion when the Playoffs came around, when the pressure was on."
He called out his spotter, Coleman Presley, for being the voice of reason in the thick of battle. He also said that crew chief Paul Wolfe was the "MVP of the team," thanking him for leading his race team and taking all points of view into consideration when making decisions both on and off the pit box. And, of course, Logano thanked his "team at home" – especially his "hot-ass wife," Brittany, who holds down the fort while Logano wheels the No. 22 NASCAR Ford at the track.
"22 in '22," Logano said. "We did it, boys. We did it!"
Subscribe to Ford Authority for more Ford racing news, NASCAR news, Ford Mustang news and 24/7 Ford news coverage.