Ford technician and YouTuber Ford Tech Makuloco is no stranger to the entire family of Ford EcoBoost engines, having previously explored everything from carbon buildup to coolant leaks in the Ford 1.5L EcoBoost, 1.6L EcoBoost, and 2.0L EcoBoost powerplants, as well as leaky Ford F-150 models equipped with the twin-turbocharged Ford 3.5L V6 EcoBoost. Now, he's back with a new video that takes a closer look at the revamped, dual-injection, second-generation Ford 3.5L V6 EcoBoost engine to see if its revisions have fixed those carbon buildup problems once and for all.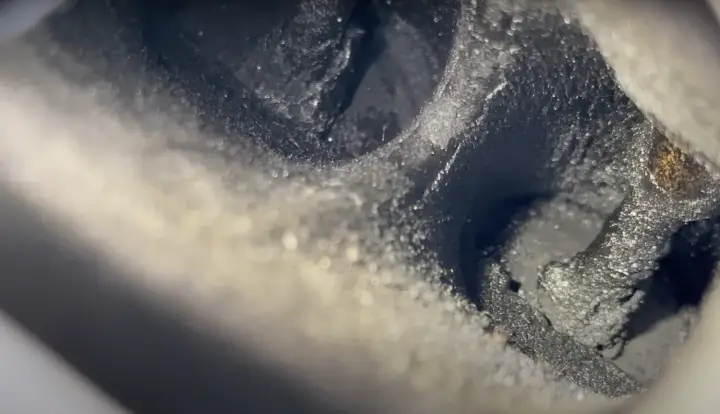 On this particular day, the tech has a 2019 Ford F-150 in his shop equipped with the newer version of the 3.5 powerplant, which has just been treated to a full timing job. This truck has 125,000 miles on the clock, which is right around when most owners begin to see some sort of carbon buildup concerns on first-gen EcoBoost engines, meaning this is the perfect time and specimen to put that particular theory to the test – especially when he also has a 2013 F-150 with 100k miles in his shop with that same issue.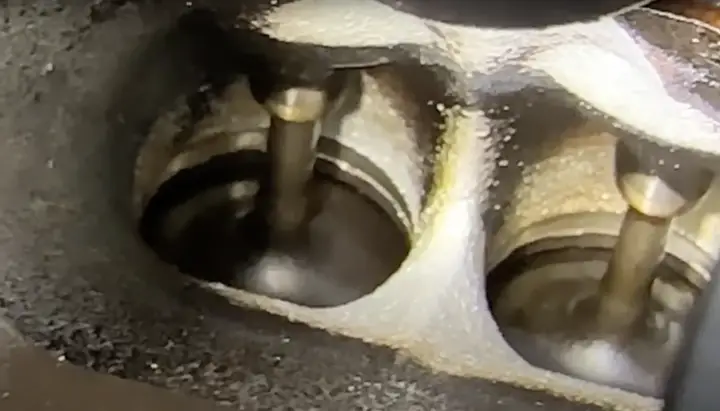 Peeking inside, we can see a pretty good amount of carbon buildup in the older, first-gen EcoBoost engine, both in the intake port and the valves. This buildup is also present in every cylinder – it isn't relegated to just one or even a few. From there, our technician takes a look at the newer engine – which has more miles on it – to see how it compares, and well, it's quite a bit better.
There is still some carbon buildup in the newer engine, but it isn't nearly as bad as the older one, with some gunk present on the backside of the valves, though it isn't enough to cause any drivability concerns at the moment. Our technician notes that this improvement can be attributed to the engine's dual port injection, as port injected vehicles don't have this issue, while direct injected engines experience, as we saw, pretty bad carbon buildup. Regardless, it's nice to see that this particular switch has seemingly made things much better.
We'll have more informative videos like this to share soon, so be sure and subscribe to Ford Authority for 24/7 Ford news coverage.