When it comes to clever and useful designs, sometimes small and simple is the best. The Ford Edge showcases this point to a 'T' with its unique umbrella tray. Located in the small space between the driver's seat and the door, this tray is strategically placed to collect and drain moisture from an umbrella when entering a vehicle. In addition, this practical platform is directly attached to the exterior part of the seat railing, allowing it to create a useful barrier between fallen items and the abyss under the seat.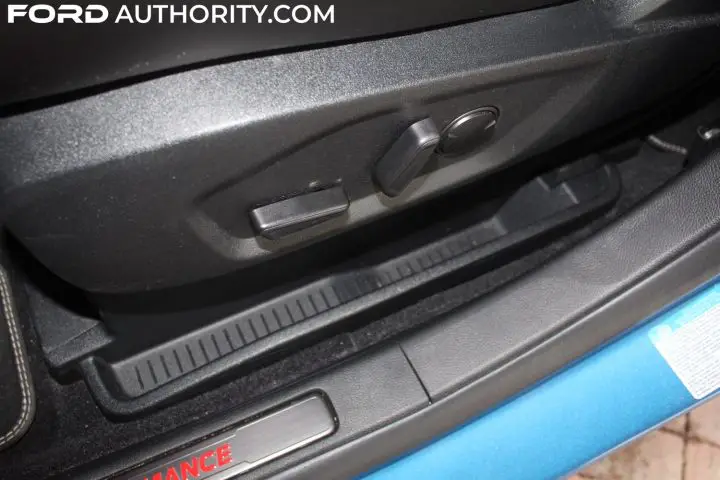 Though this design feature enhances the benefits of the Edge, it's extremely subtle. So much so that you'll miss it if you're not looking closely enough – we almost did. As such, we imagine that Ford Edge owners might also overlook it, until they drop something down the side only for it to be miraculously caught by the tray. Although it was made specifically for your damp umbrella, this tray continues to provide secondary benefits for its users, aka saving your stuff from the tight hideaway under the seat. Naturally, we think this secondary benefit is a bigger plus. 
Let's be real for a second. When it comes down to it, losing items beneath the car seat is one of the most annoying things that can happen – besides the actual digging around and crushing your fingers against everything in an effort to retrieve your lost item. Not only is this dilemma massively aggravating, it's also extremely relatable. However, the Ford Edge's catch tray is ready to save the day – and spare you a headache in the process.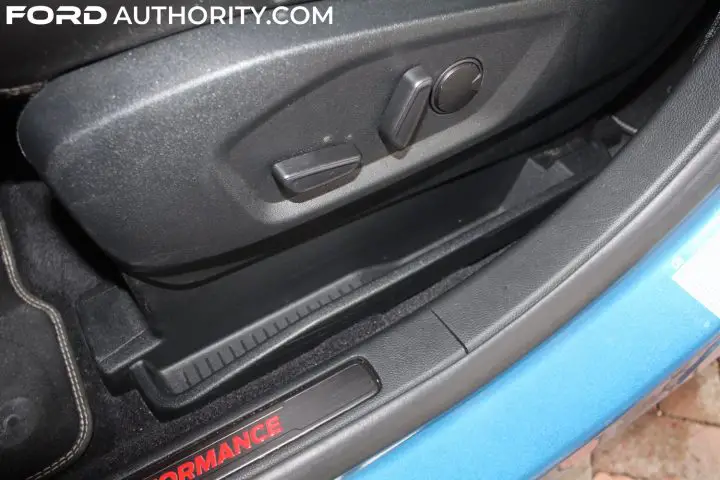 Additionally, this umbrella tray will also be a big help when it comes to cleaning the Ford Edge interior. Since it's a tight squeeze between the seat and the door, the area usually plays host to a fair amount of miscellaneous items, think spare change, dirt, gum wrappers, etc. Now, this little tray helps eliminate the stress, and the mess, around those areas, enabling an easier clean that simply requires you to move bigger items out of the way and vacuum up the debris.
The inclusion of this small and simple feature shows incredible attention to detail as well as design forethought by Ford Motor Company, something that is oftentimes lacking from more modern automobiles. In fact, parent company FoMoCo has seen to include this plucky feature in the Lincoln Nautilus as well – adding an additional benefit to the luxury crossover.
We'll have more on the Edge soon, so be sure and subscribe to Ford Authority for more Ford Edge news, and non-stop Ford news coverage.