The Blue Oval's transition to fully electric vehicles is gearing up, and with it come a slew of new EVs, some of which will be limited to certain geographic regions. As Ford Authority previously reported, Ford will introduce seven new EVs in Europe by 2024, with some of that lineup already having been revealed. That said, the two future EVs set to utilize the MEB architecture from Volkswagen have yet to be officially revealed, but two Ford executives recently published two new images that serve as a preview of what we can expect from one member of the duo, along with an outline of how Ford intends to market itself in Europe going forward.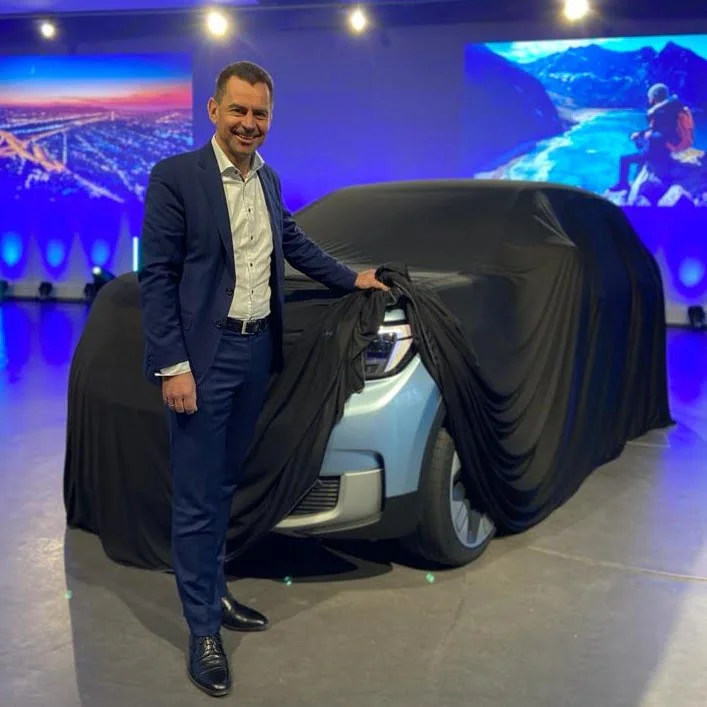 Ford Model e head Martin Sander partially pulled off the wraps of one of the upcoming Ford EV destined to come out of the Ford Cologne Assembly plant, which will switch from producing the Ford Fiesta to solely manufacturing fully electric vehicles. Based on his wording, this upcoming vehicle will be joined by another EV at the plant, which would presumably be the second MEB-based vehicle that the company is also planning on offering at some point, potentially by 2024. Based on this shot, it appears the vehicle will borrow some visual DNA from the Ford Explorer.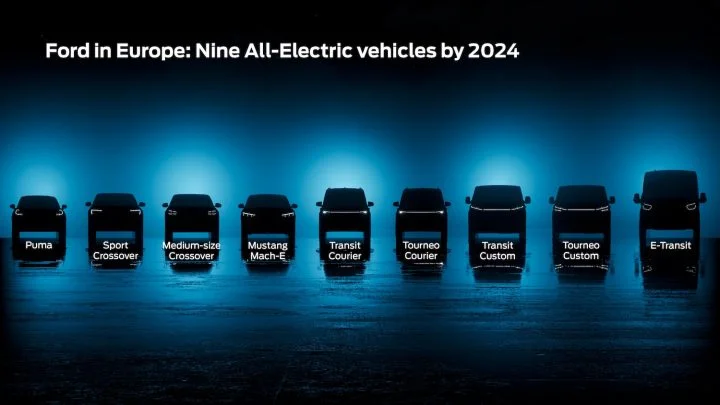 In fact, this appears to be the "Sport Crossover" that was previewed when Ford officially announced its plans to debut nine EVs by 2024. The future Ford EV appears to fit into the mid-size crossover segment in Europe, which is that region's designation for what Americans would consider a compact crossover, essentially something sized similarly to a Ford Escape (which is called the Kuga in Europe). If true, that would mean the upcoming crossover would possibly slot in between the Kuga and the Ford Mustang Mach-E in terms of sizing.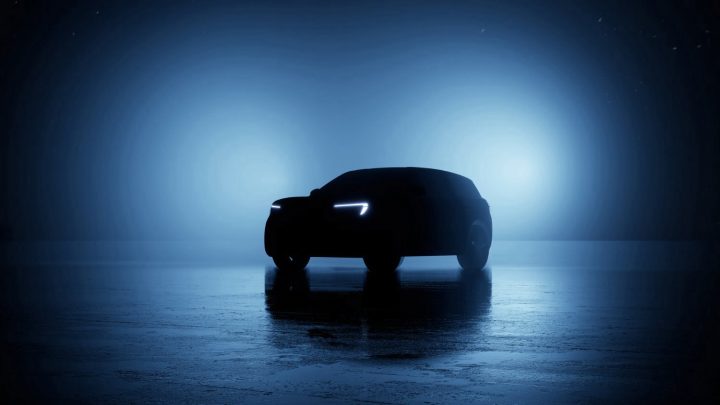 A second image of the future Ford EV surfaced on an official Ford Europe blog site, which gives us a better idea of the vehicle's proportions. It appears to boast a brawnier, more squared off proportions when compared to vehicles like the Ford Puma and Ford Mustang Mach-E, while looking like the Ford Explorer's Mini-Me, as previously mentioned. That seems to be exactly what Ford is going for, as this picture was accompanied by a lengthy post written by Peter Zillig, director of marketing for Ford Europe. In the post, he outlines how Ford isn't going to explicitly adopt the "Adventurous Spirit" slogan, but will better identify itself as an American automaker through different terms and via its upcoming products. Ford Europe will completely switch over to electric vehicles by 2030, a transition that will not involve electric variants of the Ford Fiesta or Ford Focus.
We'll have more on Ford's upcoming vehicles soon, so subscribe to Ford Authority for comprehensive Ford news coverage.