The Petersen Automotive Museum in Los Angeles, California always has a plethora of interesting, unique, and historically significant vehicles on display for visitors to soak in – a collection that rotates in and out on a regular basis as well, giving automotive fans a good reason to visit frequently. Recently, Ford Authority had the chance to check out the Petersen and all of its cool exhibits in the flesh, a lineup that included the 2001 Lincoln MK9 Concept and 2017 Ford Bronco RTR racer, as well as the 2003 Mercury Messenger Concept, as seen here.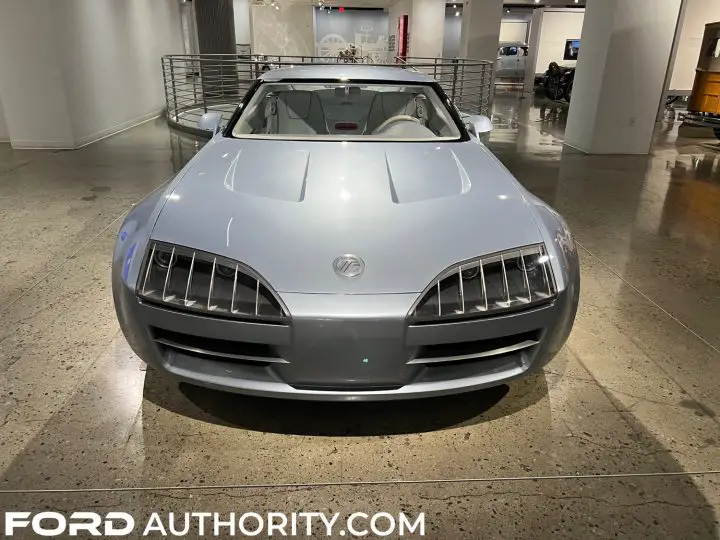 The 2003 Mercury Messenger Concept is a sporty coupe that was designed to breathe new life into the now-defunct brand prior to its discontinuation in 2010, and like the MK9, is the work of Gerry McGovern, who oversaw design at Lincoln and Mercury for a short time in the early 2000s. The Messenger debuted at the 2003 Detroit Auto Show, repelling down from the roof as part of an elaborate Blue Oval display at that particular event.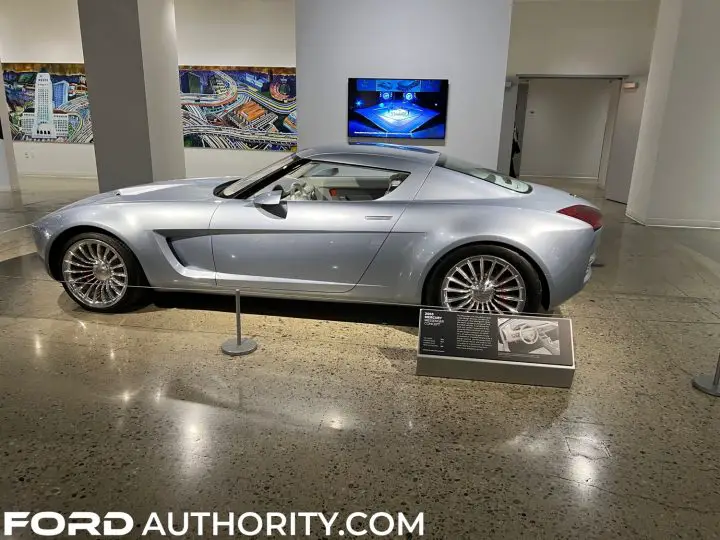 The idea behind the Messenger was to usher in a new era of styling for the mid-priced brand, one that would help differentiate it from its Ford-based brethren. However, it was just that – a design exercise, not a functioning car – even though it's equipped with a fully adorned exterior and interior. The concept was built with no engine or transmission, though an electric motor was added later on to make it easier to move around the various shows it attended.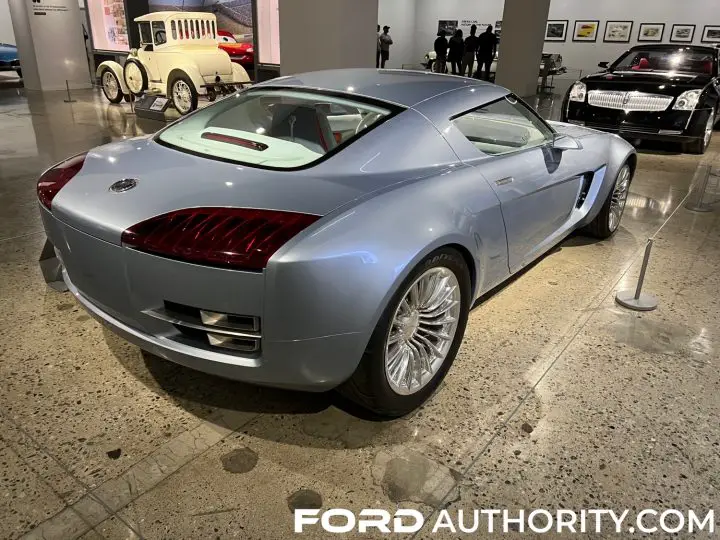 Unlike many other concepts that have been crushed or lost to history, the 2003 Mercury Messenger Concept is alive and well after it was purchased by Chicago-based restaurant and night club developer Joe Bortz a few years ago, who owns a rather large collection of concepts – including the MK9. Bortz later upgraded the Messenger's electric motor and added bigger batteries to enable it to cruise at speeds of up to 35-40 mph, keeping this little slice of history alive for future generations to enjoy.
We'll have more cool concepts like this to share soon, so be sure and subscribe to Ford Authority for more Mercury news and around-the-clock Ford news coverage.